Why strongmen love the coronavirus
Borscht Belt by Atlantic Council Eurasia Center
Related Experts: Melinda Haring,
As the COVID-19 pandemic sweeps across the globe, autocratic governments are finding the crisis to be a useful pretext for strengthening their rule and tightening their grips. In Hungary, Azerbaijan, Egypt, and Russia, strongman leaders are taking advantage of a distracted international community in order to advance and reinforce their own authoritarian agendas.
Melinda Haring and Doug Klain call up Ambassador Dan Baer, former US Ambassador to the Organization for Security and Cooperation in Europe; Elspeth Suthers, Senior Program Officer for the South Caucasus, National Endowment for Democracy; Samuel Tadros, Senior Fellow, Hudson Institute; Anna Nemtsova, Moscow Correspondent, The Daily Beast; and Jacob Heilbrunn, Editor, The National Interest to discuss this troubling trend.
Related reading

Tue, Mar 24, 2020
Official Russian coronavirus infection rates far lower than elsewhere in Europe, sparking accusations of a Kremlin cover-up. Could the pandemic become a new Chernobyl for Vladimir Putin?
UkraineAlert by Peter Dickinson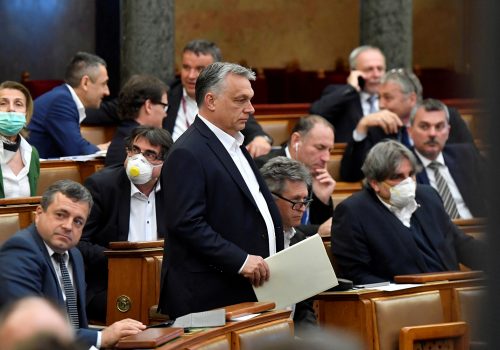 Tue, Apr 7, 2020
Many in Europe and the United States who consider themselves friends of Hungary have struggled over what to do with what can be increasingly interpreted as an authoritarian drift in that country. Hungary was one of the early leaders of Central Europe's democratic transformation after its overthrow of communist rule in 1989; this is the tradition we would prefer to be celebrating today. Instead, we struggle to find a way forward.
New Atlanticist by Denise Forsthuber and Daniel Fried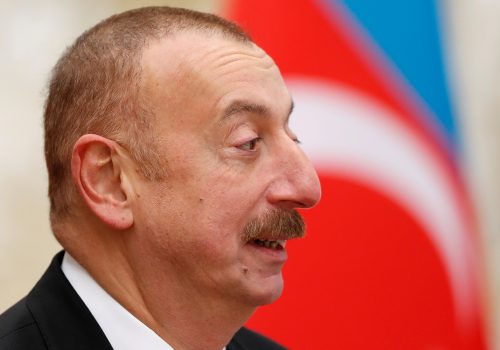 Thu, Mar 19, 2020
While many countries are scrambling to protect the public from COVID-19, authorities in Azerbaijan are using the virus as a pretext to continue their harassment of opposition groups.
New Atlanticist by Doug Klain
Related experts


The Eurasia Center's mission is to enhance transatlantic cooperation in promoting stability, democratic values and prosperity in Eurasia, from Eastern Europe and Turkey in the West to the Caucasus, Russia and Central Asia in the East.