The Biden administration made international headlines on May 19 when it announced that it would be waiving sanctions against Nord Stream 2 AG, the company responsible for the controversial Russian pipeline from St. Petersburg to Germany, and its CEO, Matthias Warnig, a former Stasi officer and ally of Russian President Vladimir Putin. Opposition to the project is one of the few issues that maintains serious bipartisan support in Congress, making the choice to waive sanctions a potential challenge for the White House. Senate Foreign Relations Committee Chairman Robert Menendez (D-NJ) greeted the announcement with a statement calling for the administration to "rip off the Band-Aid, lift these waivers, and move forward with the congressionally mandated sanctions."
The White House has worked to thread the needle by voicing opposition to this Russian geopolitical project without crossing German Chancellor Angela Merkel—though the timing of the announcement, coming the same day as Secretary of State Antony Blinken met with Russian Foreign Minister Sergei Lavrov, further complicates the decision. So why did the Biden administration make the choice to waive sanctions on Nord Stream 2 AG, and is the decision really as disastrous as its critics make it out to be? As the United States and Russia make plans for a summit between President Biden and President Putin this month, how could the Nord Stream 2 issue impact the first top-level foray into US-Russia relations of the Biden presidency? Is a negotiated compromise possible that could satisfy the interests of all possible parties?
Ambassador Daniel Fried, Weiser Family Distinguished Fellow at the Atlantic Council, Dr. Agnia Grigas, nonresident senior fellow at the Atlantic Council's Eurasia Center, Ambassador John Herbst, director of the Atlantic Council's Eurasia Center, and Ambassador Richard Morningstar, founding chairman of the Atlantic Council's Global Energy Center, join for a discussion on how the latest sanctions move will impact transatlantic ties and whether a rare bipartisan coalition will emerge in Congress to force a change in policy from the White House. Melinda Haring, deputy director of the Atlantic Council's Eurasia Center, moderates.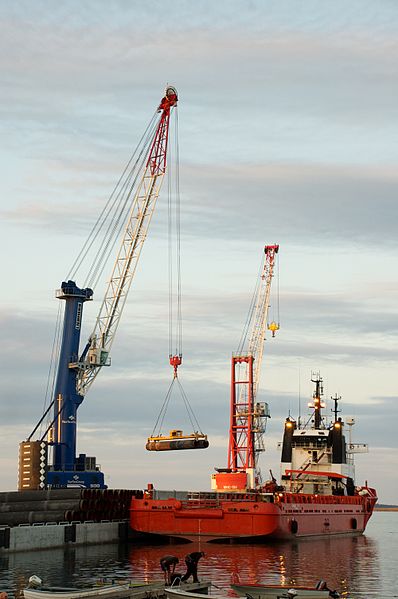 The Impact of European Gas Dependence
Nord Stream 2
Natural gas plays an important role in Europe: It is a bridging technology for the transition of the electricity system and has significant potential. But Europe is strongly dependent on natural gas imports and Russian gas dominates Europe. The under construction Nord Stream 2 pipeline, despite its promises, poses significant risks to European energy security and independence.


The Eurasia Center's mission is to enhance transatlantic cooperation in promoting stability, democratic values and prosperity in Eurasia, from Eastern Europe and Turkey in the West to the Caucasus, Russia and Central Asia in the East.
Follow us on social media
and support our work