Key highlights
Upcoming events
The Global Energy Center regularly convenes government, industry, civil society, and public stakeholders to discuss pragmatic solutions to the challenges presented by the rapidly changing energy landscape, working to enhance energy security for countries and individuals around the world.
Coronavirus & energy
EnergySource Innovation Stream
EnergySource Blog
Working with a wide-ranging community of experts and stakeholders, the Global Energy Center provides timely commentary and analysis on the geopolitical, sustainability, and economic challenges of the changing global energy landscape.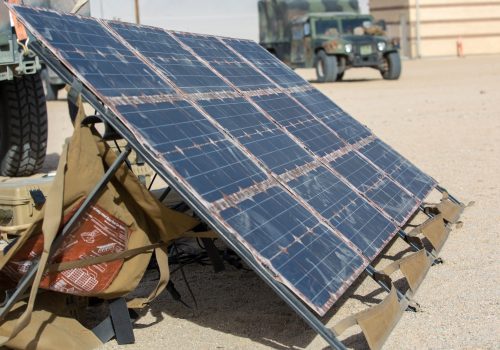 Thu, Jan 14, 2021
As the largest institutional consumer of energy in the world, the US Department of Defense (DoD) has a critical role in fulfilling US clean energy and climate commitments. Energy is essential to every aspect of military operations, from fueling ships and aircraft to powering military bases. Investing in clean energy will strengthen US military capabilities and resilience while making meaningful progress on climate goals.
EnergySource by Jon Powers and Michael Wu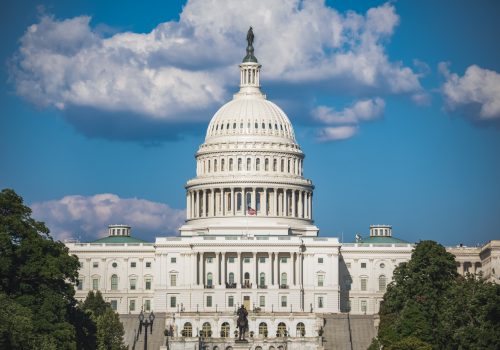 Wed, Dec 9, 2020
The American Nuclear Infrastructure Act serves as an encouraging step towards greater US nuclear competitiveness on the global stage. This piece of legislation bolsters the current fleet of nuclear plants, saves and creates US jobs, promotes the development of advanced nuclear technologies, and rebuilds the US high-tech export economy. Forward-thinking and bipartisan, the law has garnered support from both Democrats and Republicans and aligns with the incoming Biden-Harris Administration's climate policy goals.
EnergySource by Amy C. Roma

Fri, Nov 13, 2020
The incoming Biden Administration offers an opportunity for the United States to shift from its pursuit of energy independence and the fiction of a US energy market insulated from the vagaries of global market shocks and geopolitics. Instead, the new administration should strengthen US relationships with partners and allies to ensure import security for energy products and materials and guarantee export markets for US energy.
EnergySource by Emily Burlinghaus, Jennifer T. Gordon
In-depth research & reports
Leveraging its broad network of experts, the Global Energy Center produces in-depth research and reports to help governments, industry, and civil society understand and navigate the changing global energy landscape, with the ultimate goal of helping shape a world with secure and sustainable energy.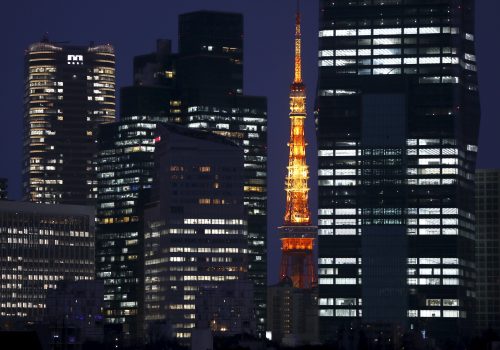 Mon, Nov 30, 2020
Atlantic Council Global Energy Center senior fellow Dr. Phyllis Yoshida discusses the unintended consequences of Japan's decision to decommission part of its nuclear reactor fleet in her new report.
In-Depth Research & Reports by Phyllis Yoshida

Thu, Oct 29, 2020
An exploration of the necessary conditions for successful shale development in Colombia.
In-Depth Research & Reports by John D. Padilla

Tue, Oct 27, 2020
Japan's pledge to reach net-zero emissions by 2050 presents an opportunity to expand the robust US-Japan energy partnership into additional clean energy areas. But with a stark divide on energy policy in the United States, how can the US-Japan energy partnership appeal to disparate visions of the energy transition and is politically durable? In the wake of Japan's net-zero announcement, the Global Energy Center is launching this new report, "Enhancing US-Japan cooperation on clean energy technologies," which explores how the United States and Japan can increase the politically durable foundation for clean energy cooperation to their already robust energy partnership.
In-Depth Research & Reports by Reed Blakemore, David W. Yellen
Current projects
Topical issues
Center staff
Energy Advisory Group
The Atlantic Council's Energy Advisory Group (EAG) comprises a small number of the Atlantic Council Global Energy Center's highest-level partners and stakeholders. The EAG meets at least twice each year to discuss the GEC's vision and strategy, and it remains in close contact with the GEC's founding chairman and director throughout the year to provide guidance on areas of growth, programming, and fundraising. The EAG is chaired by David Goldwyn, former US Department of State special envoy and coordinator for international energy affairs.
Global Energy Center newsletter
Subscribe to DirectCurrent
Sign up for the Global Energy Center newsletter to stay up to date on the program's work.