About the program
The Atlantic Council is leading a long-term initiative on Iraq led by Dr. Abbas Kadhim. We aim to expand on the work of the former Task Force on the Future of Iraq, which was chaired by Ambassador Ryan Crocker and developed to identify ways to support the Iraqis in stabilizing their state, reconciling their warring communities, and building the basis for long-term stability in the country. The Atlantic Council Iraq Initiative conducts research, publishes expert analysis, engages in public commentary and private consultations and convenes events on the most significant challenges faced by Iraq beyond its military confrontation with ISIS. The Iraq Initiative seeks to not only address pressing security issues but also examine Iraq's potential to develop the drivers of any successful society: inclusive politics, economic development, and a vibrant civil society.

Featured commentary & analysis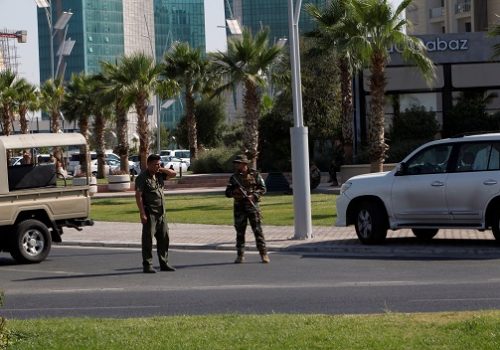 Thu, Jul 18, 2019
On Wednesday July 17, 2019 a shooting took place in a restaurant in Erbil, in the Kurdistan region of Iraq, that allegedly killed a Turkish diplomat serving in the consulate, Osman Kose, and two Iraqi civilians. Reports claim that three assailants with alleged Islamic State (ISIS) allegiances were behind the shooting and quickly killed as well although investigations are still pending. No group claimed the attack with the PKK spokesperson denying its involvement.
MENASource by MENASource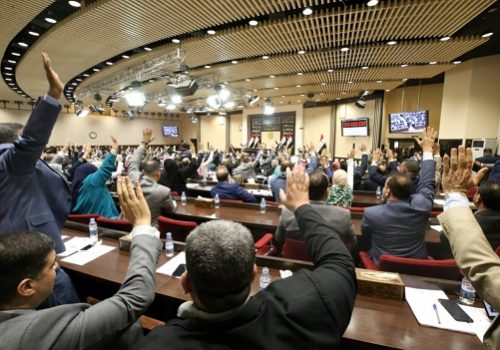 Mon, Jul 1, 2019
While inclusive governance is an admirable goal, it can be a formula for failure when merit is sacrificed for the sake of meeting ethno-sectarian quotas.
MENASource by Abbas Kadhim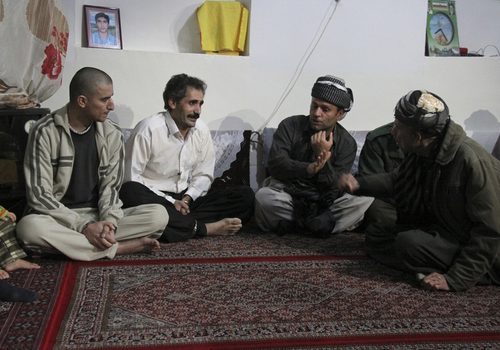 Tue, Sep 3, 2019
Sensing the immense geopolitical challenges Iran is facing, these Kurdish groups—which seek autonomy through armed struggle—might be testing the waters amid mounting regional pressure on Tehran.
IranSource by Tamer Badawi
Featured in-depth research & reports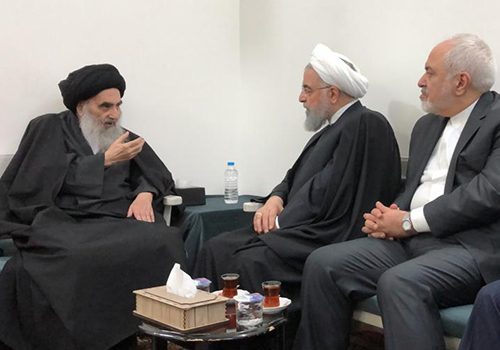 Mon, Jul 15, 2019
As Iraq's Grand Ayatollah Ali Sistani and Iran's Ayatollah Ali Khamenei age, the international community of Shia Muslims faces a looming void in religious and political leadership.
Issue Brief by Abbas Kadhim and Barbara Slavin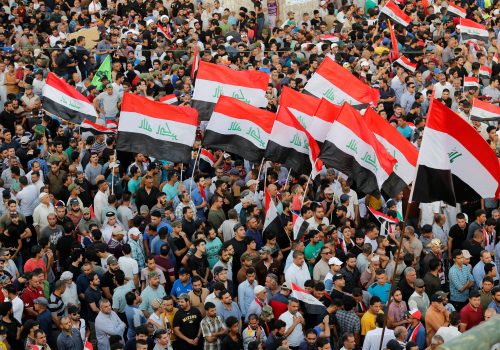 Wed, Jul 18, 2018
As unrest over the Iraqi government's failure to provide essential services grips southern Iraq, the Rafik Hariri Center for the Middle East is offering insight and analysis beyond the headlines. In a new issue brief, Beyond Security: Stabilization, Governance, and Socioeconomic Challenges in Iraq, Dr. Harith Hasan explores the ways in which economic and social […]
Issue Brief by Dr. Harith Hasan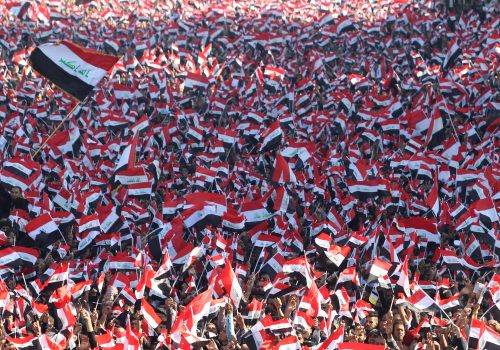 Wed, May 31, 2017
Read the Publication (PDF) The report of the Task Force on the Future of Iraq chaired by Ambassador Ryan Crocker offers a strategy for how the United States can build on the success that the Iraqi government and its coalition partners have had in liberating areas once occupied by ISIS, in order to bring about […]
Report by Ambassador Ryan Crocker
Experts
Upcoming events
Past events
All content