About the program
The Atlantic Council is leading a long-term initiative on Iraq led by Dr. Abbas Kadhim. The Iraq Initiative seeks to provide US and European policymakers with unique perspectives from within Iraq as well as impartial, pragmatic policy recommendations. The Iraq Initiative addresses the current security challenges Iraq faces as well as identifies policies that will unlock Iraq's potential to develop the drivers of any successful society: inclusive politics, economic development, and a vibrant civil society. It is critical that international conversation about Iraq moves from being solely focused on security and military engagement to broader policy issues such as attracting investment, improving governance and service delivery, and the country's unique geopolitical role. The Iraq Initiative also works to develop relationships with Iraqi officials to bring them together with the right US and European policymakers and influencers to discuss how to achieve mutually beneficial outcomes.

Featured commentary & analysis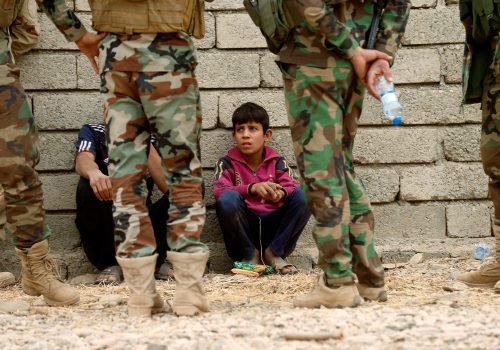 Thu, Aug 19, 2021
In the aftermath of sanctions, three wars, and continued violence, Iraq's infrastructure and established child services networks remain debilitated. The reintegration of child soldiers is an extensive and long-term project that demands more than Iraqi institutions can give.
MENASource by Heba Malik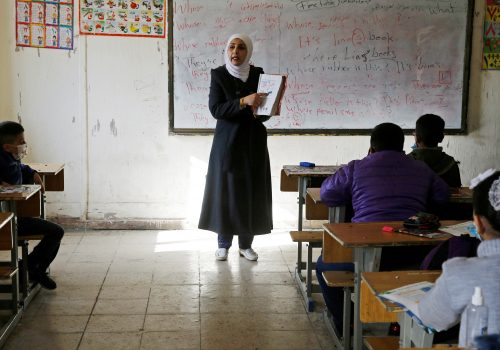 Mon, Jul 26, 2021
The devastating impacts of COVID-19, coupled with years of spillover effects of violent conflict and extremism, have already proved to be detrimental to students whose education and future career ambitions already receive limited attention.
MENASource by Hezha Barzani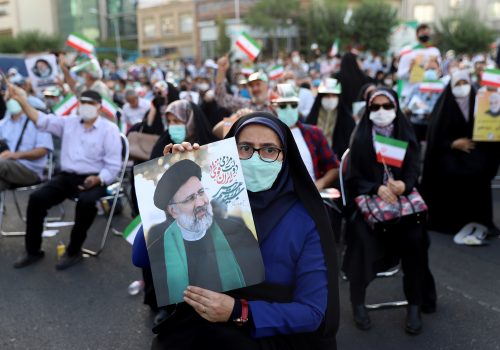 Fri, Jun 25, 2021
For Baghdad, it will be essential to maintain friendly relations with the new Iranian administration and its other neighbors.
MENASource by Abbas Kadhim, Masoud Mostajabi
Featured in-depth research & reports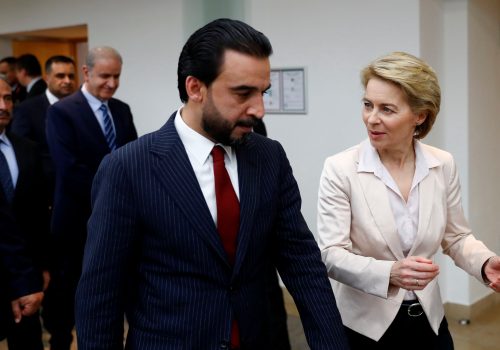 Mon, May 10, 2021
In a new report Dr. Christian Koch argues that Europe has already invested in Iraq's stability and, going forward, should lead in policy areas demanding immediate and continued attention. Deliberate policy coordination and a European willingness to significantly increase its burden-sharing would be a tangible contribution to the Biden administration's stated goal of rebuilding alliances and partnerships.
In-Depth Research & Reports by Christian Koch

Mon, Mar 22, 2021
In a new report, Dr. Oula Kadhum explores Iraqi diaspora mobilization before and after the 2003 invasion and fall of the regime of Saddam Hussein.
In-Depth Research & Reports by Dr. Oula Kadhum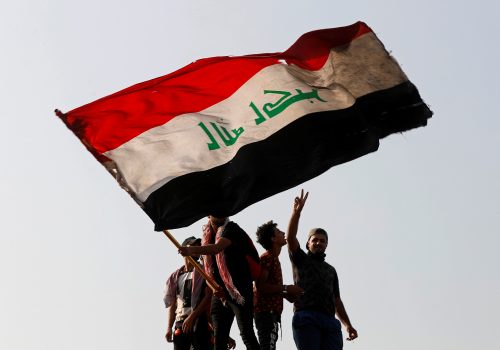 Tue, Feb 16, 2021
In a new report, Iraq: A roadmap for recovery, Dr. C. Anthony Pfaff outlines some of the most important discussions, findings, and recommendations of the dialogue.
In-Depth Research & Reports by C. Anthony Pfaff
Experts
Advisory Committee
Ambassador Feisal al-Istrabadi, Founding Director, Center for the Study of the Middle East, Indiana University, Bloomington
Ambassador Rend al-Rahim, Former Iraqi Ambassador to the United States
Mr. Stephen J. Hadley, Former US National Security Advisor
Mr. Majid Jafar, CEO, Crescent Petroleum
Ambassador Srood Najib, Former Head, Multilateral Department, Iraqi Ministry of Foreign Affairs
Dr. Meghan O'Sullivan, Kirkpatrick Professor of the Practice of International Affairs, Kennedy School, Harvard University
General David Petraeus, Chairman, KKR Global Institute
Ambassador Samir Sumaidaie, Former Iraqi Ambassador to the United States
Mr. Olin Wethington, Founder and Chairman, Wethington International LLC
Past events
All content