About the program
The Atlantic Council is leading a long-term initiative on Iraq led by Dr. Abbas Kadhim. The Iraq Initiative seeks to provide US and European policymakers with unique perspectives from within Iraq as well as impartial, pragmatic policy recommendations. The Iraq Initiative addresses the current security challenges Iraq faces as well as identifies policies that will unlock Iraq's potential to develop the drivers of any successful society: inclusive politics, economic development, and a vibrant civil society. It is critical that international conversation about Iraq moves from being solely focused on security and military engagement to broader policy issues such as attracting investment, improving governance and service delivery, and the country's unique geopolitical role. The Iraq Initiative also works to develop relationships with Iraqi officials to bring them together with the right US and European policymakers and influencers to discuss how to achieve mutually beneficial outcomes.

Introducing the Young Global Professionals Program
Featured commentary & analysis

Wed, Dec 9, 2020
Amidst Iraq's economic meltdown, agri-food can play a pivotal role in turning the economy around and putting it back on a sustainable growth track.
MENASource by Hadi Fathallah and Timothy Robertson

Tue, Dec 8, 2020
If Washington wants to shape Iranian behavior relative to Iraq—or anywhere for that matter—it has to give Tehran alternatives it can accept.
MENASource by C. Anthony Pfaff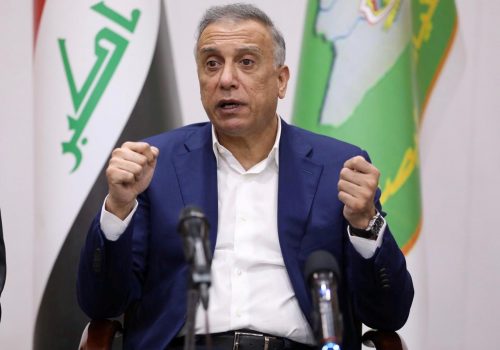 Mon, Nov 2, 2020
While, on the surface, the White Paper might appear to be yet another economic reform package in response to a fiscal crisis brought about by falling oil revenues, the lofty goals are likely to be forgotten as soon as rising oil prices rescue the state from its current quagmire.
MENASource by Ahmed Tabaqchali
Featured in-depth research & reports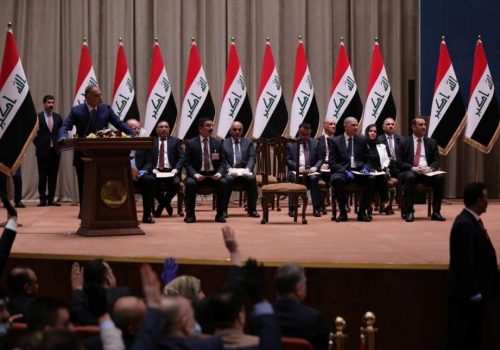 Wed, Jan 6, 2021
A new Iraq Initiative report, authored by Ahmed Tabaqchali, chief investment officer at AFC Iraq Fund, outlines the inefficiencies inherent in Iraq's current budget process and recommendations for a revamped, dynamic, and transparent budget mechanism.
In-Depth Research & Reports by Ahmed Tabaqchali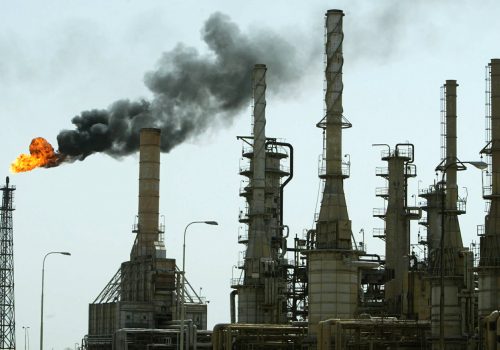 Mon, Dec 14, 2020
A paper co-authored by Dr. Abbas Kadhim, director of the Iraq Initiative at the Atlantic Council, and Dr. Sara Vakhshouri, founder and president of SVB Energy International, outlines immediate and medium-term practical measures to tackle Iraq's most pressing issues, in its quest to attain energy independence.
In-Depth Research & Reports by Abbas Kadhim and Sara Vakhshouri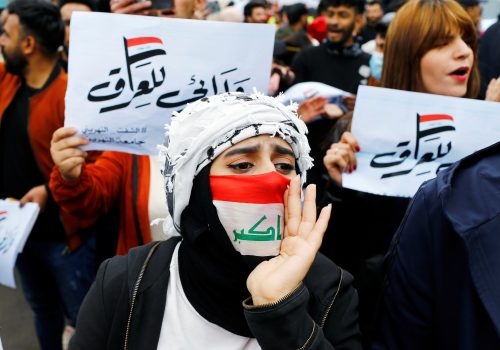 Mon, Apr 27, 2020
This Atlantic Council Iraq Initiative report by Nonresident Senior Fellow Dr. C. Anthony Pfaff analyzes the current challenges in the US-Iraq relationship and presents policy recommendations.
In-Depth Research & Reports by C. Anthony Pfaff
Experts
Advisory Committee
Ambassador Feisal al-Istrabadi, Founding Director, Center for the Study of the Middle East, Indiana University, Bloomington
Ambassador Rend al-Rahim, Former Iraqi Ambassador to the United States
Mr. Stephen J. Hadley, Former US National Security Advisor
Mr. Majid Jafar, CEO, Crescent Petroleum
Ambassador Srood Najib, Former Head, Multilateral Department, Iraqi Ministry of Foreign Affairs
Dr. Meghan O'Sullivan, Kirkpatrick Professor of the Practice of International Affairs, Kennedy School, Harvard University
General David Petraeus, Chairman, KKR Global Institute
Ambassador Samir Sumaidaie, Former Iraqi Ambassador to the United States
Mr. Olin Wethington, Founder and Chairman, Wethington International LLC
Past events
All content