SPOTLIGHT:
The latest on Afghanistan
After nearly two decades of conflict, the Taliban return to power in 
Afghanistan
. What does this mean?
Read from South Asia Center experts on all things 
Afghanistan
, from on-the-ground perspectives to the geopolitical implications of this new leadership, and much more.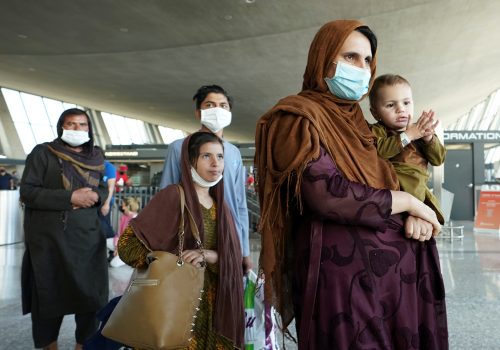 Mon, Aug 30, 2021
After the collapse of Ashraf Ghani's government and the return of Taliban, the country faces multiple challenges including humanitarian crisis and Taliban legitimacy. The international community should use aid as a leverage to pressure Taliban to form an inclusive government and address humanitarian issues.
Read More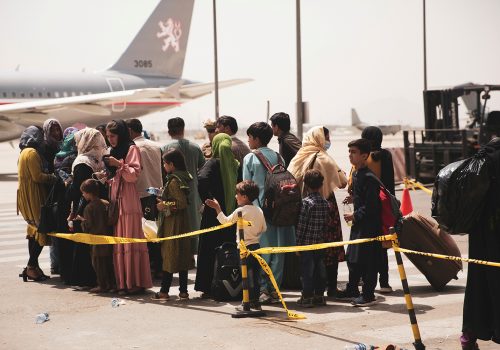 Fri, Aug 20, 2021
How is this effort playing out? Where are Afghans going? What could go wrong? Our experts are here to get you ahead of this fast-moving story.
Fast Thinking by Atlantic Council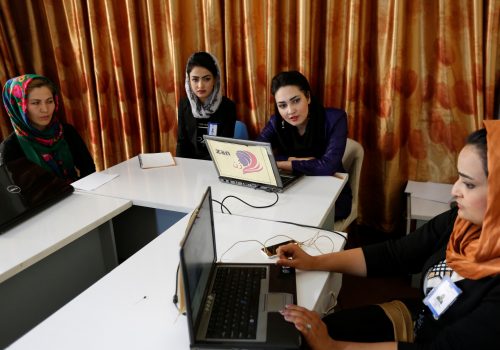 Fri, Aug 20, 2021
In this interview, the Atlantic Council's South Asia Center and Radio Free Europe/Radio Liberty partnered for a discussion on the prospects for Afghanistan's media sector under renewed Taliban rule. Jamie Fly, president of RFE/RL, as well as moderator Irfan Nooruddin, director of the South Asia Center, led the conversation.
Interview by Irfan Nooruddin
Thu, Aug 19, 2021
Long-time diplomat and steadfast women's rights champion Roya Rahmani, Afghanistan's former ambassador to the United States, joins South Asia Center Director Irfan Nooruddin for a special episode of Fast Thinking to share her thoughts on whether the war in Afghanistan was worth it, the crucial role of women in the country's future, and how to evaluate the Taliban's promises.
Fast Thinking by Irfan Nooruddin
Wed, Aug 18, 2021
On this episode of Fast Thinking, Atlantic Council South Asia Center Director Irfan Nooruddin sits down with Harris Samad to talk about the history at play, whether the two countries will be able to align in their approach with the new regime, and if the Taliban's success will embolden other extremist groups in the region.
Fast Thinking by Irfan Nooruddin, Harris A. Samad
Thu, Aug 12, 2021
On this episode of Fast Thinking, Atlantic Council experts Irfan Nooruddin and Will Wechsler discuss how the United States can continue to support the Afghan government, break down three possible scenarios for what Afghanistan's plight could mean for the future of counterterrorism, and explain how regional players will shape the country's future.
Fast Thinking by Irfan Nooruddin, William F. Wechsler
A transatlantic charter on Afghanistan
Realities on the ground: Spotlighting Afghan voices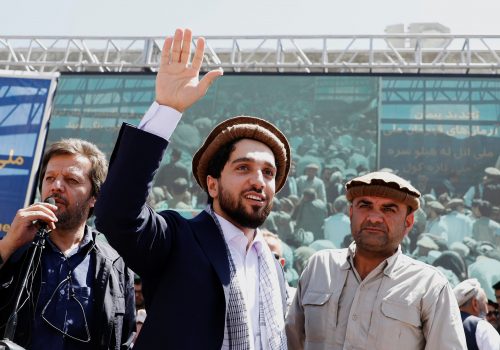 Wed, Aug 11, 2021
Just weeks before US troops fully withdraw from Afghanistan—and as Taliban fighters conquer more territory across the country—Ahmad Massoud says he is open to negotiations with the militants.
New Atlanticist by Kamal Alam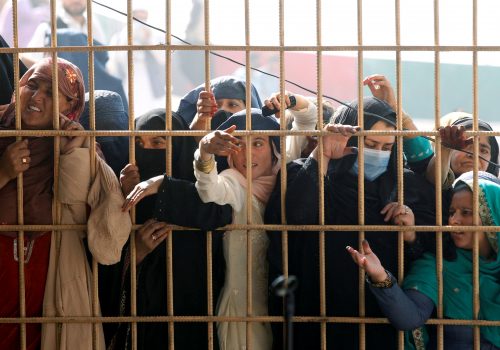 Mon, Aug 9, 2021
Afghanistan human rights defender Horia Mosadiq provides an analysis of the current situation for human rights defenders and other civil society actors on the ground.
Interview by South Asia Center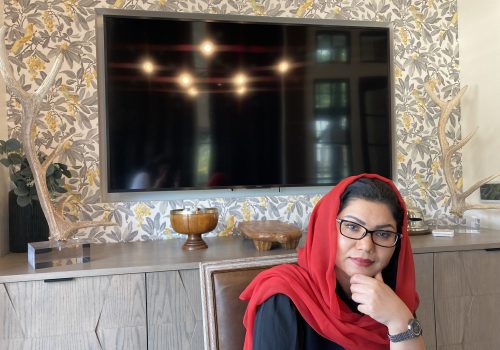 Thu, Aug 5, 2021
Munira Yousefzada, former Afghan deputy minister of defense, joins Fariba Pajooh for an interview about the ongoing situation in Afghanistan and the peace process.
Interview by Fariba Pajooh
Featured works
SouthAsiaSource blog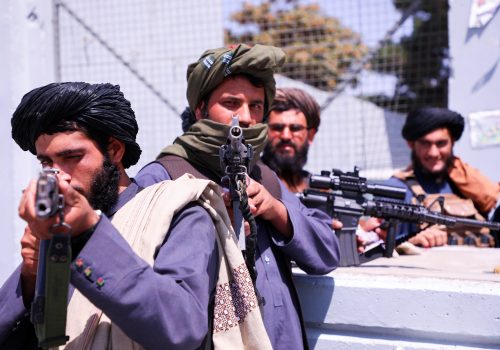 Mon, Sep 13, 2021
On August 18, Ajmal Ahmadi, the former governor of Afghanistan's Central Bank, tweeted about the bank's balance sheet, citing that all DAB assets are safeguarded in the US Federal Reserve, the World Bank, and the Bank of International Settlements in the form of US Treasury bills, bonds, gold and cash–a total of $9.6 billion that, just one day before the collapse, the US government had frozen and banned from all financial transactions.
SouthAsiaSource by Farshid Hakimyar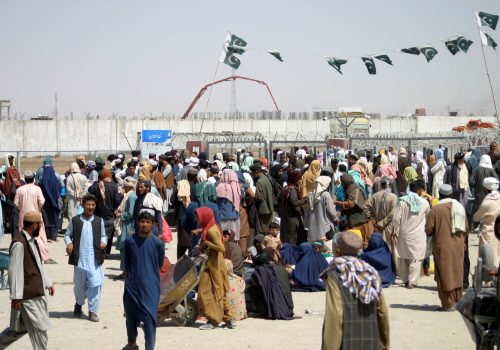 Fri, Sep 3, 2021
The Taliban's 11-day Blitzkrieg has left the entire world stunned. As the new government takes shape in Afghanistan, there are some good, some bad, and some ugly realities confronting the region, primarily Pakistan.
SouthAsiaSource by Rabia Akhtar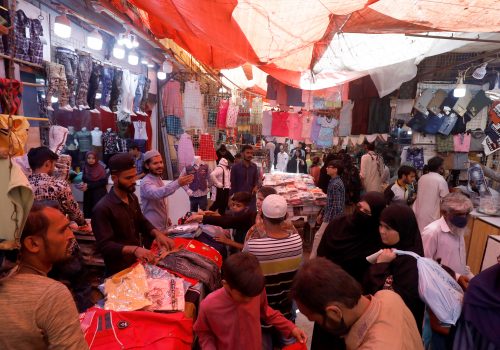 Thu, Sep 2, 2021
Now that the American venture into Afghanistan is coming to be seen by some as a serious strategic failure, there is a strong temptation for US policymakers to find something, or someone, to blame.
SouthAsiaSource by Hashim Pasha
Reports and issue briefs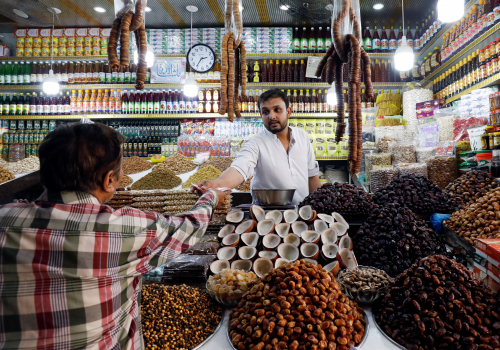 Wed, Aug 4, 2021
Recently appointed to his position, Shaukat Tarin has positioned the budget as being growth oriented in focus, with significant increases to subsidies, public-sector development, and salaries of government employees.
Issue Brief by Uzair Younus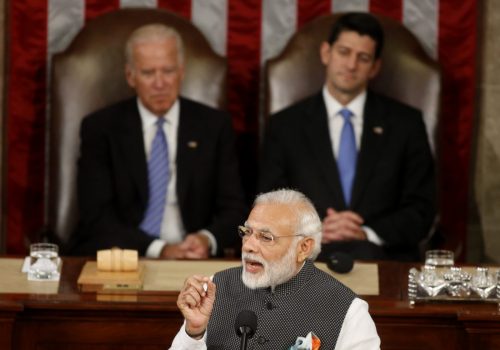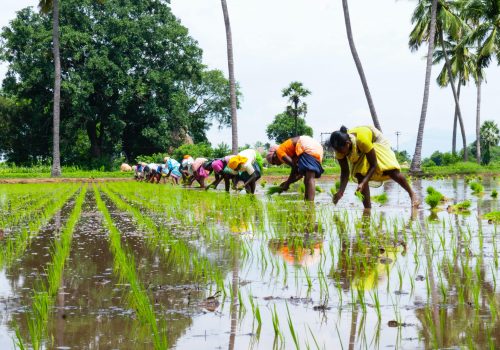 Thu, Jan 14, 2021
Between the United States and India, challenges on trade, specifically agricultural trade, persist. This analysis concludes that both countries should pursue a multi-pronged approach to expanding bilateral agricultural trade.
In-Depth Research & Reports by Mark Linscott and Scott Sindelar
Countries in focus
Strategic dialogues
Youth engagement in the region
Leadership
Staff:
Capucine Querenet (Project Assistant)
Emily Carll (Project Assistant)
Fahim Ahmad (Project Assistant)
Join the South Asia Center mailing list
The South Asia Center serves as the Atlantic Council's focal point for work on greater South Asia as well as its relations between these countries, the neighboring regions, Europe, and the United States.