The Middle East in the US-India-China Strategic Triangle
SUBSCRIBE TO THE CHINA-MENA PODCAST ON THE APP OF YOUR CHOICE
An overview of India's interest in the Middle East and the shift toward the Gulf region
New Delhi's viewpoint on the India-US-China triangle in the Middle East
The India – China relationship in the recent decade
The geopolitical play of Iran, India, Pakistan, and GCC in the Indian Ocean
The growing partnership between India and the Gulf
The perspective of geopolitical forces in Asia
Chapters
[00:00] Introduction
[01:25] An overview of India's interests in the Middle East
[09:11] India's shift toward the Gulf region
[13:12] The I2U2 group and India's approach to the Middle East
[15:34] New Delhi's perspective on the India-US-China triangle in the Middle East
[21:04] The India-China relationship today
[26:00] An assessment of the China-Iran relationship
[28:53] Maritime security in the Indian Ocean
[31:32] Geopolitics of Iran, India, Pakistan, and the GCC
[34:52] India's growing partnership with the Gulf
[38:01] Integrating different cultures and people in the Middle East
[40:20] Balancing geopolitical forces in Asia
[42:27] Conclusion
The United States and China are frequently brought up when discussing great powers in the Middle East; however, India also plays a role in the geopolitical dynamics within the region. With its long-standing linkages in economics, culture, and religion, India has long had a significant presence in the area. But as New Delhi has been interacting on political, diplomatic, and security fronts lately, this has taken a more strategic tone.
In this episode, we are joined by C. Raja Mohan, a Senior Fellow with the Asia Society Policy Institute in Delhi. Mohan shares with us his knowledge about India's role in the Middle East's geopolitics and New Delhi's perspective on the influence of the US-China tug-of-war within the region. He will also discuss India's relations with some regional states and provide insights about maritime security in the Indian Ocean and the growing influence of mixed cultures in the Gulf.
We'd rather have the Americans sit on our hands for good than the Chinese
About the China-MENA podcast
The China-MENA podcast features conversations with academics, think-tankers, and regional specialists on Chinese Influence in the Middle East and informs US and MENA audiences in the policy and business communities about the nature of China's outreach to the region.
At a time when China's global footprint is getting deeper and deeper, it has never been more important to understand its foreign policy and the Middle East is one of the world's most consequential regions: home to major religions, diverse cultural and social heritage, central to global energy markets, and of course, geopolitics, linking people and markets in Asia, Africa and Europe. This show will help you understand what China is doing in the region, and how the region is engaging with China as an increasingly important external power.
---
---
This podcast was funded in part by a grant from the United States Department of State. The opinions, findings, and conclusions stated herein are those of the author and do not necessarily reflect those of the United States Department of State.
---
Further reading
Wed, Aug 17, 2022
China-MENA Podcast By Atlantic Council
Ambassador Bilahari Kausikan discusses the influence of the US-China Competition in the Southeast Asia region and much more!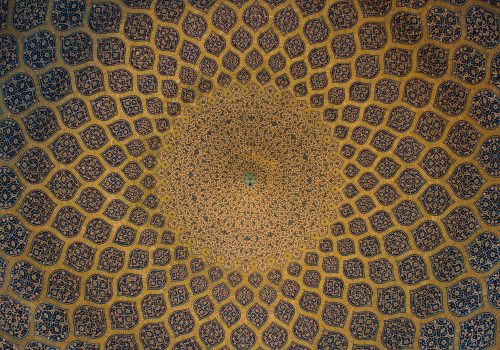 Tue, Feb 15, 2022
China-MENA Podcast By Atlantic Council
Professor Anoushrivan Ehteshami joins the China-MENA podcast to discuss China-Iran relations and the state of the bilateral relationship.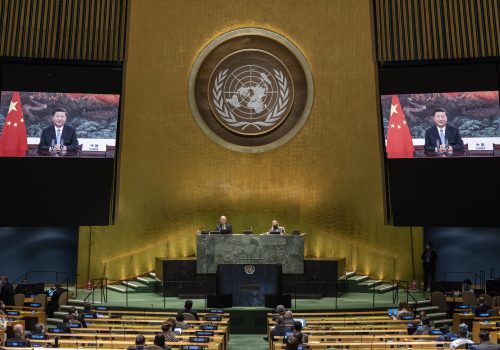 Tue, Jan 24, 2023
China-MENA Podcast By Atlantic Council
Nadege Rolland joins us to discuss China's support and dissatisfaction with the existing global order and whether the country will continue to support or try to change it via Chinese-led initiatives.