In Putin's People: How the KGB Took Back Russia and Then Took on the West, investigative journalist and Moscow correspondent for the Financial Times Catherine Belton tells a dark tale of how Vladimir Putin rose to power and consolidated his rule. Belton traces how an alliance between Putin, the KGB, and organized crime came together in St. Petersburg and expanded its influence to the Kremlin, across Russia, and eventually reaching Western markets and institutions. Belton's extensive research reveals how Russia's president and his allies co-opted national industries to transform a collection of wealthy entrepreneurs into a kleptocracy aided by Russia's Federal Security Service (FSB), seizing control of the economy to enrich only themselves under the veneer of a renewed Russian nationalism. This compelling and contemporary account of Putin's Russia paints a grim picture of a country where freedom, private enterprise, and liberalism are forced to take a back seat to crony capitalism.
Catherine Belton, author of Putin's People: How the KGB Took Back Russia and Then Took on the West, discusses her new book alongside Philip Zelikow, White Burkett Miller Professor of History and J. Wilson Newman Professor of Governance at the University of Virginia; Clark Gascoigne, interim executive director of the Financial Accountability and Corporate Transparency (FACT) Coalition; Casey Michel, New York-based writer and journalist covering trans-national corruption and money laundering, and author of the forthcoming book American Kleptocracy; and Dr. Anders Åslund, senior fellow at the Atlantic Council's Eurasia Center, who moderates the discussion.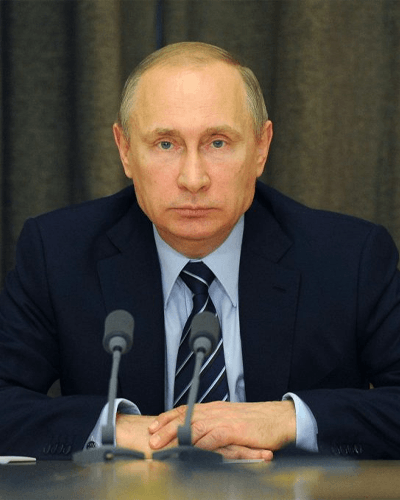 The Kremlin and the Russian people
Putin's Russia
Russia was the dominant republic in the former Soviet Union and took tentative steps toward an open society and market economy in the 1990s. But during the early 2000s, under leader Vladimir Putin, its direction changed. At the end of the 1990s, this quasi-democracy pivoted to an authoritarian direction.


The Eurasia Center's mission is to enhance transatlantic cooperation in promoting policies that strengthen stability, democratic values, and prosperity in Eurasia, from Eastern Europe in the West to the Caucasus, Russia, and Central Asia in the East.