As the global community continues to grapple with the coronavirus (COVID-19), the Atlantic Council is open for business. Our business, meetings, and events, however, are occurring virtually. For more information, please read an update from our President and CEO.





In collaboration with the U.S.-U.A.E. Business Council
On June 15, the Atlantic Council Global Energy Center and U.S.-U.A.E. Business Council hosted a virtual "fireside chat" with H.E. Eng. Suhail Al Mazrouei, Minister of Energy and Industry for the United Arab Emirates (UAE). H.E. Al Mazrouei discussed recent OPEC+ production cuts and their impact on the UAE's long-term oil strategy, the role of oil markets in the energy transition, and the potential for new business partnerships between the United States and the UAE. The discussion was moderated by Fred Kempe, President and CEO of the Atlantic Council, and Danny Sebright, President of the U.S.-U.A.E. Business Council. The event was also part of the Business Council's webinar series, "Looking Ahead: Conversations with U.S. and U.A.E. Business and Government Leaders."
Event recap
The discussion began with an overview of the recent OPEC+ production cuts: His Excellency explained that OPEC's recent meeting was a "critical moment" for the organization, given the 23 percent production cut the group approved is the largest such cut in oil market history. The agreement was intended to ensure oil prices remained high enough to support the industry and prevent future price shocks—like the price collapse generated from demand and supply shocks in the midst of the COVID-19 crisis—that could damage the global economy. The historic cut was designed to match the projected recovery pace from COVID-19 and should be adequate to maintain price stability if other producers do not overproduce, according to Minister Al Mazrouei. His Excellency was confident that all OPEC+ members would abide by the terms of the agreement; all member states also pledged to compensate for overproduction in May or June with further production cuts in July, August, or September. According to His Excellency, this rare pledge was accompanied by continued assurances from other government ministers that they would adhere to the agreement. His Excellency emphasized that this decision cemented OPEC+ as a permanent, powerful coalition on the world stage: global leaders turned to OPEC+ to manage disruptions caused by COVID-19 and to maintain oil market stability, refuting predictions that the organization would become irrelevant.
His Excellency recognized that the oil market would not return to normal for at least one or two years, and unconventional sources, such as shale gas, will likely be slower to recover than conventional oil. However, His Excellency was confident that demand would recover and indicated that recent increases in domestic travel and public transportation's slow recovery are promising signs for oil demand. Helima Croft, Managing Director and Global Head of Commodity Strategy at RBC Capital Markets, asked how the UAE is investing in spare petroleum capacity and when it might be used. His Excellency affirmed that the UAE would continue to maintain spare capacity, with a goal of five million barrels per day by 2030, to protect against potential supply shocks and ensure oil price volatility does not impact economic recovery.
The conversation shifted to address the impact of oil price changes on the energy transition. His Excellency noted that current low oil prices have not changed the Emirati government's economic and energy diversification plans. The price of large solar installations is dropping, which could encourage companies to balance their energy mix and grow their renewable energy capacity. In response to a question from Ambassador Paula J. Dobriansky on the UAE's long-term hydrocarbon pricing strategy, His Excellency explained that low prices likely would not last, as marginal producers would exit the market and investors would shift to other sectors. His Excellency acknowledged that, in the long term, low oil and gas prices could discourage countries from transitioning to renewable energy, but added that the UAE is committed to diversifying its economy and working towards a low-carbon future.
His Excellency also discussed opportunities for new business partnerships between the United States and the UAE. There is a growing focus across both countries on fourth industrial revolution technologies, such as advanced digitalization projects and artificial intelligence. These new technologies can transform industries, including oil and gas, and will continue to be an active area of cooperation for US and UAE businesses. The UAE aims to concentrate on the design of new products instead of manufacturing and is looking to cooperate with US firms to drive this transformation.
His Excellency concluded by emphasizing the importance of international collaboration throughout the COVID-19 pandemic. The minister affirmed that the UAE is committed to working with other countries to empower economic recovery and ensure the oil and gas sector remains resilient in the face of global crisis.
Featuring
H.E. Eng. Suhail Al Mazrouei, Minister of Energy and Industry, United Arab Emirates


H.E. Eng. Suhail Al Mazrouei was appointed as United Arab Emirates (UAE) Minister of Energy and Industry on 12 March 2013. Minister Al Mazrouei has experience in corporate administration in different sectors including ship building, defense systems, oil and gas services sector, and real estate development. His career at the Abu Dhabi National Oil Company spanned ten years before he moved to Mubadala Development Company (now Mubadala Investment Company) in 2007. During his career at Mubadala, he expanded the company into Bahrain, Oman, and Kazakhstan. He was responsible for the development of new projects as well as investments in exploration and production in Middle Eastern countries and Africa.
Minister Al Mazrouei graduated from the University of Tulsa in the United States with a BS in petroleum engineering.
Related content
Spotlight Global Energy Forum 2020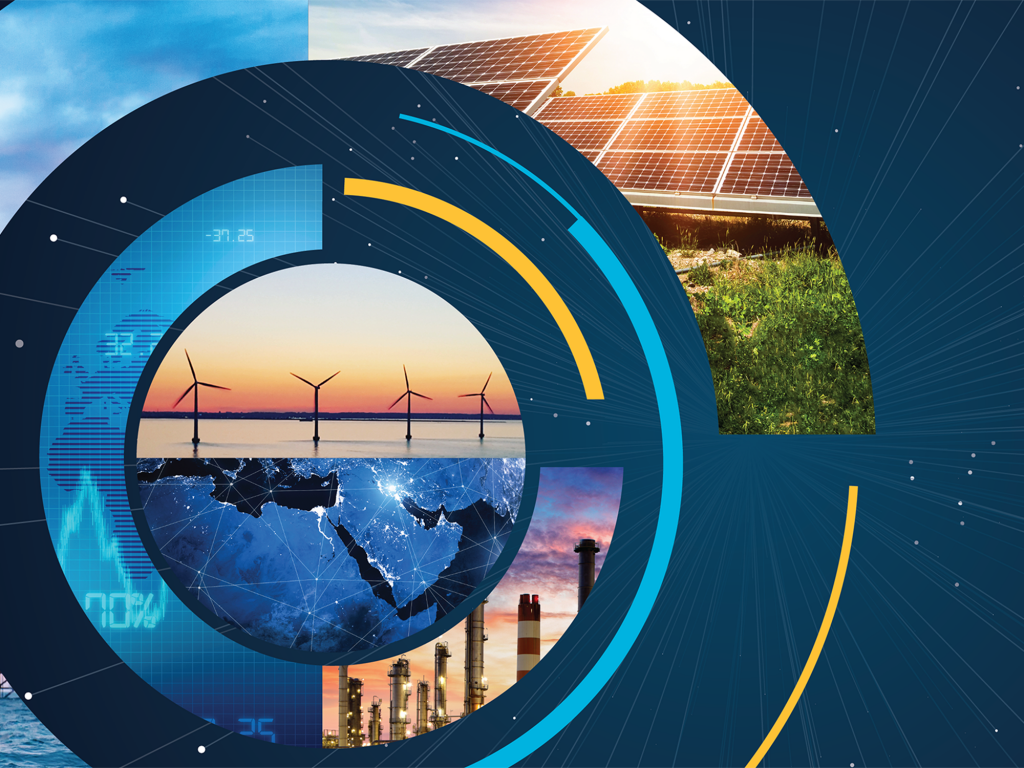 Abu Dhabi | January 10 – 12, 2020
Held Under the Patronage of His Highness Sheikh Mohammed Bin Zayed Al Nahyan, Crown Prince of Abu Dhabi and Deputy Supreme Commander of the United Arab Emirates (UAE) Armed Forces.
The Atlantic Council Global Energy Forum in Abu Dhabi is the premier international gathering of government, industry, and thought leaders to set the global energy agenda for the year and anticipate and respond to the dramatic changes in the world of energy. Convened in partnership with the Ministry of Energy of the United Arab Emirates, ADNOC, and Mubadala, the forum is part of Abu Dhabi Sustainability Week.
Learn more about the Global Energy Center