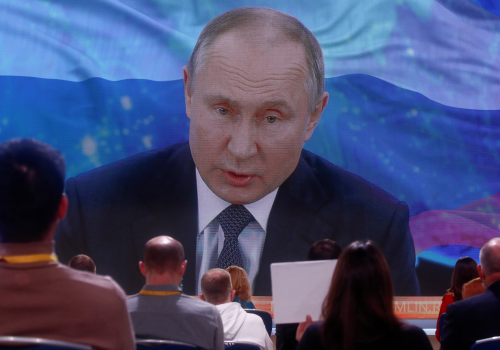 Wed, Feb 24, 2021
We do not know when and how President Putin's regime will end, but there are signs that it is struggling and the end could come in the foreseeable future. We need to start discussing now how a new state should be built on the ruins of the old system.
Report by Anders Åslund and Leonid Gozman

Mon, Oct 5, 2020
The FSB is one of Russia's most closed government agencies, its work cloaked in secrecy. This report lifts the veil on how the organization works.
Report by The Dossier Center

Mon, Sep 21, 2020
Ukraine's veterans from the war in the Donbas are at the crossroads of major changes occurring within Ukrainian society today, but a lack of support for veterans creates a critical void in Ukraine's national security and hobbles its transition to democracy.
In-Depth Research & Reports by Lauren Van Metre & John Boerstler


The Eurasia Center's mission is to enhance transatlantic cooperation in promoting stability, democratic values and prosperity in Eurasia, from Eastern Europe and Turkey in the West to the Caucasus, Russia and Central Asia in the East.