Sign up for updates on COP28 programming and latest analysis.
GLOBAL DECARBONIZATION ACCELERATOR
December 2 – December 12, 2023
Energy Transition Hub, COP28 Green Zone

The GEC is co-hosting the Global Decarbonization Accelerator (GDA) Connect space featuring panel discussions on accelerating pathways to net-zero, interviews, networking, and more.
Stay tuned for more information.
Global thought leaders discuss the role of cross-sector collaboration to reach decarbonization and climate goals, and how conversations at COP28 are influencing global implementation.
December 5 & 7, 2023
COP28 Green Zone Connect Conference Center and St. Regis Dubai, The Palm

The 8th Atlantic Council Global Energy Forum will be held this December as the world's top energy and climate decision-makers converge in the UAE for COP28.
The Forum takes place at a time of rapid transformation of the global energy landscape enabling a diverse community of industry executives, policymakers, and thought leaders to set the energy agenda for the year ahead while accounting for the geopolitical and economic implications of the changing energy system.
Past events
The Global Energy Center's flagship publication.
Timely commentary and analysis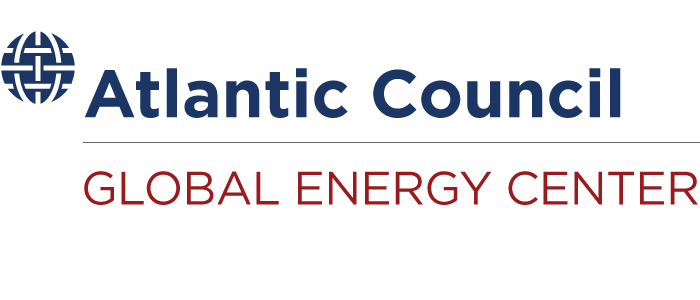 The Global Energy Center promotes energy security by working alongside government, industry, civil society, and public stakeholders to devise pragmatic solutions to the geopolitical, sustainability, and economic challenges of the changing global energy landscape.