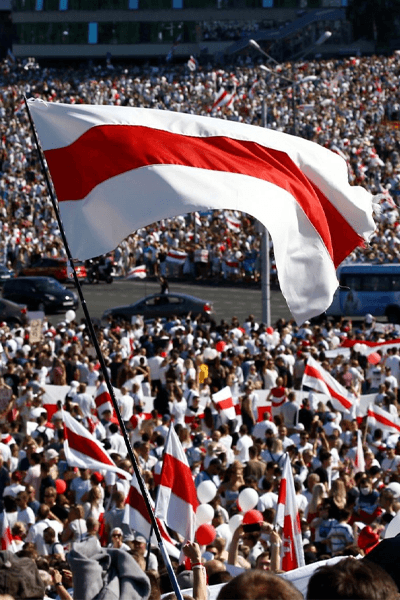 Will democracy prevail?
Belarus
Belarus' August 2020 presidential election saw widespread protests and serious fraud allegations as President Lukashenka claimed victory against popular opposition candidate Sviatlana Tsikhanouskaya. Following a brutal crackdown against protestors by security forces, will Belarus begin its transition to democracy, or will Belarusians face further repression as Lukashenka's rule falters?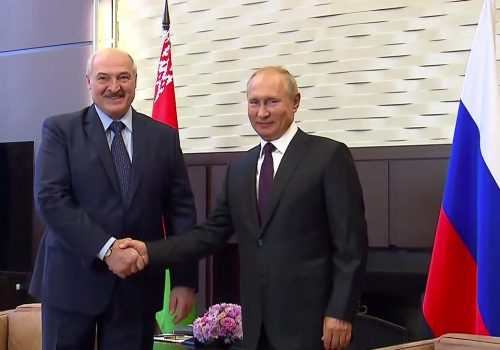 Wed, Sep 16, 2020
Vladimir Putin has successfully intervened in neighboring Belarus over the past month to prop up fellow post-Soviet dictator Alyaksandr Lukashenka, but the cost may be rising anti-Russian sentiment.
Read More

Tue, Sep 15, 2020
The Belarus crisis has exposed the EU's foreign policy limitations, but a tougher European Union response could still succeed in bringing Belarusian dictator Alyaksandr Lukashenka to the negotiating table.
UkraineAlert by Franak Viačorka

Thu, Sep 10, 2020
The constitutional amendments adopted by Russia in summer 2020 have far-reaching implications for the Russian population, but the potential repercussions are also causing considerable unease in Ukraine and other post-Soviet countries.
UkraineAlert by Pavlo Klimkin, Volodymyr Ivanov and Andreas Umland
Subscribe for the latest from BelarusAlert
Receive updates for events, news, and publications on Belarus from the Atlantic Council.