Featured commentary & analysis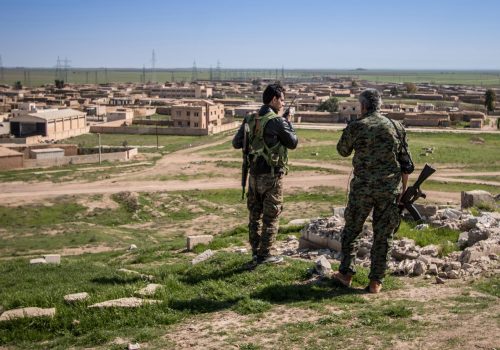 Fri, Sep 3, 2021
If Afghanistan is to teach us anything, the Biden administration should not ignore Syria by having a non-existent policy. The longer the Syrian conflict continues, the more intractable and unmanageable it becomes.
MENASource by Reem Salahi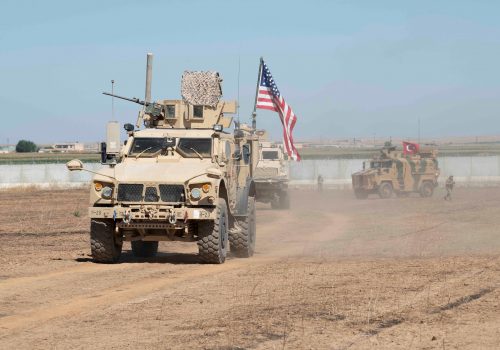 Wed, Sep 1, 2021
The United States' narrow objectives and continuous wait-and-see approach are not sustainable and the likelihood is that America's rivals in Syria would work towards a US departure.
MENASource by Abdulrahman al-Masri

Thu, Sep 2, 2021
Today, executive and legislative actions signal a shift: America's military footprint in the Middle East is shrinking and thousands of troops are coming home.
MENASource by Caroline Donnal

Fri, Jun 4, 2021
A new Atlantic Council report, "Syrian Lives in Peril: The Fight to Preserve Syria's Last Humanitarian Border Crossing," places humanitarian considerations at the forefront of the cross-border debate. In addition to examining the devastating impacts of losing Bab al-Hawa, this report explores the limitations of cross-line operations (from government-held areas of Syria to areas outside of its control), which are presented as feasible alternatives.
Issue Brief by Salman Husain, Yasmine Chawaf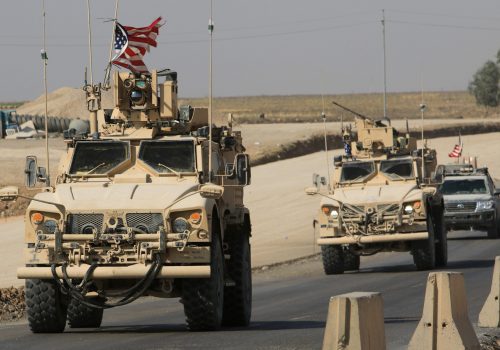 Mon, Jun 14, 2021
In a new issue brief Nate Rosenblatt and Jomana Qaddour describe the challenges the United States faces in Syria, including Russia's attempt to expand the UN Strategic Framework as well the struggle to keep the UN humanitarian border crossings open in northern Syria.
In-Depth Research & Reports by Nate Rosenblatt and Jomana Qaddour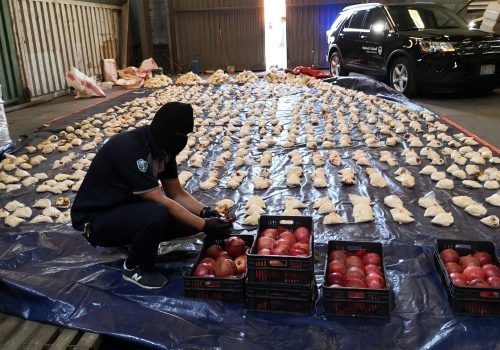 Mon, Jun 14, 2021
Little-consumed outside the Middle East, captagon—also known as the "poor man's cocaine"—has proliferated, owing to an industrial boom centered predominantly in war-torn Syria, where the embattled regime of Syrian President Bashar al-Assad now relies on narcotics as a financial lifeline.
MENASource by Ian Larson
Featured experts
Leadership
Fellows
Past events
Learn more about the Rafik Hariri Center and Middle East Programs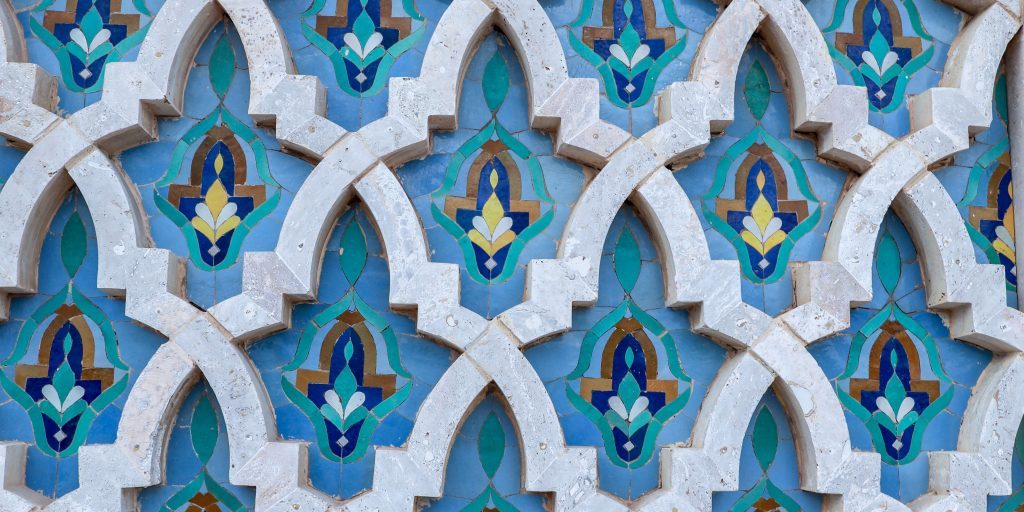 Middle East Programs
Working with our allies and partners in Europe and the wider Middle East to protect US interests, build peace and security, and unlock the human potential of the region.
Sign up for all the latest updates!
Sign up for the MENASource newsletter, highlighting pieces that follow democratic transitions and economic changes throughout the region.