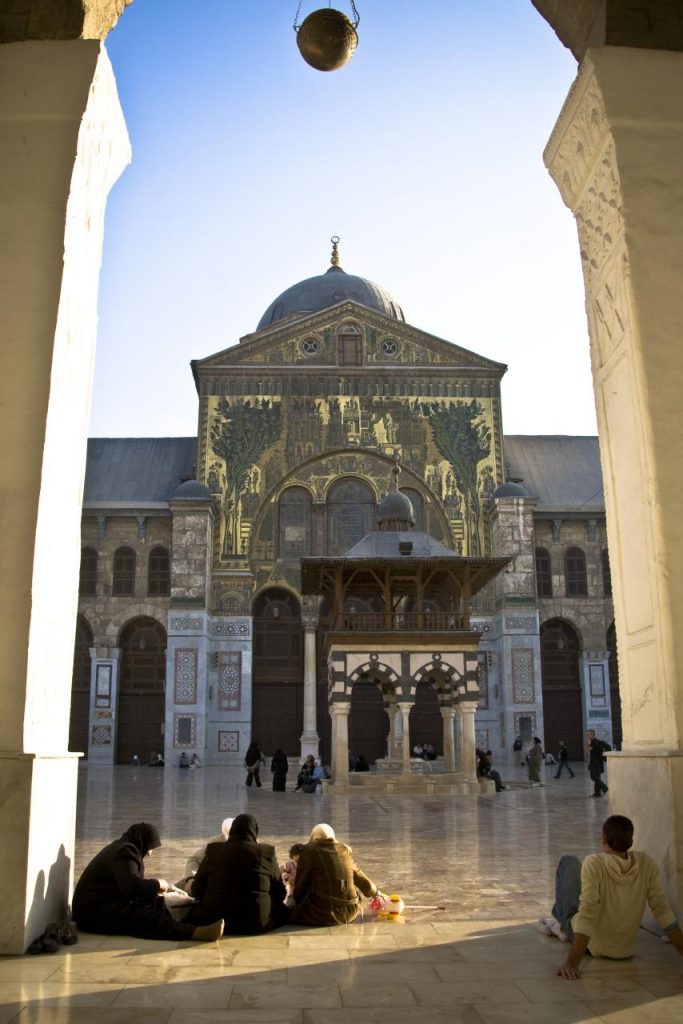 SyriaSource follows the dynamics in Syria through in-depth analysis of the impact of the conflict on Syria, its neighbors and the international community. By amplifying a diverse range of Syrian and regional voices—to reach both English—and Arabic-speaking audiences, SyriaSource transforms their words from strong but distant ideas to resounding perspectives not often heard among Washington and international policymakers.
Editor: Reema Hibrawi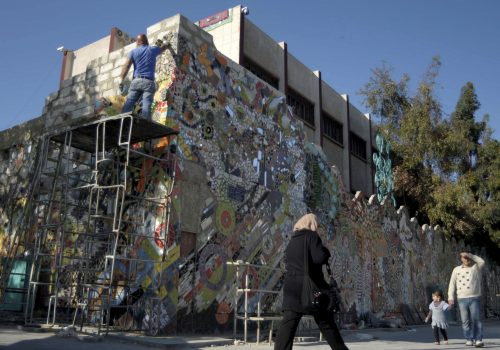 Tue, Dec 10, 2019
After a scrawled graffiti message in Daraa, Syrian artists began to express themselves more than they ever could since the Assad family took power. Revolutionary art exploded on to the global scene during the Arab Spring. Particularly in Syria, artists, writers, and filmmakers found a new voice, free of fear. Defiance, grief, and frustration were […]
Read More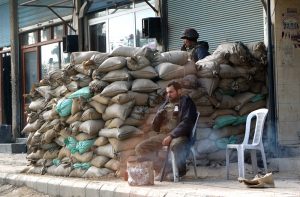 Fri, Dec 6, 2019
The structure and characteristics of the pre-conflict Syrian security sector contributed heavily to the outbreak of the Syrian civil war; for decades, it stood for corruption, discrimination, violent repression, and large-scale human rights abuses. When the Arab Spring began to unfold in Egypt and Tunisia in early 2011, a group of Syrian school boys got […]
SyriaSource by Nora-Elise Beck and Lars Döbert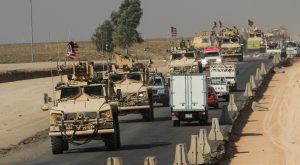 Mon, Nov 18, 2019
Proxy warfare is a 21st century military playbook utilized by great powers, like Russia, and the United States with some using it better than others.
SyriaSource by Mona Alami
Interested in receiving regular content?
The views expressed in SyriaSource are solely those of the authors and do not necessarily reflect the views of the Atlantic Council, its staff, or its supporters.

If you are interested in submitting an article for publication or republishing on SyriaSource, please contact us via email.

SyriaSource's articles on Syrian civil society are made possible with generous support from the Asfari Foundation.