About the Council
The Atlantic Council promotes constructive leadership and engagement in international affairs based on the Atlantic Community's central role in meeting global challenges. The Council provides an essential forum for navigating the dramatic economic and political changes defining the twenty-first century by informing and galvanizing its uniquely influential network of global leaders. Through the papers we write, the ideas we generate, and the communities we build, the Council shapes policy choices and strategies to create a more secure and prosperous world.

Making a difference
Learn more about the Atlantic Council's insights & impact through these stories of how our regional and thematic programs are making a difference not only in shaping how we view global issues but also in shaping their outcome.

Tue, Mar 3, 2020
On February 11, 2020 the DFRLab hosted "Peering Around the Corner: The Geopolitics of Coronavirus," a timely series of panels on the potential geopolitical and economic consequences of Coronavirus, and how misinformation about the crisis may influence its impact.
Insights & Impact by Atlantic Council

Thu, Feb 6, 2020
On Friday, February 7, 2020, the Atlantic Council hosted newly appointed US Secretary of Energy Dan Brouillette for a public address and moderated discussion about US government energy priorities abroad.
Program Impact Story by Global Energy Center

Tue, Feb 4, 2020
On February 4, the Atlantic Council Global Energy Center hosted an event showcasing the Global Carbon Capture and Storage Institute's most recent report, Global Status of CCS 2019: Targeting Climate Change, in tandem with a lively discussion about the current status of carbon capture and storage (CCS), the next generation of CCS projects, policies, and technologies taking shape around the world, as well as the role of CCS facilities in global decarbonization.
Program Impact Story by Global Energy Center
Latest commentary and analysis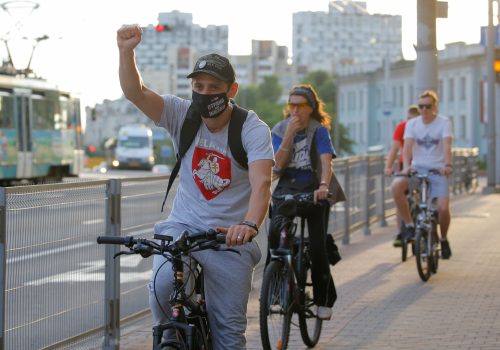 Fri, Jul 3, 2020
Belarus has been an international backwater for much of the past 25 years, but it may soon find itself thrust into the geopolitical spotlight as tensions mount ahead of the country's August 9 presidential election.
UkraineAlert by Victor Tregubov

Thu, Jul 2, 2020
It's not a place the Polish government wants to be: caught between its crucial transatlantic ally the United States and its neighbor, Europe's most powerful country, Germany.
New Atlanticist by Teri Schultz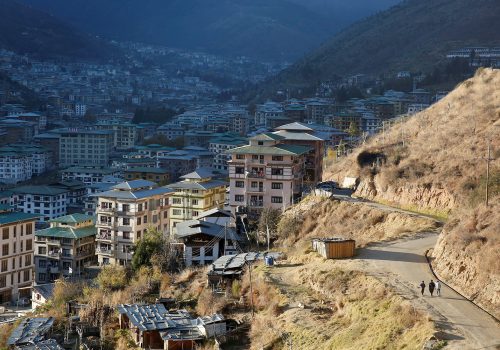 Thu, Jul 2, 2020
The specific events of the year's first six months might have taken us by surprise but the political-economic dynamics that have shaped South Asia's response to these new challenges did not. Across the region democracy and freedom of expression are challenged, and protectionist impulses are indulged in flailing response to calamitous economic strife. And the United States continues its slide into strategic irrelevance, exercising little leadership or interest in building stronger ties to this vital region.
Feature by South Asia Center
Latest in-depth research and reports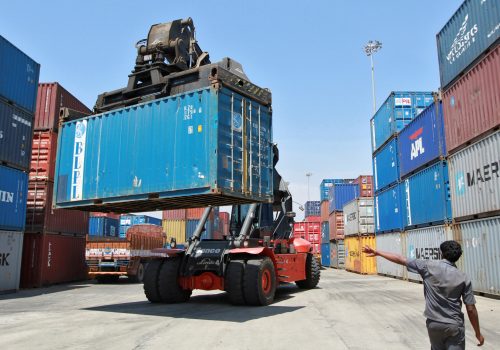 Tue, Jun 30, 2020
Trade policy has come to the fore as a growing number of countries restrict exports of critical medical supplies to ensure sufficient availability for patients in-country. In this crisis, international collaboration to keep trade flowing has been limited and has not prevented many countries from imposing new trade restrictions.
In-Depth Research & Reports by Mark Linscott

Mon, Jun 29, 2020
During his presidency, President Zelenskyy promised to bring major reform to Ukraine. One year on, what reforms have been achieved, and what obstacles remain for Ukraine?
Report by Anders Åslund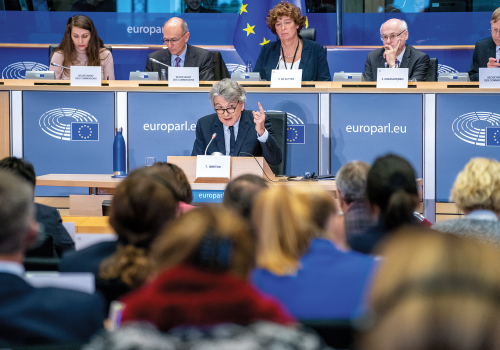 Mon, Jun 22, 2020
When the new European Commission took office under President Ursula von der Leyen, enhancing digital capabilities across the European Union immediately emerged as a top priority. Even in her first statement before being confirmed as European Commission president, von der Leyen called for Europe to achieve "technological sovereignty in some critical technology areas." Despite the […]
Issue Brief by Frances Burwell, Kenneth Propp
Tue, Jun 30, 2020
In the News