Sat, May 16, 2020
It's not too late for the United States – driven by the cutting-edge capabilities of its technology companies – to leverage the coronavirus tragedy into a historic opportunity. It would be built around scientifically novel but increasingly available means to prevent future pandemics through constructing a "global immune system." It may seem hopelessly naïve to expect an even more ambitious degree of global collaboration now, but history's lesson is that the alternatives are horrifying.
Inflection Points by Frederick Kempe

Wed, May 13, 2020
Ukrainian MPs have adopted legislation to prevent former owners regaining banks nationalized during recent reforms. The move is a blow to Ukrainian oligarch Ihor Kolomoiskiy and paves the way for a new IMF program.
UkraineAlert by Anders Åslund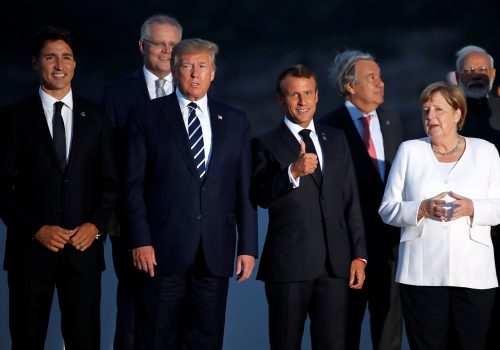 Tue, May 5, 2020
The United States needs to lead in devising both immediate and systemic responses to the coronavirus challenge, but not alone. Leadership means neither diktat nor incantation of old formulas. It means using American convening power to adapt tested principles to new challenges, crystalizing friends and allies—transatlantic, transpacific and not forgetting hemispheric—around a common agenda.
New Atlanticist by Ana Palacio and Daniel Fried