Commentary & analysis
Working with a wide community of experts and thought-leaders, the Eurasia Center delivers cutting-edge analysis and commentary on issues affecting Eurasia and the transatlantic community.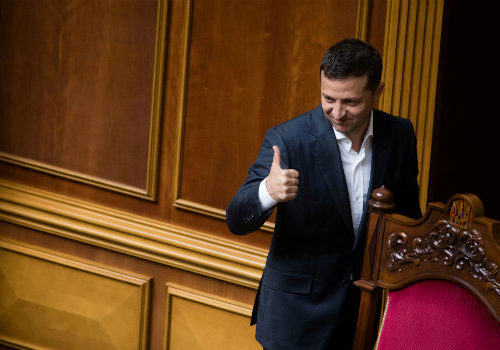 Tue, Sep 3, 2019
The Zelenskyy administration's very positive statements, if translated into policies, would open a new era of economic growth and opportunity for Ukraine.
UkraineAlert by Oleh Havrylyshyn and Basil Kalymon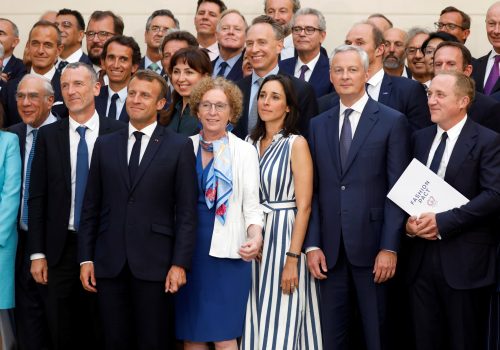 Tue, Aug 27, 2019
The Kremlin counts on using this goodwill to lead us into a trap of fatal mistakes.
UkraineAlert by Arseniy Yatsenyuk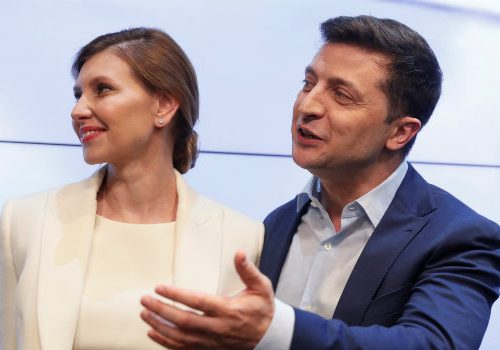 Wed, Aug 14, 2019
When you come to Washington, we will welcome you with open arms.
UkraineAlert by Melinda Haring
In-depth research & reports
The Eurasia Center provides in-depth reporting for policymakers and influencers on vital issues of security, cooperation, and prosperity across the region with detailed country and issue analysis.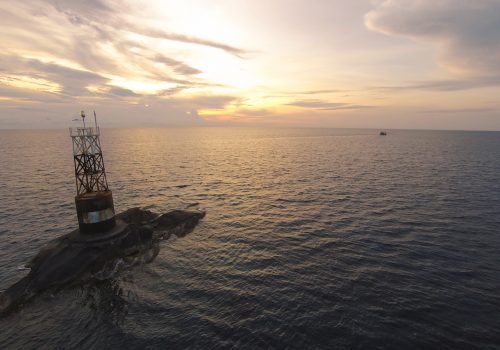 Tue, Apr 2, 2019
The West, with its rule of law and creation of the Western-governed offshore economy, has given corrupt elites in developing countries the tools and capacity to avoid ever establishing the rule of law in their own countries.
Report by Alan Riley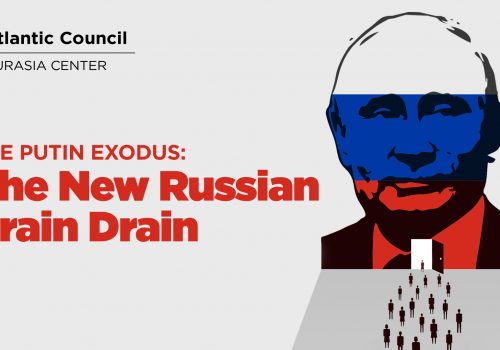 Thu, Feb 21, 2019
Human capital is fleeing Russia. Since President Vladimir Putin's ascent to the presidency, between 1.6 and 2 million Russians – out of a total population of 145 million – have left for Western democracies.
Report by John E. Herbst, Sergei Erofeev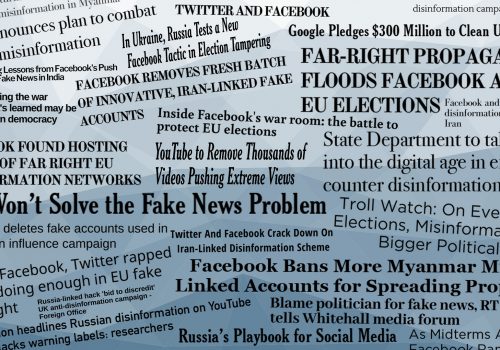 Thu, Jun 13, 2019
Foreign interference in democratic elections has put disinformation at the forefront of policy in Europe and the United States. The second edition of Democratic Defense Against Disinformation takes stock of how governments, multinational institutions, civil-society groups, and the private sector have responded to the disinformation challenge. As democracies have responded, our adversaries have adapted and […]
Report by Alina Polyakova and Daniel Fried
Regions in focus
UkraineAlert
Subscribe for the latest UkraineAlert
Featured events
The Eurasia Center regularly convenes with regional leaders and key global figures to galvanize support international support a free, prosperous, and peaceful future in Eurasia.
Leadership
Employment opportunities with the Eurasia Center
Join our cause with the Eurasia Center