Featured content
Coronavirus and energy events
Coronavirus and energy commentary and research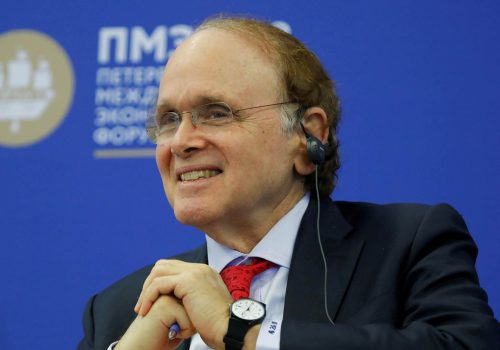 Fri, Sep 25, 2020
Pulitzer Prize winner and energy expert Daniel Yergin's insights into the progress of the energy transition worldwide are pivotal with the 2020 elections around the corner and the pandemic that has disrupted the energy industry.
ACFrontPage by Katherine Walla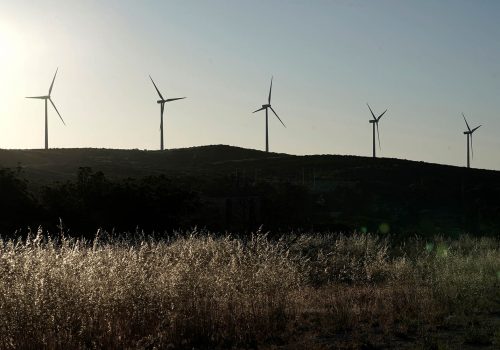 Thu, Sep 17, 2020
As the US presidential election looms, the oil and gas industry has suffered from demand shocks during the COVID-19 pandemic, climate change is increasingly in the list of top concerns of US citizens, and there is little overlap between the likely policies of the two presidential candidates.
Elections 2020 by Global Energy Center

Wed, Sep 16, 2020
Von der Leyen used her first State of the European Union Address to push European leaders to "make change happen by design—not by disaster or by diktat from others in the world." Atlantic Council experts react to European Commission President Ursula von der Leyen's speech and its implications for future EU policy.
New Atlanticist by Atlantic Council
Learn more about the Global Energy Center

The Global Energy Center promotes energy security by working alongside government, industry, civil society, and public stakeholders to devise pragmatic solutions to the geopolitical, sustainability, and economic challenges of the changing global energy landscape.
Read More
Follow us on social media
Subscribe to DirectCurrent
Sign up for the Global Energy Center newsletter to stay up to date on the program's work.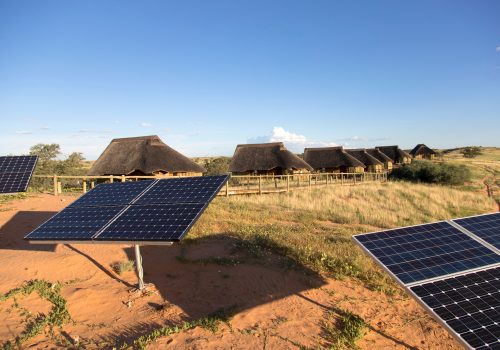 Wed, Jul 8, 2020
A reliable supply of electricity is crucial for responding to the COVID-19 health crisis and boosting economic activity. Governments in many developing countries already struggle to provide their citizens with enough high-quality electricity to satisfy demand. The additional constraints the COVID-19 crisis places upon utilities, and national economies in general, can make the delivery of reliable electricity even harder. However, distributed solar energy and battery storage can provide reliable, affordable, and pollution-free power globally, while also creating jobs that incorporate local talent—especially from groups underrepresented in the labor market such as women and low-income workers.
EnergySource by Sandra Chavez