Coronavirus and energy commentary and research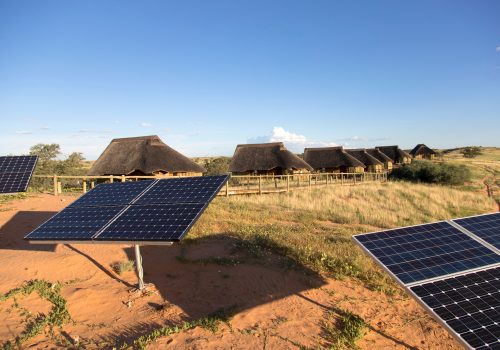 Wed, Jul 8, 2020
A reliable supply of electricity is crucial for responding to the COVID-19 health crisis and boosting economic activity. Governments in many developing countries already struggle to provide their citizens with enough high-quality electricity to satisfy demand. The additional constraints the COVID-19 crisis places upon utilities, and national economies in general, can make the delivery of reliable electricity even harder. However, distributed solar energy and battery storage can provide reliable, affordable, and pollution-free power globally, while also creating jobs that incorporate local talent—especially from groups underrepresented in the labor market such as women and low-income workers.
EnergySource by Sandra Chavez
Coronavirus and energy events
Mon, Jun 15, 2020
Public Event ONLINE EVENT – H.E. Eng. Suhail Al Mazrouei discusses the United Arab Emirates' (UAE) energy strategy during the coronavirus pandemic and a period of historically low oil prices, as well as their medium- and long-term plans for energy portfolio diversification.
11:00am ONLINE EVENT Coronavirus Energy Markets & Governance Geopolitics & Energy Security Middle East

Learn more about the Global Energy Center

The Global Energy Center promotes energy security by working alongside government, industry, civil society, and public stakeholders to devise pragmatic solutions to the geopolitical, sustainability, and economic challenges of the changing global energy landscape.
Read More
Follow us on social media
Subscribe to DirectCurrent
Sign up for the Global Energy Center newsletter to stay up to date on the program's work.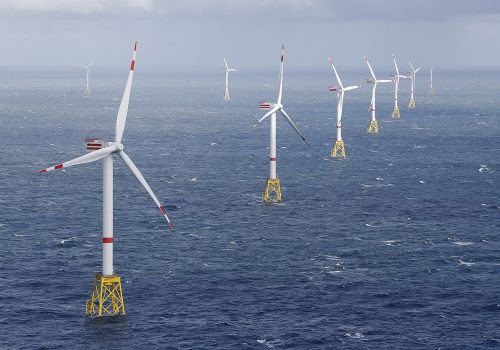 Thu, May 28, 2020
Continued energy cooperation between the United States and the European Union has been key in reducing Europe's energy dependence, but now must also help guide both countries out of the coronavirus economic crisis and cut global emissions in the face of continued climate change.
New Atlanticist by David A. Wemer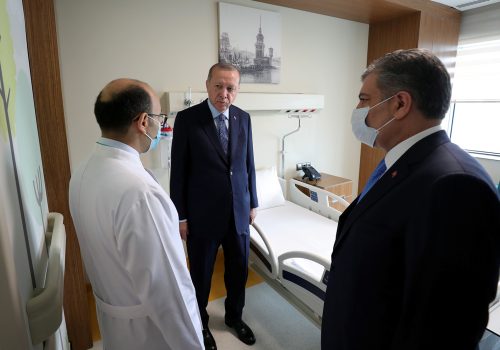 Wed, May 27, 2020
In Turkey, the world's steepest coronavirus infection curve is now declining precipitously. The country can offer lessons to others as it may have found a way to keep the economy partially—or even largely—open while taming COVID-19, though there is still a way to go.
TURKEYSource by Matthew Bryza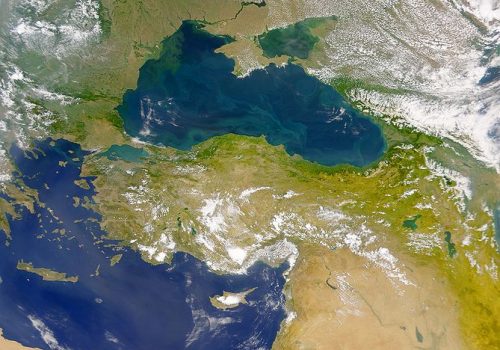 Mon, May 18, 2020
For years, Eastern European governments and Turkey have bought into a global trend, arguing that long-term strategies in the energy sector should revolve around market deregulation. In light of the coronavirus outbreak and the emergency measures implemented worldwide to contain it, the energy industry may now face an increase in interventionist policies such as price controls and consolidation of state-owned enterprises as governments push to mitigate the shockwaves of expected consumer impacts. Such measures would be detrimental to economies, and there are compelling arguments that suggest governments should remain committed to their initial market goals.
EnergySource by Dr. Aura Sabadus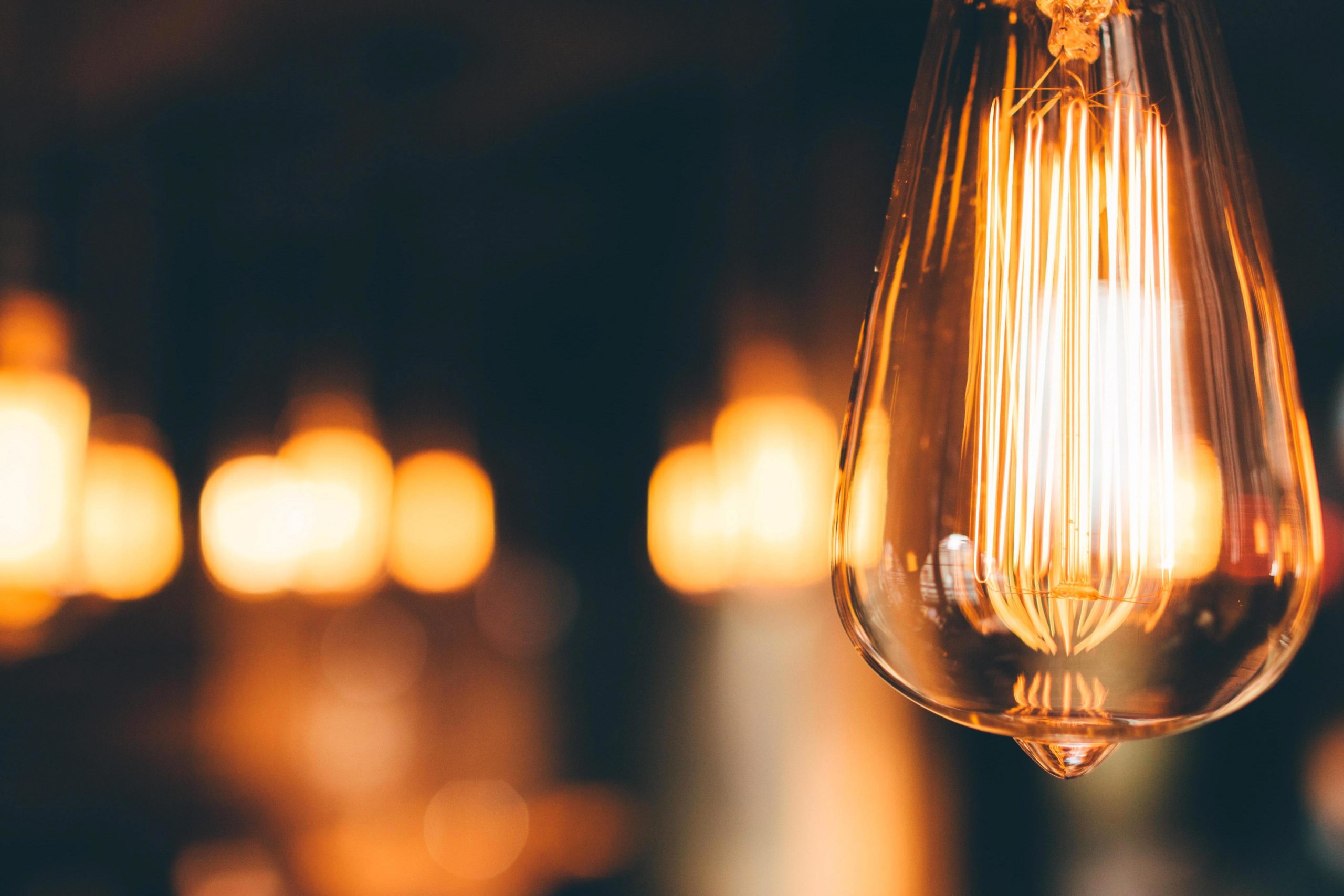 Fri, May 8, 2020
The COVID-19 pandemic has led to a sudden decline in global electricity demand of up to 20-25 percent in some countries, and the International Energy Agency (IEA) projects global electricity demand for 2020 will fall by 5-10 percent, contributing to an 8 percent overall drop in energy sector CO2 emissions. This piece updates evaluates the performance of the US and EU power sectors in 2019 within the context of the coronavirus pandemic.
EnergySource by Robert F. Ichord, Jr.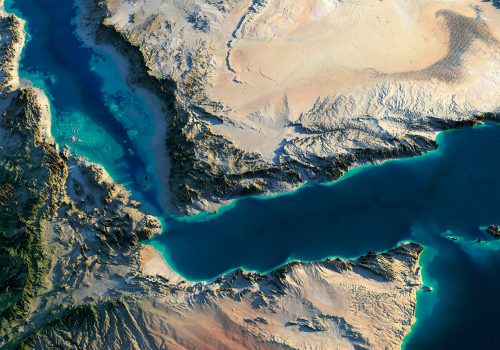 Wed, May 6, 2020
The global COVID-19 pandemic has taken hundreds of thousands of lives and caused unprecedented harm to the global economy. At the same time, the pandemic has diverted global attention away from other matters of concern, notably the Floating Storage and Offloading Vessel (FSO) SAFER, a converted oil tanker moored four miles off the coast of Ras Isa, Yemen, in the Red Sea continuing to degrade after years of neglect. If no action is taken, the SAFER will spill as much as 1.14 million barrels of Marib Light crude into the water. Much of the world's activity may be on hold, but the ongoing corrosion on the SAFER is not taking a break to wait out the pandemic.
EnergySource by Dr. David Soud, Dr. Ian Ralby, and Rohini Ralby
Fri, May 1, 2020
In the News by Atlantic Council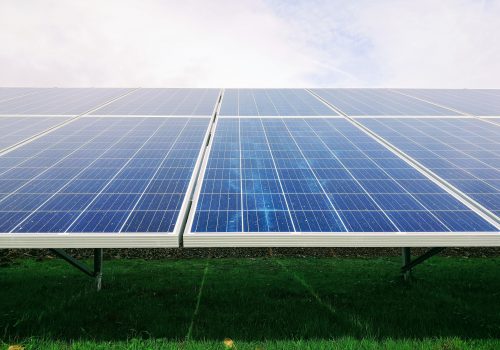 Tue, Apr 21, 2020
Amid the haze of uncertainty wrought from coronavirus and oil market fallout, clean energy actors will not take a backseat as the world evolves. As the status quo dissolves before a global crisis, and fossil energy markets grow increasingly volatile, renewables and clean tech have an opportunity to chart a new path forward amid the recovery.
EnergySource by Zachary Strauss, Mitali Mirle, and John Soughan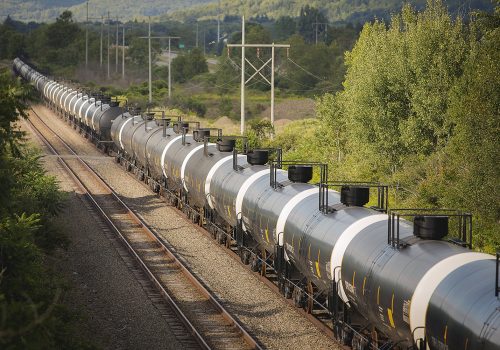 Tue, Apr 14, 2020
The result of the OPEC+ marathon negotiations should help restore some positive market sentiment and possibly firm up something of a price floor over the short term. However, the impact of a month-long price war, amidst deteriorating oil demand, risks eventually drawing the deal into sharp relief over the next few weeks.
New Atlanticist by Reed Blakemore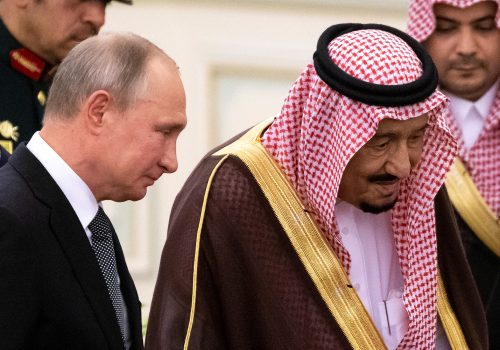 Thu, Apr 9, 2020
The impact of this price war combined with the demand destruction triggered by the impact of the coronavirus are likely to force both Russian and Saudi Arabia back to the negotiating table to agree a deal which will—at least in substance—restore OPEC plus, sooner rather than later.
New Atlanticist by Alan Riley
Wed, Apr 8, 2020
In the News by Atlantic Council