Overview
Building on our fifty-five year history of convening exceptional next generation leaders, the Atlantic Council launched the Millennium Leadership Program (MLP) in 2015 to connect and empower rising leaders who will guide the 21st century. The Millennium Fellowship is the program's flagship initiative – a leadership "accelerator" aimed at equipping young leaders (ages 25-35) to tackle the defining global challenges of their generation. The fellowship is a central pillar of the Council's overall mission to promote constructive engagement and build enduring relationships between leaders who will shape the future together.
The MLP is in my mind the most impactful leadership program in the world for international policymakers, business leaders and public intellectuals.
Open to rising leaders and innovators from every country and sector, fellows commit to leveraging the program experience to accelerate their own transformation as leaders. Through a competitive application process, the Council accepts approximately twenty applicants between the ages of twenty-five and thirty-five to join each new class. Current fellows come from a wide range of backgrounds including policy experts, journalists, elected officials, ministers, military personnel, academics, authors, scientists, artists, entrepreneurs, executives, community and cultural leaders, and senior government officials. Above all, they bring an entrepreneurial spirit, character to inspire and lead, positive vision, and passion for shaping the world. Overall, the MLP community of 500+ fellows and alumni represents over eighty countries.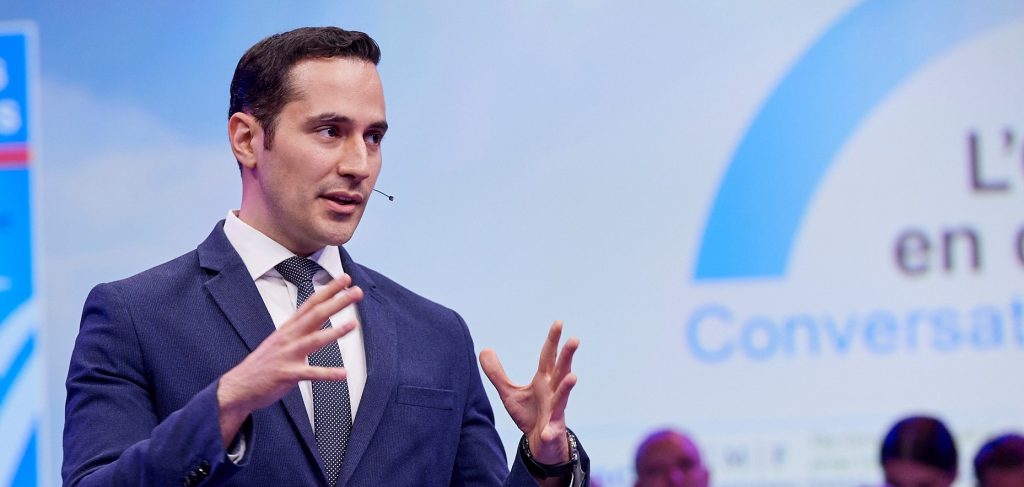 The fellowship is a part-time, one-year program requiring two weeks of in-person activities and about 40-hours of virtual activities, supplemented by individual executive coaching, collaboration with Council experts and other fellows, and optional events that take place around the world and throughout the term. As part of this, fellows participate in two leadership retreats and training seminars, each lasting one-week at the beginning and end of the first year, as well as one "study tour" to the front lines of a global issue. Throughout the program, fellows will join a global network of exceptional peers, have unparalleled opportunities to meet with world leaders at flagship Atlantic Council events, go behind the headlines to explore global challenges up-close, and lead the debate on issues that will shape the 21st century.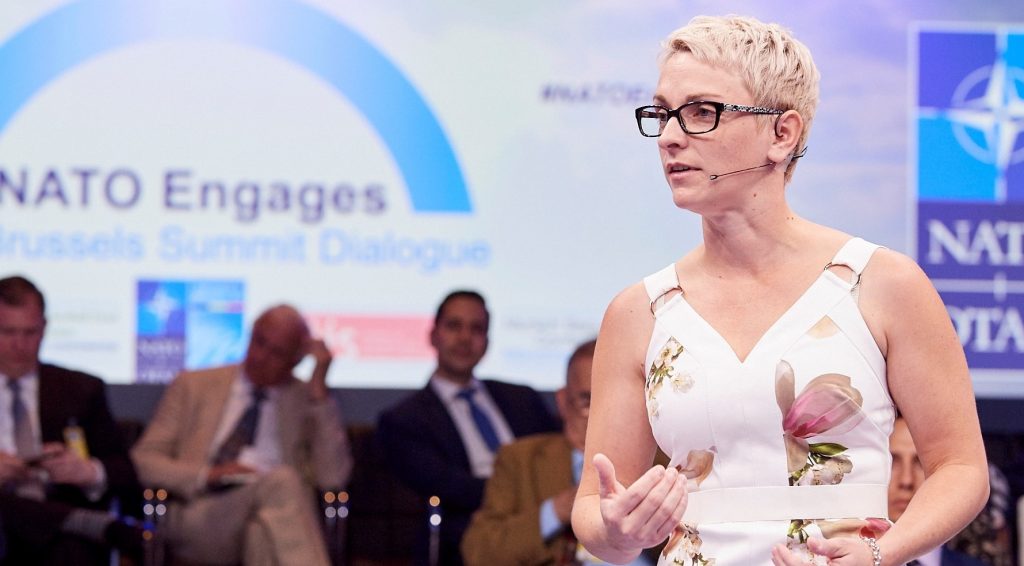 The fellowship's goal is to foster a new generation of leaders to navigate a complex and rapidly changing landscape of challenges in the 21st century. Fellows hold a common belief in the power of constructive international engagement, democracy, human rights, rule-of-law, and sustainability as catalysts for good, while bringing a range of policy views from across the political spectrum to discussions on how we address this century's greatest challenges from climate change to rapid technological disruption to the return of great power competition.
Fellowship structure & commitments
The program's curriculum is built on three pillars: (1) "Inside-Out Leadership" which focuses on individual professional development and is supported through skills trainings, executive coaching, and leadership master classes and assessments; (2) "Outside-In Leadership" which focuses on aligning your abilities and actions as a leader towards strategic external impact and is supported through our Adaptive Leadership curriculum; and (3) "Thought Leadership" which focuses on building knowledge around the six defining global challenges that underpin the Atlantic Council's work and is supported by our Master Class series:
Navigating the Return of Great Power Competition
Harnessing Rapid Technology Change
Redefining America's Role in the World
Adapting to and Mitigating the Effects of Climate Change
Revitalizing the Rules-Based Global System
Defending Market Economies and Democracy
Through the program curriculum, each Fellow will "graduate" having gained:
1. Inside-Out Leadership Development: A deeper understanding of their own leadership strengths and blind-spots as well as strategies for identifying developmental areas and implementing growth plans with the support of an executive coach.
2. Outside-In Leadership Development: Practical capacity to utilize advanced leadership frameworks such as Adaptive Leadership to diagnose and design actions to address leadership challenges with systemic impact through instruction, case work, and peer consulting methods.
3. Thought Leadership Development: Enhanced understanding and thought leadership around one or more global challenges through program meetings, master classes, and collaborations with Atlantic Council experts.


In order to graduate, each fellow must deliver the following outputs in addition to paying annual dues and attending required online and in-person activities.
1. Inside-Out Leadership Deliverable: Identify and commit to at least one leadership development practice that addresses a developmental opportunity for personal or professional growth
2. Outside-In Leadership Deliverable: Develop an adaptive leadership case identifying an issue where they are poised to make an impact through acts of leadership.
3. Thought Leadership Deliverable: Produce at least one thought-leadership output (i.e. an op-ed, interview, speaking engagement or event) in partnership with a Council expert or another fellow.
Millennium fellowship calendar
Activity
Time Frame
Application Window
Winter
Fellow Selection
Spring
Fellowship Orientation and Leadership Retreat (1 week, in-person) Initial inside-out and outside-in trainings as well as thought leadership master classes and debriefs on leadership assessments
Summer
Interim Work Period (approximately 8 hours of virtual convenings) Webinars and virtual peer-consulting and case work, individual coaching sessions, individual leadership practice
Summer-Fall
Study Tour (approximately 1-week, in-person expedition to the front lines of a global challenge)
Practical application of inside-out, outside-in, and thought leadership learnings on the road in the "real-world" context of global challenges.
Fall-Winter
Independent work on program deliverables and optional events/fellow gatherings around the world
Spring-Summer
Second Leadership Retreat in Washington, DC (1 week, in-person) Fellows reconvene, share learnings, receive feedback, graduate from core program, and meet incoming class.
Summer (end of first program year)
Fellowship benefits
Join: Join a global network of rising leaders and build life-long relationships through executive retreats, international study tours and networking events.
Meet: Meet world leaders and senior experts at flagship Atlantic Council events around the world.
Discover: Go behind the headlines with international study tours to the frontlines of global trends and learn from top experts through dynamic Master Classes and trainings.
Lead: Lead the debate with opportunities to speak, publish, and collaborate through the Atlantic Council platform
Join
The Millennium Fellowship is a community like no other, spanning over 80 countries and a wide range of professions from award winning artists to ministers of foreign affairs and finance to chief executives at fortune 500 companies. Through shared travel and learning experiences you will forge relationships that last a lifetime and join a global network of truly exceptional peers. Joining the program is a competitive process with well over 1,000 candidates for twenty spots each year. The Application opens every winter and includes several rounds of review involving a selection committee comprised of over thirty subject matter experts across the Atlantic Council. Each applicant is given thorough consideration by multiple reviewers. Once accepted, fellows must sign an offer letter committing to the program expectations and to pay their annual dues which vary by sector. More details about costs and application eligibility can be found in on our FAQ page. At this stage, dues waivers can be requested and may be granted on a case-by-case basis.


Meet
Fellows have unique opportunities to participate in high-level and exclusive global events organized by the Atlantic Council or select partners, such as NATO, which are held in different cities each year where they hear from and meet with experts and senior leaders. The events generally focus on one or two core themes—such as energy, security, foreign policy, democracy, or economic issues—allowing fellows to broaden their understanding of global trends and challenges that will shape the 21st century both within and outside of their main areas of expertise.
RECENT FLAGSHIP EVENTS
Concordia Summit, NY (September 2016, 2017, 2018, 2019)
One of the highest level gatherings on the annual conference calendar, Concordia convenes global leaders across a range of issues alongside the UN General Assembly in NY every September. As a close partner, Fellows are invited to participate and regularly feature as working-group and roundtable guests as well as panel speakers in Concordia's strategic dialogues. The NY-based summit also serves as an anchor point for informal fellow reunions and alumni events, as well as a kick-off to the Atlantic Council's annual Global Citizens Awards black-tie gala which takes place that week in NYC and is a popular amongst fellows and alumni.
Brussels NATO Summit (July 11-12, 2018)
On July 11-12, 2018, the world watched as heads of state, military leaders, and top diplomats gathered at the NATO Summit in Brussels, Belgium. The Atlantic Council, alongside a consortium of partners, organized a high-level gathering inside the security perimeter for the official heads of state event, offering Millennium Fellows unparalleled opportunities to directly engage participating Alliance leaders, share the stage with top experts, and connect with a broader community from across the Alliance. Fellows provided critical perspectives as featured speakers on the main stage and special guests.
Atlantic Council Global Energy Forum (2018, 2019, 2020)
The Atlantic Council Global Energy Forum in Abu Dhabi is the premier international gathering of government, industry, and thought leaders to set the global energy agenda for the year and anticipate and respond to the dramatic changes in the world of energy. Convened in partnership with the Ministry of Energy of the United Arab Emirates, ADNOC, and Mubadala, the forum precedes the World Future Energy Summit and Abu Dhabi Sustainability week.
Tipping Points: Climate Change and the Global Energy Transition (June 2017)
2017 Millennium Fellows met for the first time this summer in Washington, DC, joining 2015 and 2016 fellows for a week of programming anchored by the Council's Tipping Points conference. Climate Change is one of the greatest global challenges the Millennial generation will inherit, with far-reaching consequences that have the potential to impact almost every aspect of human life from national security to economic development to global migration. At the same time, advances in technology, the energy industry, scientific understanding, and public policy present not only potential solutions to climate change but also exciting visions for the future of how we live, work, and interact. Fellows featured prominently in every panel discussion, sharing the stage alongside senior leaders across the energy and climate domains.
Warsaw NATO Summit (July 2016)
Millennium Fellows traveled to Warsaw, Poland in July 2016 to meet senior leaders and shape the public debate around the 2016 NATO Summit, attended by more than fifty heads of state. Fellows shared the stage with senior leaders and delivered TED Talks-style presentations on the nexus of security, business, technology, and migration at the Atlantic Council's Security Beyond Defense conference, chaired by former US Secretary of State Madeleine Albright, former Swedish Prime Minister Carl Bildt, and Polish-American Freedom Foundation President Jerzy Koźmiński. After the conference, fellows joined experts from around the world at a forum inside the NATO Summit venue on the future of the Alliance and security challenges. The trip closed with a private leadership retreat for fellows.


Discover
Throughout the program, fellows have unique opportunities to deepen their substantive knowledge and hone leadership skills. During the first year of the program, Millennium Fellows participate in a study tour that takes them behind and beyond the headlines to see transitions and trends in action in a key region of the world. Through core programming and other events, fellows also have opportunities to learn directly from leading experts in a variety of fields—such as communications, negotiations, film, and demography—through Master Class sessions.
RECENT STUDY TOURS
Colombia (July, 2019)
Exploring the tension between peace and justice shortly after the historic FARC deal, Fellows visited the cities and jungles of Colombia with stops in Bogota, Medellin, San Carlos, and Guatape, meeting with 12 elected officials and cabinet members including both current President Duque and historic figure, former President Uribe. Beyond this, fellows met with former ELN, paramilitary, and guerilla fighters to understand their perspectives. Fellows also explored the dynamics of the Venezuela refugee crisis which was unfolding rapidly alongside their tour, meeting with dissident leaders in exile in Bogota. This trip included an immersive leadership retreat with UN and US Peace Negotiators who participated in the historic deal as well as participation in the Concordia America's Summit which took place concurrently with the trip in Bogota.
Aegean Study Tour (July, 2018)
Fellows traveled to Turkey and Greece, the front lines of the largest humanitarian crisis to sweep the globe since the end of WWII, to explore the migrant crisis and its layered implications for international cooperation and security. Specifically, the tour examined the complex dynamics linking the situation on the ground to the international community's response and offered a window into the perspectives of government officials, business leaders, NGOs, and the refugees themselves through a range of hands-on site visits and meetings with key stakeholders including to camps in both Turkey and Greece, as well as a ride-along with Turkish Coast Guard on demonstration of Aegean sea rescue operations.
West Virginia Study Tour (June 2017)
Fellows traveled to Pittsburgh, Pennsylvania, and Morgantown, West Virginia, to explore the relationship between the energy sector, climate policy, and the 2016 US election. In meetings with local experts in energy and sustainable development, business leaders, academics, and individuals most directly impacted by the changing energy landscape and national environmental policy, fellows examined the relationship between the energy sector and voting patterns, partisanship in industrial communities, and the role of traditional energy sources in the age of renewables.
Sarajevo Study Tour (July 2016)
Twenty-five years after conflict broke out in the former Yugoslavia, fellows traveled to Sarajevo, Bosnia to explore lessons from the conflict and learn about the current security, economic, and political situations in Bosnia and the Western Balkans. On the eve of the NATO Summit, fellows looked at the case study of Operation Deliberate Force, NATO's first combat operation launched after the Srebrenica massacre. Meeting with members of parliament, artists and journalists who lived through and covered the war, senior international officials, historians, activists, and local entrepreneurs, fellows examined the causes that led to war, the role of the international community in the conflict and peace process, and the challenges to "winning the peace" after fighting ended.
Kyiv Study Tour (November 2015)
Fellows traveled to Kyiv, Ukraine for the two-year anniversary of the Euromaidan protests, meeting with the civic society activists who launched the revolution of dignity and lead calls for transformational change, defense officials confronting Russia's war in Ukraine's east, young entrepreneurs seeking to fuel Ukraine's economy, and top government executives overseeing unprecedented reforms, including Finance Minister Natalie Jaresko, Trade and Development Minister Aivaras Abromavičius, and Parliament Foreign Affairs Committee Head Hanna Hopko.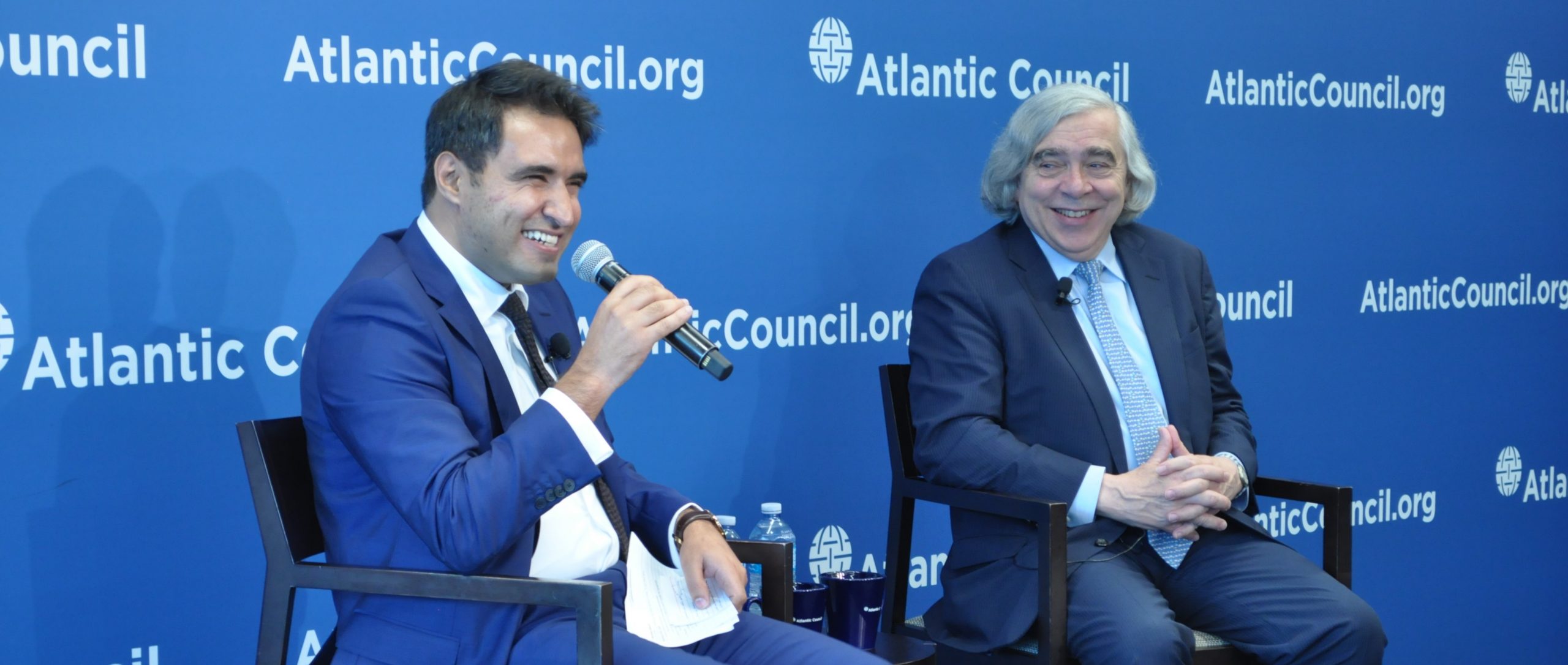 EXAMPLES OF RECENT MASTER CLASSES AND TRAININGS
Thought Leadership Series on Global Challenges
A staple of the Millennium Leadership Program's curriculum, this series of master classes features Council experts alongside distinguished leaders such as former Secretary of State Madeleine Albright and former National Security Advisors Stephen Hadley and Gen. Jim Jones, among others addressing the six defining challenges that drive the Council's work such navigating the return of great power competition, revitalizing the rules-based global system and defending democracy.
Adaptive Leadership
A key component of our "inside-out" leadership development curriculum, MLP collaborates with a top Adaptive Leadership firm to deliver comprehensive instruction and practical training of the adaptive leadership and immunity to change frameworks, including a peer-consultation process, several hours of training, and individualized coaching support from adaptive leadership practitioners.
Inside-Out Leadership and Individual Leadership Style
Delivered by a top, global executive search and leadership advisory firm, this session is a version of the advanced training offered to global C-suite executives customized for fellows. It includes administering and debriefing fellows on their individual leadership style assessments, covering the foundations of executive presence and cognitive science as it relates to leadership, and providing a starting point for their individual leadership development plans and coaching engagements.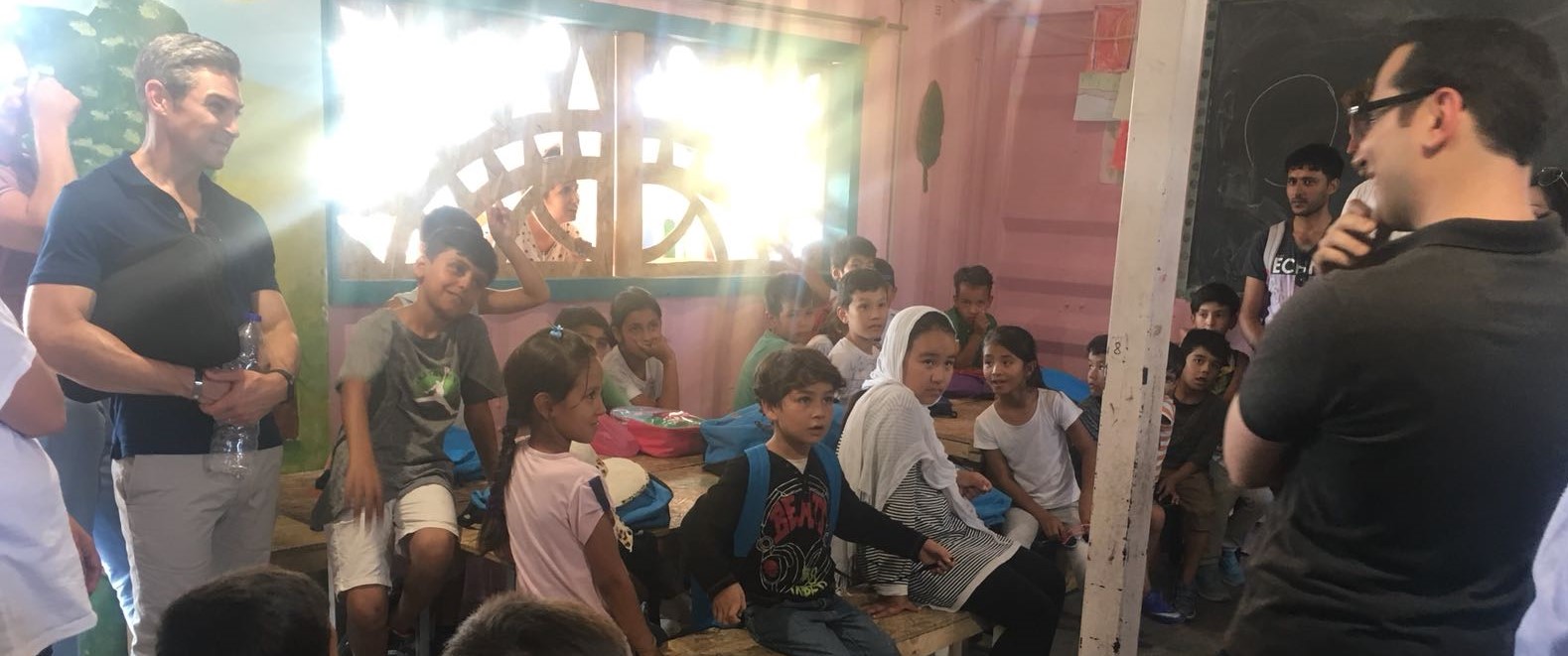 Decision Making
Led by a Millennium Fellow alumnus and PhD from the Good Judgement Lab with a focus on decision-making, this session explores the many types of biases that influence our decisions and offers practical tools to help leaders hone their "cognitive balancing" to make better choices.
Storytelling with Impact: Behind the Scenes
Academy Award®-winning documentary producer and director Gerardine Wurzburg and National Geographic filmmaker Jennifer Shoemaker take fellows behind the camera to share lessons and experiences in using film to tell a story and inspire support for a cause.
Communications Strategies for Compelling People
Is it better to be feared or loved? KNP Communications trainers Matthew Kohut and Christian Dorsey explore the theme raised by Machiavelli through an interactive workshop that helps fellows hone their ability to connect with an audience and inspire confidence through projecting the two most important characteristics—strength and warmth.
How to Detect Deception
We encounter lies between 10-200 times a day, some harmless and some costly. Bestselling author and leading expert on lie-detection Pamela Meyer arms fellows with tools for negotiating, selling, protecting, and interviewing in a world that faces an epidemic of deception.
How Millennials Are Changing the World: Global Demographic Trends
What separates Millennials from past generations and how are they shaping their world? Neil Howe, the acclaimed historian, demographer, and economist who coined the term "Millennial Generation," presents the data and talks with fellows about how this generation is interacting with others to impact society and business.
Negotiation
Led by Millennium Fellow alumnus, Harvard Negotiation Project expert, and former US Department of State negotiator, this session explores key principles of negation including game theory and bargaining and features an interactive multi-party negotiation simulation based on the popular "oil-pricing" game.

Lead
The Millennium Fellowship provides a platform for fellows to lead the debate on key global issues, through opportunities to speak, publish, and collaborate.
Speak
The Atlantic Council features Millennium Fellows as speakers at flagship events and programming throughout the year. Fellows have led, moderated, and spoken on panels at the Council's Global Strategy Forum, Istanbul Energy and Economic Summit, and NATO Future Leaders Summit, among other events, joining world leaders, CEOs, and senior experts on stage.
Publish
Fellows have opportunities to submit posts to the Council's premier New Atlanticist blog, along with the Council's other issue- and region-focused blogs (note: Council editors retain final approval of what is published). In addition, the Council works with fellows to support media interviews and publishing opportunities in international media outlets and highlight fellow-arranged media appearances.
Collaborate
The fellowship serves as an open door to the Atlantic Council's community, with opportunities to collaborate with staff and experts at the Council's ten regional and thematic centers, and seeks to foster organic collaboration and partnerships among fellows throughout the program and beyond. In both cases, we hope the fellowship begins life-long relationships with the Atlantic Council and with peers from around the world that will yield long-term impact.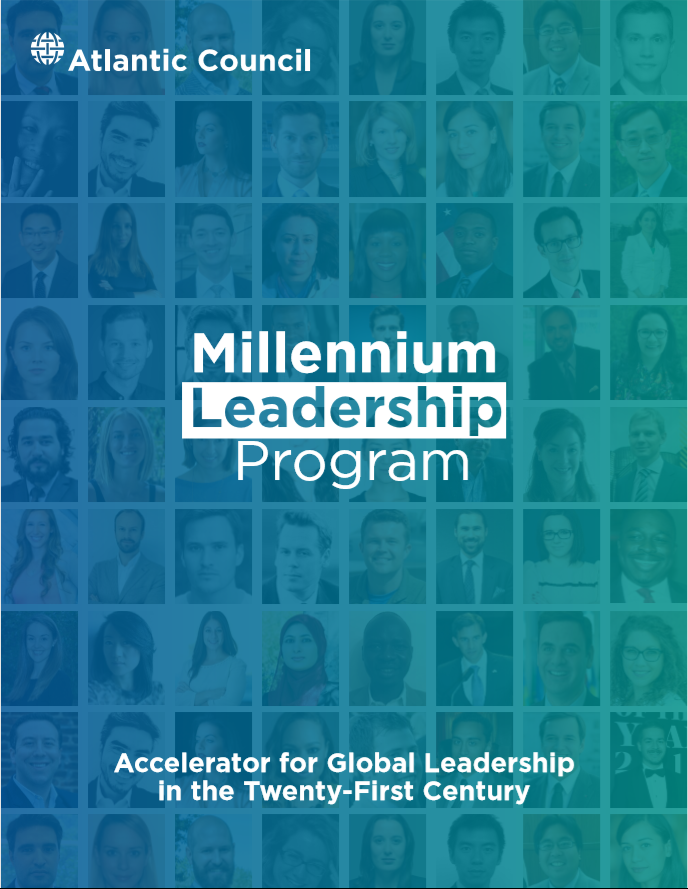 A leadership accelerator for the 21st century
Learn more about the program activities, fellows, and application process.
Our team
Leadership