Eastern Mediterranean Developments
On November 29th, Turkey and the Libyan government signed an agreement establishing maritime boundaries between the two countries in the Eastern Mediterranean Sea. The move was criticized by other regional actors including Greece and Egypt and increases tensions over longstanding regional maritime disputes. Disputes have intensified in recent years as international actors seek to explore and exploit the region's natural gas resources.
For more on the Atlantic Council IN TURKEY's previous work on the East Med, check out the links below.

Tue, Jul 2, 2019
On May 23, 2019, the Atlantic Council IN TURKEY, in cooperation with Turkish Policy Quarterly (TPQ) held an event, hosted by the Turkish Industry & Business Association (TÜSİAD), on Turkey's Energy Nexus which focused on Turkey's energy sector and energy relations.
Event Recap by Atlantic Council IN TURKEY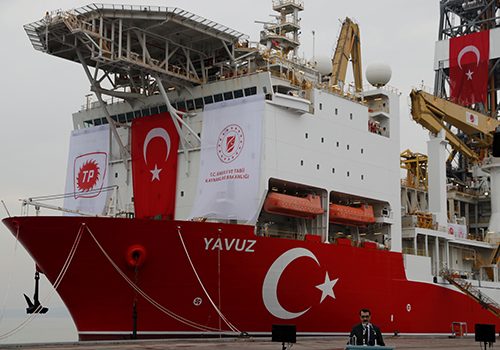 Wed, Dec 19, 2018
As the fastest growing energy market in the OECD over the past decade and a country dependent on imports for almost all of its hydrocarbon demand, Turkey's energy sector carries regional implications. Securing a reliable and affordable source of energy, through diversification and increased domestic production, has formed the cornerstone of Turkey's energy policy.
Report by Atlantic Council IN TURKEY
Migration
The largest refugee hosting country in the world, Turkey hosts over 3.5 million Syrian refugees as a result of the war in Syria. According to the Turkish government, Turkey has spent upwards of $40 billion in humanitarian relief for refugees. At the same time, Turkey has complained that the international community has provided little support and avoided burden sharing. The 6 billion euro allocated by the EU is provided on a project-basis to international organizations working in Turkey.
For more on the Atlantic Council IN TURKEY's previous work on migration, check out the links below.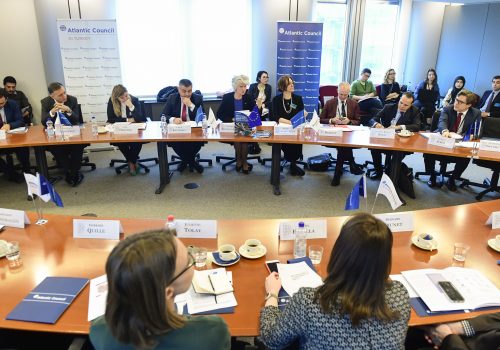 Wed, May 15, 2019
After more than a million Syrian refugees reached Europe primarily via the Turkey–Greece sea route and dispersed throughout the continent in 2015, Turkey and the European Union (EU) began a close cooperation to stem the influx of refugees and signed the EU–Turkey statement on March 18, 2016.
Event Recap by Atlantic Council IN TURKEY

Wed, Oct 17, 2018
"The refugee crisis has totally been invented", said Laura Batalla. As the co-author of the report entitled "Toward Long-Term Solidarity with Syrian Refugees? Turkey's Policy Response and Challenges", published by the Atlantic Council IN TURKEY (AC), Batalla emphasized the misperception among Europeans about Syrian refugees in her speech during the presentation of the report in […]
Event Recap by Verda Özer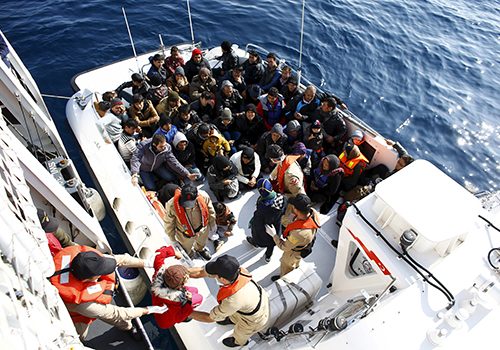 Thu, Sep 20, 2018
Open door, camps and temporary protection have been at the core of Turkey's approach. But an uninterrupted inflow of refugees, as well as a complicated foreign and domestic political environment, has put some limitations on Turkey's welcome.
Report by Laura Batalla & Juliette Tolay
Africa
In the past 15 years, Turkey has pursued a robust of policy of expanding diplomatic and economic relations with Africa. Over that period, Turkey's bilateral trade with the African continent has increased nearly five fold to $23.8 billion while Turkey has established embassies in 43 African countries.
For more on the Atlantic Council IN TURKEY's previous work on Africa, check out the links below.

Fri, Sep 7, 2018
On September 6, 2018 the Atlantic Council IN TURKEY, in cooperation with the Atlantic Council's Africa Center and the Foreign Economic Relations Board of Turkey (DEIK), hosted a half-day conference in Istanbul titled Turkey's investment Opportunities in Africa, to explore business opportunities on the African continent. Turkey's interest and engagement in Africa has grown significantly […]
Event Recap by Grady Wilson

Mon, Mar 26, 2018
A high-level Turkish government and business delegation headed by President Recep Tayyip Erdoğan recently returned from Africa after visiting Algeria, Mauritania, Senegal and Mali. This trip is the continuation of a series of visits and initiatives undertaken by Turkey as part of its official policy of "Opening to Africa" which began in 2005. As Turkey's […]
Event Recap by Pınar Dost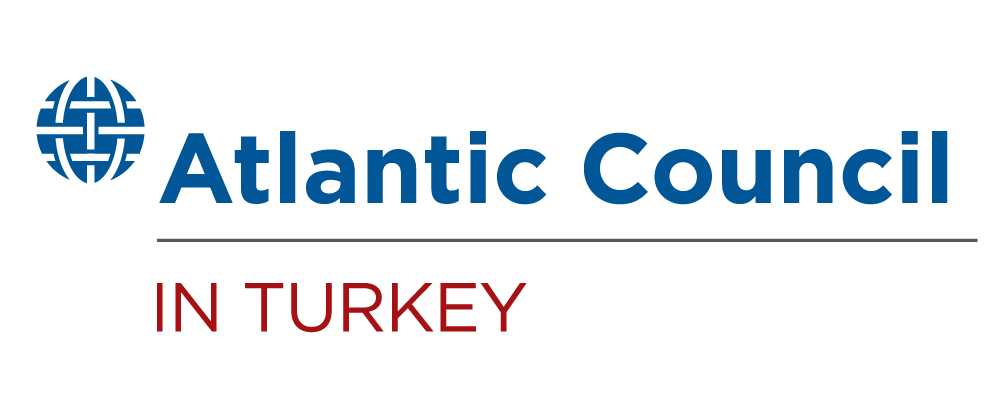 The Atlantic Council in Turkey promotes dialogue through research and programming addressing critical issues around energy, economics, migration, and security.