As the global community continues to grapple with the coronavirus (COVID-19), the Atlantic Council is open for business. Our business, meetings, and events, however, are occurring virtually. For more information, please read an update from our President and CEO.
Under the Biden administration, the United States is making climate action a top priority. While the Trump administration failed to properly drive United States' environmental policy towards reducing greenhouse gas emissions and the use of fossil fuels such as coal and oil, the Biden administration is set for unprecedented action on climate issues, even going as far as to pledge commitment to working with China to fight climate change and to help developing nations finance their efforts to lower their carbon footprints.
Climate resilience and the mitigation of climate related emergencies are integral to the sustainability of security and economic development in both South Asia and Africa, and thus it is critical that the concerns of these vulnerable regions are heard.
Join the Atlantic Council's South Asia Center, Africa Center, and Global Energy Center on Wednesday, April 28 at 9:00 AM US ET / 6:30 PM IST for a panel discussion on the Leaders Climate Summit's highlights and key themes contextualized through the lens of South Asian and African policy.
This discussion is part of the 'Raising Ambitions' series. To learn more about this series, click here.
Featuring
Jairam Ramesh
Former chief negotiator for India, Copenhagen Climate Change Summit;
Former cabinet minister for rural development, Government of India;
Present member of parliament (Rajya Sabha)
Dr. Syed Mohammed Ali
Nonresident scholar, Middle East Institute;
Adjunct Professor, Johns Hopkins University
Ms. Ayaan Adam
Senior Director and CEO, AFC Capital;
Former Director of the Private Sector Facility, Green Climate Fund
Opening and concluding remarks by
Irfan Nooruddin
Director, Atlantic Council's South Asia Center
Moderated by
Aubrey Hruby
Nonresident senior fellow, Atlantic Council's Africa Center
Related content

Mon, May 10, 2021
It is a good start that President Biden's Leaders Summit on Climate invited three South Asian nations and five African countries to present their perspectives to the world; however, Biden's efforts were not adequate. Western world leaders need to pay special attention to what South Asian and African experts have to say. This moment in history provides a critical opportunity for enlightened policymaking that could enable African and South Asian nations to be a force for clean, green, and sustainable economic growth and industrialization; a failure to seize this moment by excluding their voices will undermine global climate action and lead to a ruinous future for over half the world's population.
Event Recap by Damola Aluko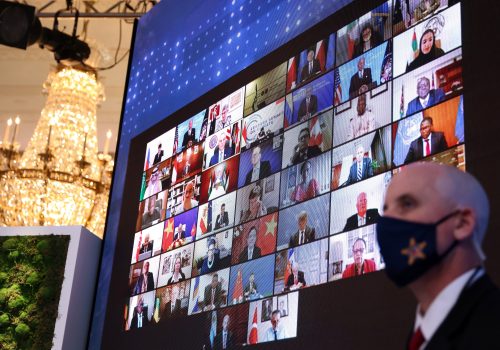 Fri, Apr 23, 2021
When Congolese President Félix Tshisekedi spoke at the virtual Leaders Summit on Climate this week, he had the force of the continent behind him. And his message was that developed countries must do more. As the summit comes to a close, the world still has so much to learn from Africa about how to tackle the climate crisis—if the world would only listen.
AfricaSource by Rama Yade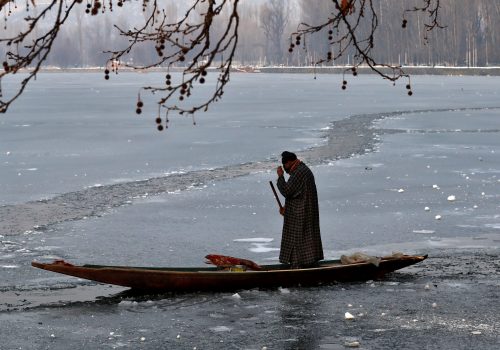 Thu, Mar 4, 2021
The brief period of clean air during India's lockdown offered a glimpse of what can be gained by building a cleaner, more sustainable Indian economy. To explore how that can materialize, this piece will first examine the opposing ecological and economic impacts of India's lockdown, and then pose policy recommendations that balance sustainability and economic growth.
SouthAsiaSource by Shashank Jejurikar