New report
Featured commentary & analysis
Working with a wide-ranging community of experts and stakeholders, the European Energy Security project provides timely commentary and analysis on the geopolitical, sustainability, and economic implications of transatlantic energy security developments.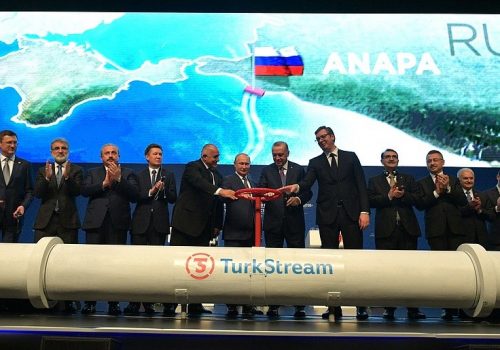 Wed, Feb 19, 2020
Flying largely under the radar, progress on the TurkStream pipeline has been met with little attention. This is quite unjust, as the project is a key piece of Gazprom's future supply strategy.
EnergySource by Martin Jirušek

Mon, Feb 10, 2020
Discussions on energy and geopolitics over the last ten years have often focused on the need for energy security. Now, another challenge—climate security—is emerging and it must be urgently addressed.
EnergySource by Friedbert Pflüger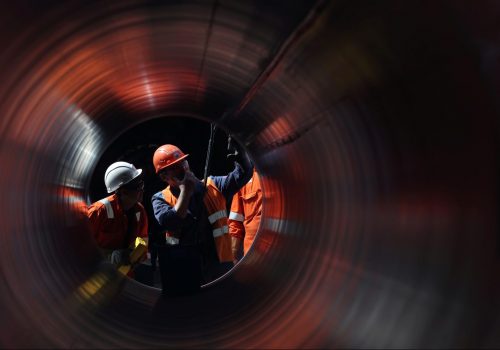 Fri, Dec 6, 2019
Some Nord Stream 2 proponents invoke the Ostpolitik of the late Cold War, which involved West German cooperation with Moscow on Russian energy exports to Western Europe. But this time around, Europe does not need additional Russian gas volumes and its position is in opposition to the views of most of Eastern Europe. From this perspective, Nord Stream 2 is flawed Ostpolitik.
EnergySource by Dr. Benjamin L. Schmitt
Featured in-depth research & reports
Leveraging its broad network of experts, the European Energy Security project produces in-depth research and reports to help governments, industry, and civil society navigate energy security threats and optimize opportunities for transatlantic cooperation.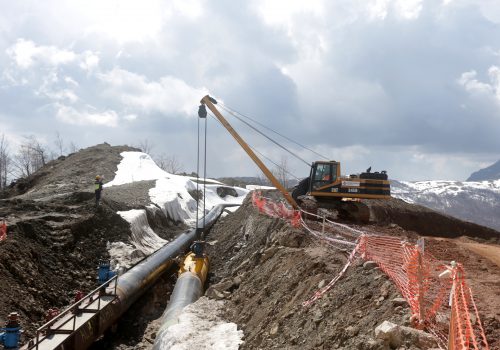 Mon, Jun 24, 2019
Transatlantic cooperation with a focus on energy security will be essential to addressing global challenges and should be prioritized by US and EU leadership, since energy security translates into national, political, and economic security on both sides of the Atlantic.
Issue Brief by Richard L. Morningstar, András Simonyi, Olga Khakova, and Irina Markina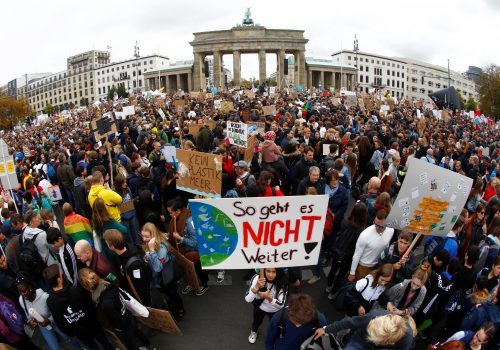 Thu, Jan 9, 2020
The European Union's efforts to achieve a carbon-neutral economy present a unique and timely opportunity to strengthen European energy security. What is the EU currently doing to meet its decarbonization goals, address the role of natural gas in Europe's low-carbon future, and explain the potential for new gas sources, alternative gas routes, and clean energy technologies to reduce carbon emissions? And how can this be done while simultaneously increasing European energy security and opportunities for transatlantic cooperation?
Issue Brief by Richard L. Morningstar, András Simonyi, Olga Khakova, Irina Markina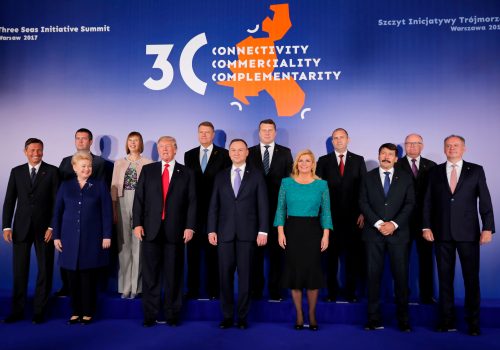 Mon, Sep 17, 2018
These projects, the BRUA pipeline, the Trans Adriatic pipeline, the Ionian Adriatic Pipeline, the Krk Island FSRU project, and gasification efforts in Southeast Europe, and broader support and financing for such projects is crucial, but there are also challenges in terms of which projects receive priority and how they might complement or compete with one another.
Report by John M. Roberts
Experts
Spotlight: 2020 Global Energy Forum in Abu Dhabi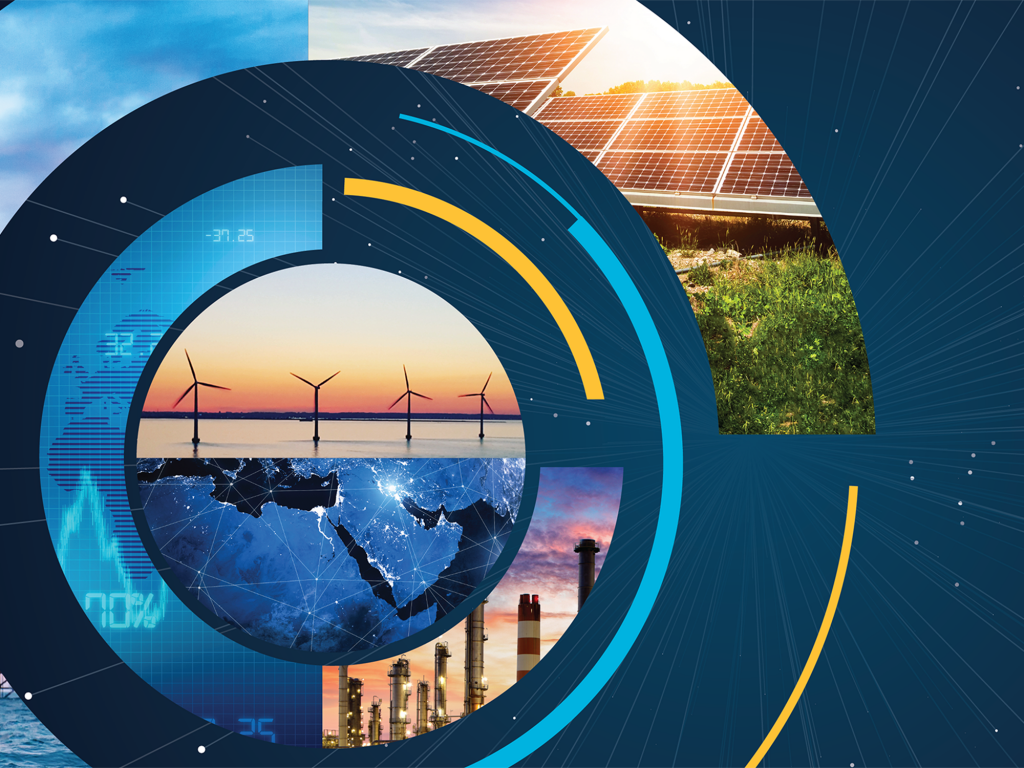 Abu Dhabi | January 10 – 12, 2020
Held Under the Patronage of His Highness Sheikh Mohammed Bin Zayed Al Nahyan, Crown Prince of Abu Dhabi and Deputy Supreme Commander of the United Arab Emirates (UAE) Armed Forces.
The Atlantic Council Global Energy Forum in Abu Dhabi is the premier international gathering of government, industry, and thought leaders to set the global energy agenda for the year and anticipate and respond to the dramatic changes in the world of energy. Convened in partnership with the Ministry of Energy of the United Arab Emirates, ADNOC, and Mubadala, the forum is part of Abu Dhabi Sustainability Week.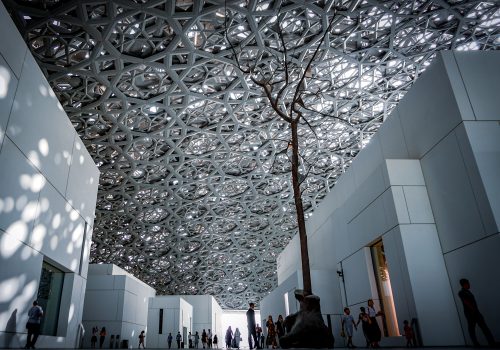 Thu, Jan 9, 2020
The Middle East and North Africa (MENA) region is projected to experience significant demographic growth by 2050, growth which will have to be met with commensurate economic expansion and job opportunities, or the region will risk an increase in political instability. To meet this challenge, countries in the region must diversify their economies beyond the energy sector and expand their energy sector beyond hydrocarbons. What are the key trends that MENA countries will have to contend with, what is already being done, and what further steps should be taken?
Read More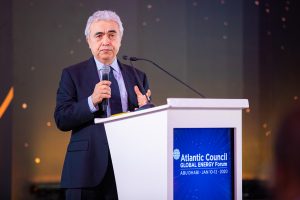 Sat, Jan 11, 2020
A widening gap between perceptions and reality of the global energy markets could increase volatility as governments, policy makers, and industries struggle to tackle climate change, according to Fatih Birol, the executive director of the International Energy Agency.
New Atlanticist by Adal Mirza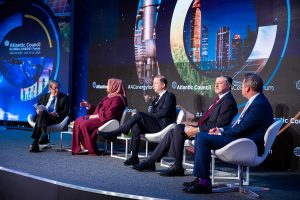 Sun, Jan 12, 2020
"There are some who believe that gas should play no role in the global energy mix," Ambassador Richard Morningstar, founding chairman of the Atlantic Council's Global Energy Center, said at the introduction of a panel on the future of gas at the Atlantic Council's Global Energy Forum hosted in Abu Dhabi, United Arab Emirates on January 12, 2020. At the other end of the spectrum, he added, some have "called gas a destination fuel that provides a clean baseload energy needed for the developed world to grow."
New Atlanticist by David A. Wemer
Subscribe to the Global Energy Center newsletter