Highlight
Featured commentary & analysis
Working with a wide-ranging community of experts and stakeholders, the European Energy Security project provides timely commentary and analysis on the geopolitical, sustainability, and economic implications of transatlantic energy security developments.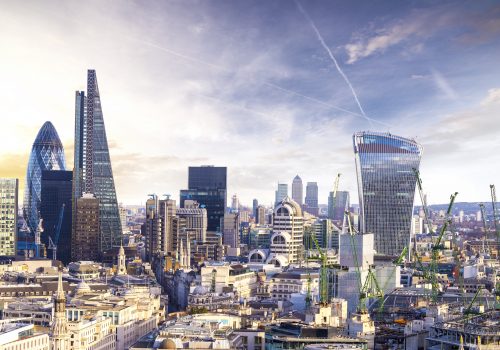 Thu, Mar 11, 2021
Supporters of Brexit suggest that making London a "world leader" in green finance could compensate for the City's post-Brexit losses. Green financial leadership could boost Britain's domestic industry and transform its foreign policy. But competitive advantages for its financial sector may not materialize.
EnergySource by Paddy Ryan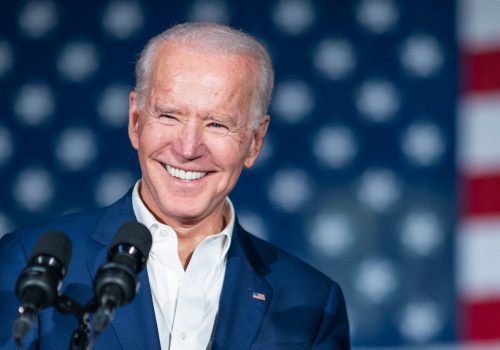 Wed, Feb 10, 2021
The US return to the Paris Agreement and the appointment of John Kerry as the new US Special Presidential Envoy for Climate indicate a new paradigm: international energy and climate cooperation is back on the agenda. While there may be challenges to achieving broader goals, hopes are up for a transatlantic New Energy Deal between the United States and the EU in light of new policy substance with ambitious climate targets, and a new tone.
EnergySource by Friedbert Pflüger

Tue, Feb 2, 2021
From the time it was first proposed in 2011, the Nord Stream 2 gas pipeline has divided the United States and the project's European supporters, principally Germany. Nord Stream 2 is not simply a US-Europe issue or a US-Germany issue, however. Many in Europe, including Central and Eastern European countries, the European Parliament, and those […]
EnergySource by Daniel Fried, Richard L. Morningstar, Daniel D. Stein
Featured in-depth research & reports
Leveraging its broad network of experts, the European Energy Security project produces in-depth research and reports to help governments, industry, and civil society navigate energy security threats and optimize opportunities for transatlantic cooperation.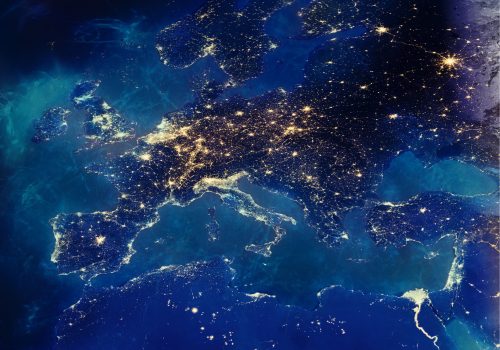 Tue, May 26, 2020
Transatlantic cooperation is essential to European energy security, which is and should remain a key national security priority for the United States. European energy security is crucial for the maintenance of a strong European economy and for European political stability, both of which are in the best interests of the United States. This report recommends that the United States and the EU focus their energy cooperation in several areas that will benefit the EU's efforts to meet climate targets and that, at the same time, will also bolster energy security.
Report by Richard L. Morningstar, András Simonyi, Olga Khakova, Jennifer T. Gordon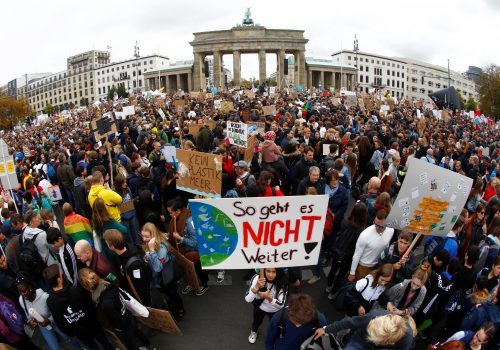 Thu, Jan 9, 2020
The European Union's efforts to achieve a carbon-neutral economy present a unique and timely opportunity to strengthen European energy security. What is the EU currently doing to meet its decarbonization goals, address the role of natural gas in Europe's low-carbon future, and explain the potential for new gas sources, alternative gas routes, and clean energy technologies to reduce carbon emissions? And how can this be done while simultaneously increasing European energy security and opportunities for transatlantic cooperation?
Issue Brief by Richard L. Morningstar, András Simonyi, Olga Khakova, Irina Markina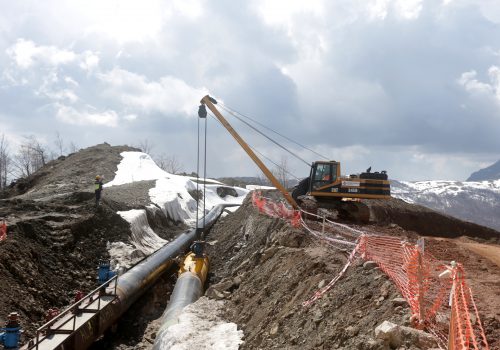 Mon, Jun 24, 2019
Transatlantic cooperation with a focus on energy security will be essential to addressing global challenges and should be prioritized by US and EU leadership, since energy security translates into national, political, and economic security on both sides of the Atlantic.
Issue Brief by Richard L. Morningstar, András Simonyi, Olga Khakova, and Irina Markina
Experts
Subscribe to DirectCurrent
Sign up for the Global Energy Center newsletter to stay up to date on the program's work.