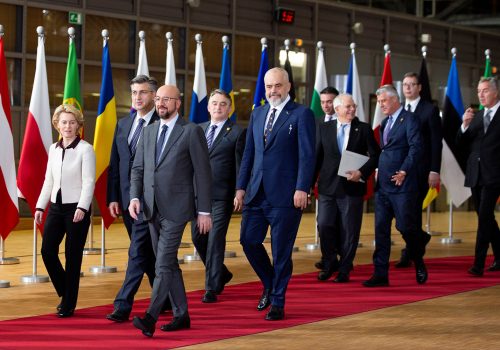 Thu, Apr 2, 2020
To demonstrate their readiness to fulfill the responsibilities associated with full-fledged membership in the world's largest common market, the countries of the region launched the Western Balkans Four Freedoms Initiative to bring down barriers to intra-regional trade, travel, and labor movement. While not identical to Roosevelt's plans, this project seeks to ensure the same outcome of peace and prosperity through liberty, opportunity, and growth.
New Atlanticist by Marko Čadež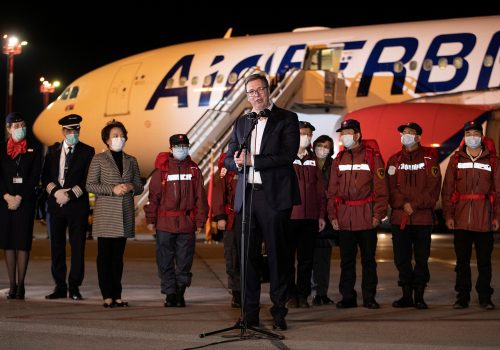 Fri, Apr 3, 2020
COVID-19 overshadowed two major developments in the region: the EU decision to open membership talks with North Macedonia and Albania, as well as North Macedonia's formal accession to NATO on March 27. In normal circumstances, this would have been huge news. Yet now the pandemic leaves little bandwidth for other matters, even in the Western Balkans.
New Atlanticist by Dimitar Bechev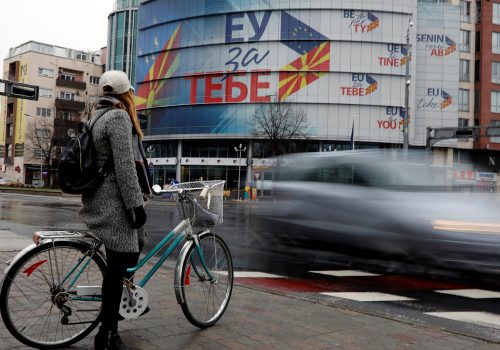 Thu, Mar 26, 2020
"The decision by the EU foreign ministers to open accession talks with North Macedonia and Albania comes at a time when Europe is battling a major public health crisis and is bracing for its economic aftershocks," Dimitar Bechev says. "Keeping enlargement alive speaks volumes about the union's ability to muddle through."
New Atlanticist by Jörn Fleck