July 1 marks ten years since Croatia joined the European Union (EU)—and no country has done so since. It's the longest duration without a new member for the EU and its predecessor institutions going back to 1973. Below, the Europe Center's Frances Burwell explains the current complex political debate within the EU over enlargement, then eleven experts share their insights on potential new members—official candidates as well as a couple wild cards.
Hard lessons about EU enlargement
During the ten years since the last enlargement of the EU, some hard lessons have emerged for the existing twenty-seven member states. Contrary to expectations, these lessons have little to do with the reform of EU institutions and processes. Instead, they are rooted in political vulnerabilities in both "old" Europe and "new" Europe. Above all, the existing member states fear the emergence of new members—and especially a large new member, such as Ukraine—with serious rule-of-law failings, à la Poland or Hungary.
When the EU decided to grant Ukraine and Moldova candidacy status in June 2022, it was a political decision motivated by the desire to show unity in the face of Russian aggression. Neither country would have qualified for candidacy status under normal circumstances, nor would the existing member states have been willing to make such an exception. But both countries have worked hard, and the question now is when to open negotiations on specific regulations. Prospective members from the Balkans present a more mixed picture, with some governments making progress and others even seeming unconvinced of the value of membership. As the EU enlargement debate begins to heat up, keep in mind four key lessons:
The institutions can adapt. Every enlargement round has been accompanied by calls for institutional reform and treaty change. No way, it was said, can the EU operate at fifteen, at twenty-five, or twenty-seven. Yet, the EU institutions continue to function. Indeed, during the COVID-19 pandemic and in response to the invasion of Ukraine, the EU has made more difficult decisions more quickly than at any time in its history.
The accession process offers too many opportunities for existing members to settle historical scores with potential members, slowing the process. Too often, this is due to niche historical grievances exploited by member state politicians; see Bulgaria's efforts to slow down the accession of North Macedonia or Spain's failure to countenance Kosovo's bid.
Rigorous benchmarking of regulations does not prevent democratic backsliding. The twelve mostly postcommunist states admitted in 2004 and 2007 had to meet much higher standards of regulatory cohesion than earlier entrants. Yet today, members of the class of 2004 Poland and Hungary face charges that they have strayed from basic EU values on the rule of law, especially regarding the judiciary and media. Other member states have also had questions raised about the state of their democracies.
The biggest lesson of them all is that politics is the key element in the accession process. What will be the reaction of the radical left and extreme right that has become such a factor in EU domestic politics? Will ratification of each accession by existing members be too high of a hurdle? Ukraine and Moldova have benefited from politics so far, but as the accession process moves forward and membership seems closer, the politics—especially among the current member states—will only get harder.
—Frances Burwell is a distinguished fellow at the Atlantic Council's Europe Center.
---
Click to learn more about leading candidates and wild cards
---
Albania: Strong momentum to overcome rule-of-law concerns
Albania was granted EU candidate status in June 2014. The EU grouped Albania's accession bid with North Macedonia's (which was stalled due to a dispute with Greece over naming issues), and it wasn't until July 2022 that Albania had its first intergovernmental conference with the EU to actually launch negotiations officially.
Albania's greatest progress toward accession thus far has been its substantial judicial reform, which is unprecedented in its ambition in the Western Balkans. The reform, which implemented serious vetting of the judiciary, led to the dismissal of more than 60 percent of judges and prosecutors across the country who were found to have criminal ties, concealed wealth, or otherwise unprofessional behavior.
Despite this initiative, Albania still has a long way to go on rule-of-law reform to meet EU standards. With so many judges and prosecutors dismissed, there is a serious shortage of officials available to deal with continued criminal cases. And while the reform is strong on paper, international assessments find Albania to still suffer from significant corruption (even compared to other Western Balkans countries) and needs to strengthen its record on indictments in high-level corruption cases, prioritize anti-money laundering initiatives, and increase transparency in consolidating property rights.
But Albania has the drive to continue with these reforms: EU membership remains incredibly popular and is supported by nearly 96 percent of Albanians according to a 2022 Euronews Albania poll. The same poll showed that more than 35 percent of Albanians think the country will join the EU by 2027. Albanian Prime Minister Edi Rama has consistently expressed his willingness to keep the country on track to meet EU reforms and he has been transparent in his appeal for pre-accession EU funds to enable the country to meet EU benchmarks. Within the region, he's an ardent supporter of regional cooperation opportunities such as the Berlin Process and Open Balkan Initiative that would allow for the movement of people and trade throughout the region as a good exercise to prepare for future EU membership.
Although Albania had a late start in the EU accession process, its substantial judicial reforms, clear messaging from its leader on the value of EU membership, and overwhelming popular support for the effort have given it unique momentum within the region to continue on its path toward joining the bloc.
—Lisa Homel is an assistant director of the Atlantic Council's Europe Center.
---
Bosnia and Herzegovina: Bumpy accession progress leaves an opening for Russia and China
Twenty years ago, Bosnia and Herzegovina (BiH) was promised EU membership at the Thessaloniki Summit. The Stabilisation and Association Agreement (SAA) with the EU entered into force in June 2015, and BiH applied for membership in February 2016. Candidate status was granted six years later, in December 2022, as result of a new geopolitical situation in Europe, propping up the EU's renewed engagement with the Western Balkans as vital for European security.
The long and bumpy EU integration process, lack of sustainable reforms in the country, dysfunction in the government, ethnic divisions, weak economic development, and systemic corruption of ethno-political elites controlling institutions have increased apathy and skepticism in BiH. EU membership is supported by half of the population, but when it comes to expectations of citizens, 35 percent believe that the country will never join the EU. The risk of competing visions for the future of the country is increasing, and the EU's strategic competitors, Russia and China, are gaining more space. Young people have opted for the easier way to join the EU, through massive emigration into Western Europe. Migration and brain drain have become new security challenges, as BiH is among the countries that have lost the largest share of their population since the early 1990s (33 percent).
The new government in BiH has prioritized EU integration, and the main focus should be on implementing the fourteen priorities of the European Commission, dealing mostly with the functionality of the government focusing on the rule of law and judiciary reform and by creating a clear division of competencies between different levels of government. To be successful, the EU's higher focus on fundamentals and stricter conditionality and accountability should be paired with earlier access to structural funds to promote socioeconomic convergence and a gradual phasing-in of candidate countries in various sectors of the EU market.
—Valbona Zeneli is a nonresident senior fellow at the Atlantic Council's Europe Center.
---
Georgia: Backsliding and Russian influence put the EU in a bind
In June 2022, the European Commission decided not to grant Georgia candidate status, unlike Moldova and Ukraine. Instead, the Commission granted it a "European perspective" and provided twelve recommendations for issues that the country must tackle first. Despite widespread agreement in the West that the government has been backsliding in key indicators such as independence of the judiciary and state institutions, the Commission's June 2022 decision was questionable because Georgia has completed far more of the legislative and technical requirements for candidate status than Ukraine or Moldova and has a vibrant, if tenuous, democratic system. In a March 2023 International Republican Institute poll, 89 percent of the Georgian population said it supports the country joining the EU. Widespread public protests erupted that month when the government attempted to introduce a foreign agent law, modeled on a similar Russian law, that was undemocratic and in direct conflict with the Commission's recommendations. The government withdrew the bill in response.
The EU now finds itself in a bind, as the Georgian government has not implemented many reforms addressing the most serious problems and its commitment to this Western course is somewhere between fickle and self-sabotaging. The EU is in a position where if it grants candidate status now, it risks rewarding a government that is backsliding in terms of democratic reform. Conversely, if it refuses to give candidate status, it risks consigning Georgia to a bureaucratic gray zone where it could find itself increasingly unable or unwilling to counter Russian influence. However, so far, the country remains an imperfect but spirited and pluralistic democracy with a population deeply committed to a European future.
—Laura Linderman is a nonresident senior fellow with the Atlantic Council's Eurasia Center.
---
Kosovo: Progress is stalled as the Serbia standoff continues
Kosovo signed a Stabilisation and Association Agreement with the EU in 2015 and submitted its application for candidate status in 2022. Although 85 percent of Kosovars want to join the EU, Kosovo faces the unique obstacle of not being able to advance further in EU accession because five EU member states do not recognize its independence (Cyprus, Greece, Romania, Slovakia, and Spain). A key precondition set by the EU for Kosovo to move forward has been the conclusion of the normalization agreement with Serbia, which has effectively stalled since 2015. A recent European proposal on normalization agreed to in principle by both sides is also on the brink of failure due to tensions in Kosovo's Serbian-majority north.
The deterioration in the security situation and Kosovo's stagnant EU accession process undermines the country's recent progress in democratic reforms and in tackling corruption. The lack of clear EU prospects for Kosovo and the Western Balkans in general—especially many years of delays in approving visa liberalization for Kosovo (it comes into force in January 2024)—have fueled frustrations with the EU and brought anti-EU narratives to the mainstream of public discourse.
—Agon Maliqi is an independent analyst and researcher from Kosovo working on security and democracy issues in the Western Balkans.
---
Moldova: Corruption and Transnistria remain challenges
In June 2022, the European Council announced it would grant Moldova and Ukraine candidacy status—almost eight years to the day since Chisinau earned an association agreement with the EU in 2014. Candidacy was a major symbolic boon for Moldova, which had endured a maddeningly stop-start progression toward EU reforms and candidacy. But pro-European president Maia Sandu has her country on the right track: She is tough enough to enact real reforms and as a former International Monetary Fund official, has the right combination of technocratic and diplomatic skills to lead Moldova toward Europe.
Yet Moldova faces major roadblocks to pass through before its eventual accession. The EU's June 2022 announcement carried with it nine political conditions before accession talks, compared to seven for Ukraine. With a population of less than three million people, Moldova lacks the capacity of Ukraine but faces similar challenges of outside influence. Chisinau continues to battle corrupt politicians and oligarchs who consistently threaten to blow Sandu's reform drive off course. Moldova will also likely need to solve the fate of Transnistria, the Russia-dominated statelet that broke away in 1992. EU countries will rightly want to strengthen border controls with a Russian client statelet.
Greater EU diplomatic engagement with Chisinau and technical support for market and judicial reforms can help shore up Moldova's capacity to make meaningful progress on EU conditions. Additional Western sanctions on Shor, Plahotniuc, and their proxies can mitigate their malign influence in Moldovan politics and help consolidate the country's democracy.
—Andrew D'Anieri is assistant director at the Atlantic Council's Eurasia Center.
---
Montenegro: A stable political coalition is necessary for progress
Montenegro started negotiations for EU membership eleven years ago. So far, Podgorica has opened all the chapters but has only closed three. The negotiations came to a halt in 2018 when Brussels made it clear that progress in the EU accession process would be directly conditioned by advancements in the rule of law and democratic institutions. Since the former regime of President Milo Đukanović turned Montenegro into a so-called captured state, with a corrupt judiciary and police and where organized crime thrived, the EU accession process has de facto been slowed down, if not halted.
The process of forming a new government is underway in Podgorica. The winning party in the recent elections is the Europe Now Movement (PES). The main challenge for PES leader Milojko Spajić, the likely prime minister in the future government, will be to form a stable coalition capable of executing necessary reforms which would unlock Montenegro's path to the EU.
The biggest problems in Montenegrin society are organized crime and corruption. They cannot be resolved without appointing new prosecutors and judges and adopting and implementing reforms in the judiciary and police. While Russia's influence in Montenegro exists, it is limited. The pro-Russian sentiment among certain segments of Montenegrin society, which dates back to the eighteenth century, is often mistakenly interpreted as a result of Russian influence rather than historical heritage.
Public support for Montenegro's accession to the EU consistently ranges between 70 and 80 percent, indicating that this is one of the few issues in the country with a fairly broad consensus. Therefore, the implementation of the so-called EU agenda is a crucial tool in forming a new government and creating a stronger parliamentary majority.
—Maja Piscevic is a nonresident senior fellow with the Atlantic Council's Europe Center and representative of the Center in the Western Balkans.
---
North Macedonia: Amid delays, public support for EU membership is plunging
North Macedonia's perspective on EU membership has drastically shifted in the past two decades, replacing initial enthusiasm with caution and diminished optimism. Despite obtaining candidate status in 2005, the country has endured eighteen years of uncertainty, waiting for the European Commission recommendations to translate into official negotiations from the European Council. The Prespa Agreement, considered a significant compromise five years ago, failed to deliver on its promise of faster progress toward EU membership, further dampening hopes.
In November 2020, Bulgaria's blockade on North Macedonia's EU accession negotiations, demanding constitutional changes for the Bulgarian minority, worsened the situation. The opposition's refusal to join votes for the necessary constitutional changes, requiring a two-thirds parliamentary majority, has led to an impending political crisis. Trust has eroded, significantly undermining the EU's credibility compared to sentiments held two decades ago.
To tackle this challenge, European Commission President Ursula von der Leyen proposed an effective strategy: immediate and generous allocation of pre-accession funds to facilitate North Macedonia's transformation and benefit other Western Balkan countries. However, the specific amount of funds remains unspecified, leaving room for uncertainty.
The forthcoming Balkan Barometer report from the Regional Cooperation Council reveals a diminishing perception of EU membership in North Macedonia, once a fierce supporter. In 2019, 70 percent of citizens viewed EU membership as a positive development, but the 2023 Balkan Barometer shows that only 50 percent of respondents consider it a positive prospect, with 34 percent neutral and 13 percent negative.
These survey findings serve as a wake-up call for North Macedonian leaders, EU officials, and US policymakers. Urgent measures are necessary to address citizens' concerns and doubts. Open dialogue, trust-building, and effective communication about the advantages and opportunities of EU membership are crucial. Specific challenges must be tackled, aligning the EU integration process with citizens' expectations. Mere promises and kind words will not suffice to reverse the current gloomy narrative. Boosting the local economy through investments and improving standards of living would be a highly welcomed step, revitalizing the path to EU membership and restoring faith in the process, ultimately bringing back hope to the citizens for the once-promised European future.
At this critical juncture, Bulgaria must refrain from employing vetoes or placing undue pressure on North Macedonia and should foster a constructive and cooperative relationship free from unnecessary obstacles. Additionally, the EU member states should collectively exert pressure on Sofia, urging responsible actions based on European values towards its neighbor.
—Ilva Tare is a nonresident senior fellow at the Atlantic Council's Europe Center and was most recently a broadcaster with EuroNews Group.
---
Serbia: 'Sitting on two stools' means no movement toward EU
For most Serbs, EU membership increasingly seems like a mirage, and certainly the prospect does not have the power and gravitational pull that it had in the years immediately following the wars of Yugoslav succession. Serbia officially applied for membership in December 2009, and all governments since that time have professed pro-EU sentiments. But over the last decade, Serbia has not made progress on reforms necessary for accession and has continued its reputation as trying to "sit on two stools" (claiming commitment to a Western course while remaining closely tied to Russia). Moreover, the current leadership has been deft at looking to other sources of support and investment (China's Belt and Road Initiative, Gulf states) for visible development projects even as the EU provides the overwhelming amount of its foreign assistance. And in certain areas, such as press freedom, Serbia has a way to go to achieve EU standards.
So even as 65 percent of Serbs support EU reforms, only 43 percent are actually in favor of joining the EU. The fate of Russia's attack on Ukraine may have an impact on the leadership and public opinion in Serbia, but for now, there is great "EU fatigue" and a lack of confidence that membership in the union is anywhere near. Finally, relations with Kosovo will be key to Serbia's prospects in the EU, and recent events have not been encouraging there, despite the best efforts of the transatlantic community.
—Cameron Munter is a nonresident senior fellow at the Atlantic Council's South Asia Center and Europe Center and a former US ambassador to Serbia.
---
Turkey: Rule of law and Cyprus hamper a long-stalled process
Turkey's EU accession history goes back a long way, starting in 1959 when it applied for associate membership to what was then known as the European Economic Community (EEC). Turkey officially applied for full membership in the EEC in 1987, and Turkey became eligible to join the EU in 1999. The same year, during the Helsinki European Council, the EU recognized Turkey as a candidate and official negotiations for accession began in 2005. However, progress has been slow and to date, only sixteen of thirty-five accession chapters have been opened, and only one has been completed. A total of fourteen chapters are blocked due to the decisions of the European Council and Cyprus. Meanwhile, the war in Syria led to a refugee crisis for the EU—with Turkey on the front line. In the 2015 and 2016 EU summits, burden-sharing in migration management was a major topic between Turkey and the EU. As a result, currently Turkey hosts almost four million Syrian refugees under temporary protection status.
The most important step for overcoming this period and helping to normalize relations was the Turkey-EU summit in March 2018, in Varna, Bulgaria, which was beneficial to reestablishing confidence in Turkey-EU relations. But just three months later, the General Affairs Council stated that "Turkey has been moving further away from the European Union. Turkey's accession negotiations have therefore effectively come to a standstill and no further chapters can be considered for opening or closing and no further work towards the modernization of the EU-Turkey Customs Union is foreseen."
The 2022 enlargement report released by the European Commission offered an assessment of where things stand now: "The Turkish government has not reversed the negative trend in relation to reform, despite its repeated commitment to EU accession," the report reads. "The EU's serious concerns on the continued deterioration of democracy, the rule of law, fundamental rights, and the independence of the judiciary have not been addressed."
Turkish President Recep Tayyip Erdoğan, who just won another term to rule for the next five years, is pushing for membership less than he did in his prior twenty years leading the country. However, Erdoğan recently called for increased communications for Turkey's EU membership. According to a 2022 poll by the German Marshall Fund, 59 percent of Turks support EU membership. The big issues Turkey needs to overcome before being admitted are the rule of law and a resolution to the Cyprus dispute with the EU. Despite these issues, Turkey has stepped up recently to de-escalate tensions with Greece in the Eastern Mediterranean, especially after Turkey's devastating earthquake early this year, which led to a warm earthquake diplomacy between the two countries.
—Alp Ozen is a program assistant at the Atlantic Council IN TURKEY program.
---
Ukraine: As reforms advance, accession talks could begin this fall
The dramatic events of the 2014 Revolution of Dignity made clear to the world the Ukrainian people's desire to pursue the path of European integration. Now, the Ukrainian people are fighting an existential war to protect that vision against a full-scale Russian invasion.
In the wake of Russia's full-scale invasion, Ukraine was officially granted EU candidacy status in June 2022. Brussels set out seven conditions before accession talks could begin. In June 2023, the EU reported that Ukraine had satisfied two of these conditions, made good progress in one other area, and made some progress in the remaining four. The two conditions already met relate to the judiciary and media, while Ukraine must still pass laws regarding the Constitutional Court, anti-corruption efforts, anti-money laundering efforts, de-oligarchization, and the protection of minority rights in order to align its legislation with EU standards.
Ukraine could begin accession talks as soon as this fall, once all seven conditions are fulfilled. That process will be a long and technical one, but Ukrainian officials and the Ukrainian people have demonstrated their strong commitment to the process. The February 2023 visit to Kyiv by von der Leyen and fifteen EU commissioners to meet with their Ukrainian counterparts underscored the leaders' commitment, while the people's commitment was resounding in a recent poll finding that 92 percent of Ukrainians want the country to join the EU by 2030, with all regions of the country squarely in support: 88 percent, 94 percent, 93 percent, and 91 percent in the east, north, west, and south, respectively.
—Benton Coblentz is a program assistant with the Atlantic Council's Eurasia Center, where he facilitates the center's work on Ukraine and the wider Eurasia region.
---
United Kingdom: A post-Brexit reexamination of the relationship is underway
Few slogans have been as effective in British politics as "Get Brexit Done," which helped carry Boris Johnson to victory in the 2019 general election after three years of uncertainty about whether or not the United Kingdom would actually leave the European Union. However, the mood in Britain suggests that Brexit—if understood to mean a stable, fixed, relationship with the bloc outside the EU—is anything but done.
Two trends are pushing toward a reexamination of the relationship. Firstly, a growing number of Britons regret the decision to leave by a margin as wide as 60 percent to 40 percent. In addition, as many as 20 percent of those who voted to "leave" now signal to pollsters that they would have chosen to "remain" instead. Secondly, the opposition Labour Party, a "remain" spirited party, is now seeing poll leads as high as 25 percent. The chances are that Britain will be led by a Labour government by the end of 2024, with strong public support for a closer relationship with the EU.
That doesn't mean Britain is on the verge of rejoining the EU. Opposition leader, and probably soon-to-be prime minister, Keir Starmer has committed the party not to rejoin the EU's single market or customs union, which are the arrangements as far as trade is concerned, but to push for better ties beneath that. The EU and its supporters in the United States need to start paying attention to what Labour is saying. David Lammy, the shadow foreign secretary, has proposed a "security pact" between the EU and the United Kingdom as a first step to rebuilding the relationship.
This should be encouraged but more needs to be done. With the European economy in general in such a bad way, Washington should encourage Britain and the EU to go for the most ambitious form of new relationship politically possible within Starmer's constraints—with economics and trade at the heart of it. Throttled trade benefits nobody, and the failure of Brexit in practice means the EU can afford to be generous. No other EU country is keen to copy what made the United Kingdom "the sick man of Europe."
—Ben Judah is director of the Europe Center's Transform Europe Initiative and the author of "This is Europe."
Further reading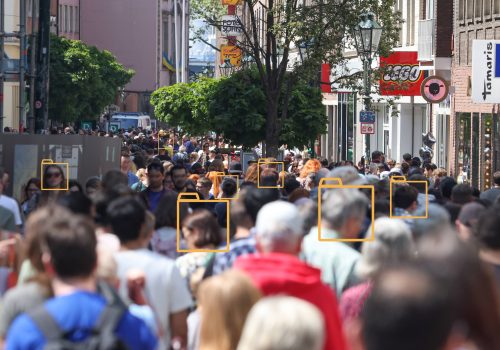 Thu, Jun 15, 2023
New Atlanticist By Atlantic Council experts
Atlantic Council experts answer the most pressing questions on the EU's AI Act, including what's in it, when it could become law, and what it means for the world.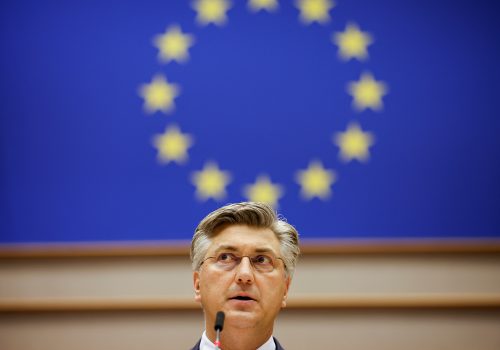 Wed, Mar 1, 2023
New Atlanticist By Nick Fouriezos
Croatian Prime Minister Andrej Plenković appeared at an Atlantic Council Front Page event where he spoke about the war in Ukraine, his country's path to the EU, and more.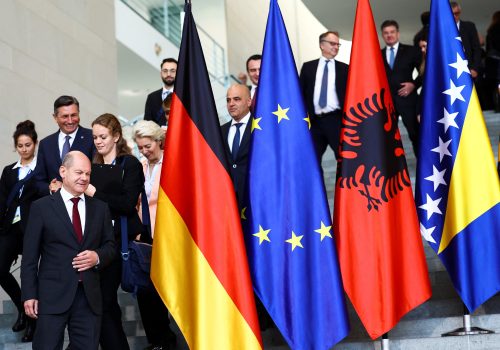 Thu, Nov 3, 2022
New Atlanticist By Damir Marusic, Maja Piscevic, Jörn Fleck
Thursday's Western Balkans summit is a sign of momentum for regional economic cooperation and integration—and it couldn't come at a more important time.