Featured commentary & analysis
We offer real-time analysis and commentary on a range of economic issues including international trade, economic sanctions, the European economy, and inclusive growth.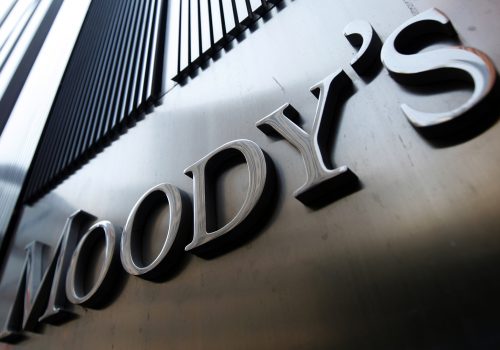 Tue, Sep 8, 2020
Credit rating agencies should offer a nuanced understanding of the unique needs of African nations. The G20 and global regulators have the power to persuade international investors that a little forbearance could save lives and livelihoods
New Atlanticist by Vasuki Shastry and Jeremy Mark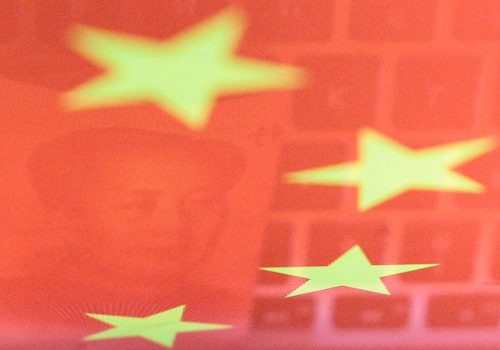 Mon, Aug 24, 2020
The development of the DCEP has revealed the significant advantages and potential drawbacks for both China's digital currency project and the potential for widespread central bank digital currencies around the world.
New Atlanticist by Hung Tran, Barbara C. Matthews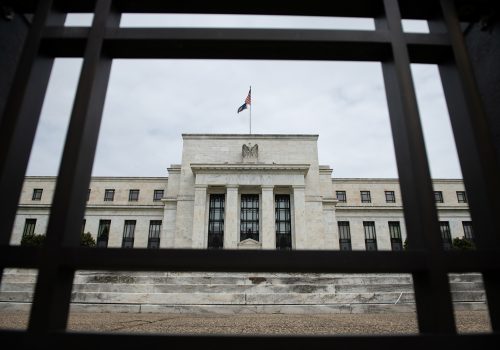 Tue, Aug 25, 2020
Advanced economy central banks are also actively engaged in CBDC research and development efforts. But as guardians of global reserve currencies, their approaches will necessarily be more deliberate and cautious than Beijing's aggressiveness.
New Atlanticist by Barbara C. Matthews, Hung Tran
Econographics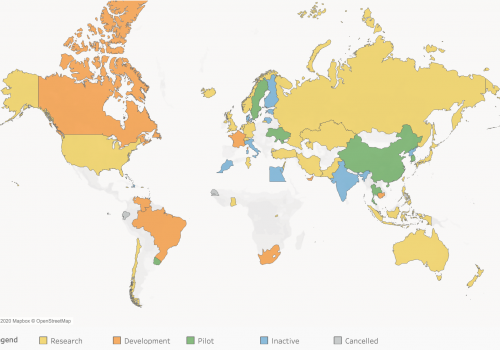 Tue, Sep 8, 2020
What exactly is a Central Bank Digital Currency (CBDC) and how is it different than your credit card?
EconoGraphics by GeoEconomics Program and Belfer Center for Science and International Affairs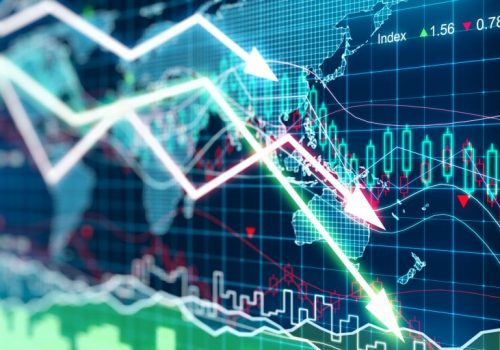 Mon, Aug 31, 2020
Key economic indicators for Japan, UK, European Union, and the United States.
EconoGraphics by Nitya Biyani

Sun, Jul 26, 2020
Our new fiscal firepower heat map, updated through June, shows how G20 COVID-19 crisis spending now compares to the Global Financial Crisis. While nearly every country is spending significantly more than a decade ago, China is still spending less.
EconoGraphics by GeoEconomics Center
Featured in-depth research & reports
Our in-depth research informs the decisions of government officials and business executives and helps them navigate an increasingly uncertain macroeconomic and geopolitical environment.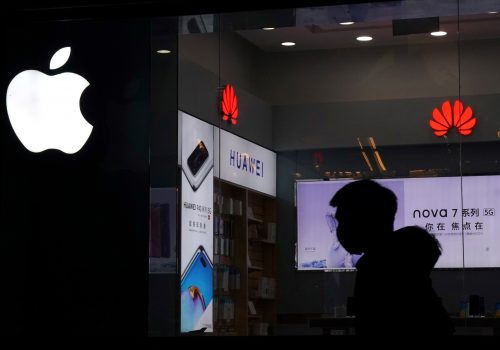 Tue, Sep 8, 2020
The COVID-19 pandemic has exacerbated fragmentation of the postwar world order. Its most poignant manifestation is in an intensifying competition between the United States and China for political and strategic influence. In essence, the post-Cold War globalized economic order has gradually morphed into a "one world, two systems" configuration, edging toward a new Cold War.
In-Depth Research & Reports by Hung Tran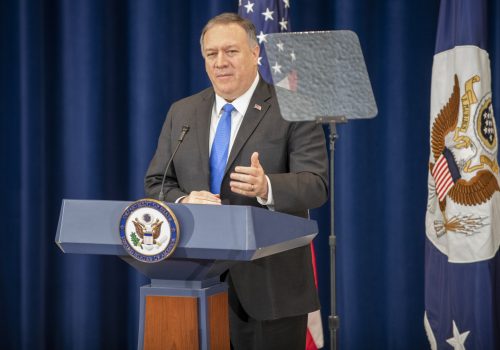 Mon, May 11, 2020
Two years ago, US President Donald J. Trump walked into the White House Diplomatic Reception Room and announced his intention to withdraw the United States from the Joint Comprehensive Plan of Action (JCPOA). The Trump administration reimposed sanctions on Iran and has adopted a policy of "maximum pressure" to compel Iran to change its behavior […]
Issue Brief by David Mortlock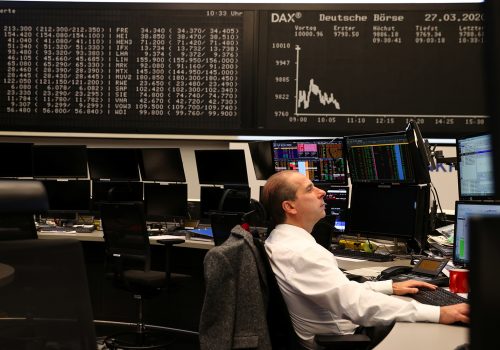 Tue, May 5, 2020
There are more differences than similarities in comparing both crises, and others may still emerge as time goes. History doesn't repeat itself; it stutters. And, of course, what will matter afterwards is to really draw the appropriate lessons to revisit our development models and better prevent and/or limit future crises.
New Atlanticist by Marc-Olivier Strauss-Kahn
Subscribe
Sign up for the Econographics newsletter, the Atlantic Council's timely take on important global economic issues. Econographics visualize complex economic and political ideas in a compelling and intuitive fashion.