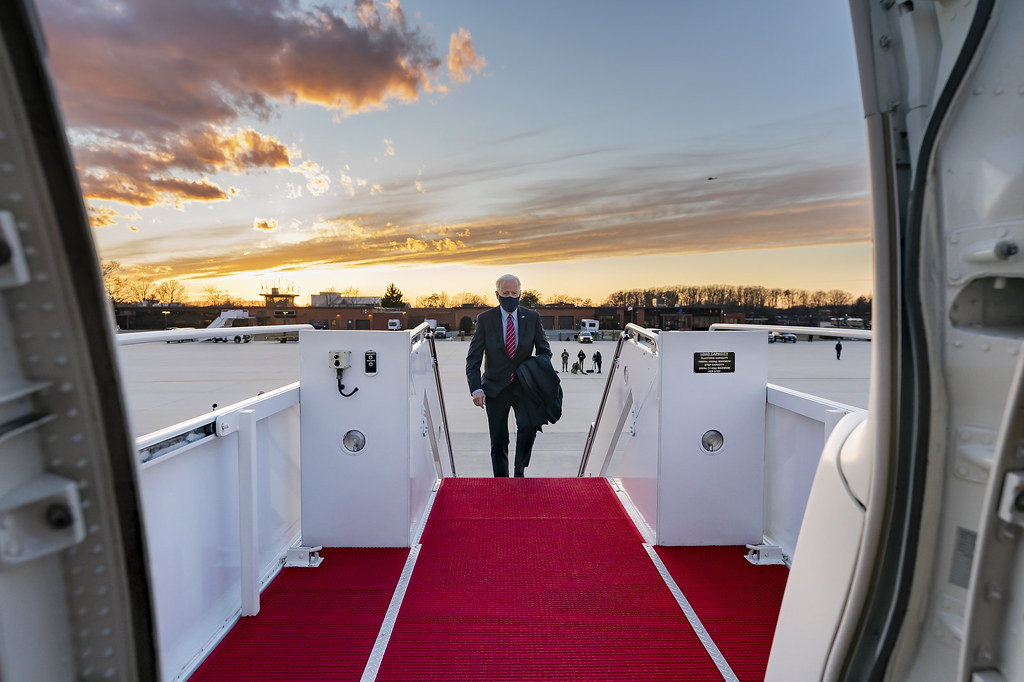 Biden's first trip abroad
Expert insights on the US president's diplomatic engagements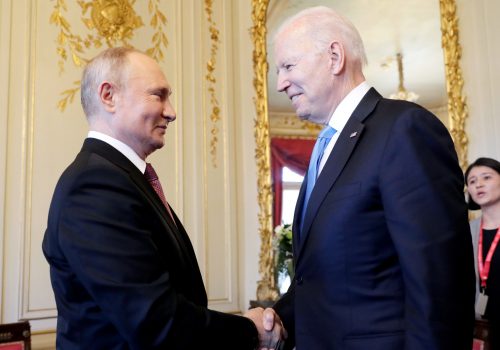 Wed, Jun 16, 2021
The meeting was far shorter than anticipated but touched on everything from the Arctic and Ukraine to cyberattacks and human rights. Did Biden or Putin come away with any wins? Can US-Russian relations ever be "stable and predictable," as Biden desires?
Read More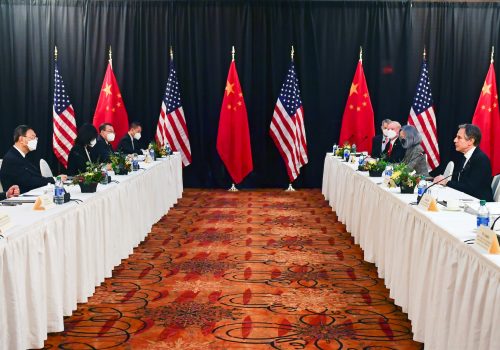 Wed, Jun 16, 2021
The Formal Bilateral Influence Capacity (FBIC) Index tracks and quantifies the intensifying competition between China and the United States, measuring influence between pairs of states over the last six decades through the volume of their interactions and the dependence that countries have on one another.
Report by Jonathan D. Moyer, Collin J. Meisel, Austin S. Matthews, David K. Bohl, and Mathew J. Burrows

Tue, Jun 15, 2021
The band is back together: NATO allies gathered at a Monday summit in Brussels. How will the meeting shape NATO's future, and what cracks did it reveal in the Alliance?
Fast Thinking by Atlantic Council
Featured content
Economy and business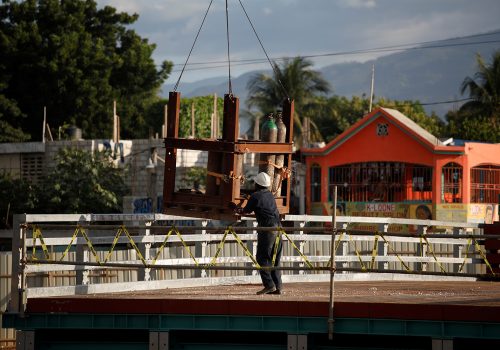 Sat, Jun 12, 2021
Blue Dot Network represents another chapter for US leadership to address global needs and safeguard the international system from predatory behavior. With the Biden administration's mission to build back better for the world, it is well poised to make BDN one of its landmark legacies for global good.
New Atlanticist by Kaush Arha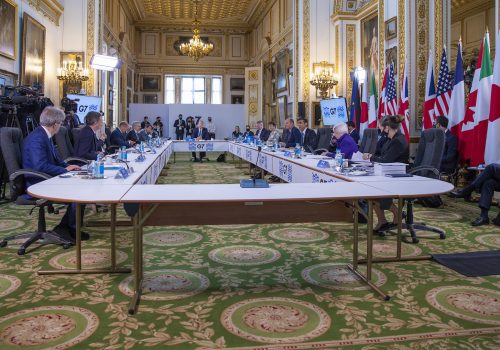 Wed, Jun 9, 2021
The G7 is meeting in person for the first time since the pandemic began. The GeoEconomics Center explains the top seven issues on the agenda and why they matter.
New Atlanticist by GeoEconomics Center
NATO
Democracy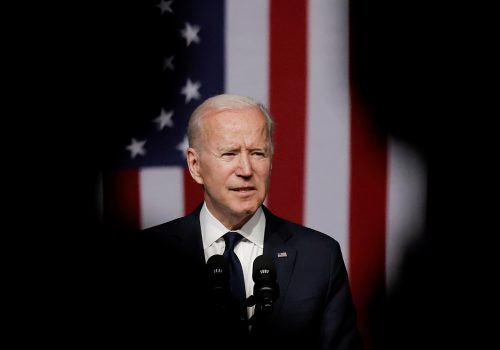 Tue, Jun 8, 2021
It's a compelling vision. But achieving it will be fraught. As the United States has discovered many times, big plans have a way of breaking down when they meet messy reality.
New Atlanticist by Daniel Fried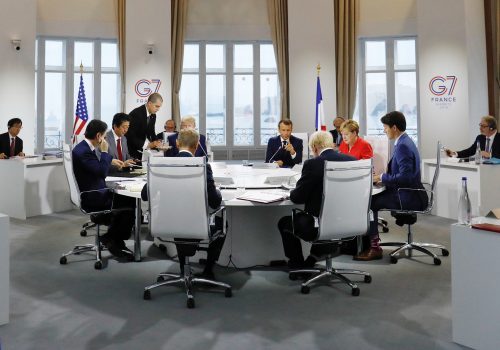 Tue, Jun 8, 2021
With the rules-based democratic order under threat, leading democracies need to develop common strategic approaches that pool their collective influence to confront today's challenges.
Report by Ash Jain, Matthew Kroenig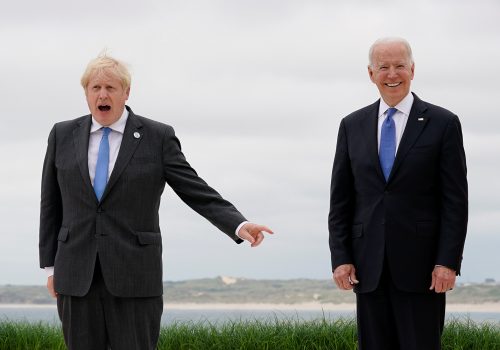 Fri, Jun 11, 2021
This moment—between these two iconic figures, engaged in an epic struggle against the ultimate evil—is magical. But that allure shouldn't distract from the fact that the charter was not merely a vague wish list. It had a concrete function in the very tough relationship between two wartime allies.
New Atlanticist by Andrew R. Marshall
Technology and innovation
Europe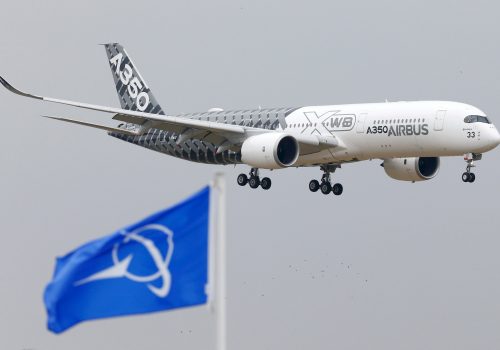 Mon, Jun 14, 2021
If policymakers merely deliver movement regarding tariffs on selected physical items, they will have missed an opportunity to craft the foundations for a meaningful transatlantic relationship.
New Atlanticist by Barbara C. Matthews

Mon, Jun 14, 2021
Europe has changed. It has started—though only started—transforming into a global geopolitical player. The urgent task before Europe is to finish that transition.
New Atlanticist by Olivier-Rémy Bel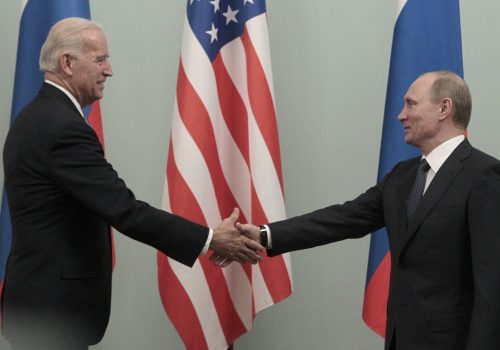 Tue, Jun 1, 2021
Ukraine is set to be high on the agenda when US President Joe Biden meets Russia's Vladimir Putin on June 16. However, few expect any breakthroughs towards ending the seven-year Russo-Ukrainian War.
UkraineAlert by Oleksiy Goncharenko
Fast Thinking
Subscribe to Fast Thinking email alerts
Sign up to receive rapid insight in your inbox from Atlantic Council experts on global events as they unfold.


Content