Key highlight
Coronavirus & energy
EnergySource Innovation Stream
Virtual fireside chat series
Upcoming events
The Global Energy Center regularly convenes government, industry, civil society, and public stakeholders to discuss pragmatic solutions to the challenges presented by the rapidly changing energy landscape, working to enhance energy security for countries and individuals around the world.
Commentary & analysis
Working with a wide-ranging community of experts and stakeholders, the Global Energy Center provides timely commentary and analysis on the geopolitical, sustainability, and economic challenges of the changing global energy landscape.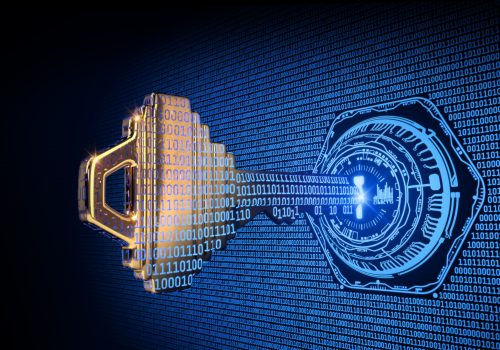 Thu, Jul 9, 2020
Digitally connected oil and gas assets, smart grids, renewables, and intelligent infrastructure promise more efficient, safer, and lower-emissions operations, but truly reimagining the energy sector and fully realizing that promise requires strong cybersecurity. Whether built new, acquired, or retrofitted, future energy assets will rely heavily on digital management and remote access. In these stressful but potentially exhilarating times, the winners will be those who envision more competitive business models based on new technologies.
EnergySource by Leo Simonovich and Sridhar Sudarsan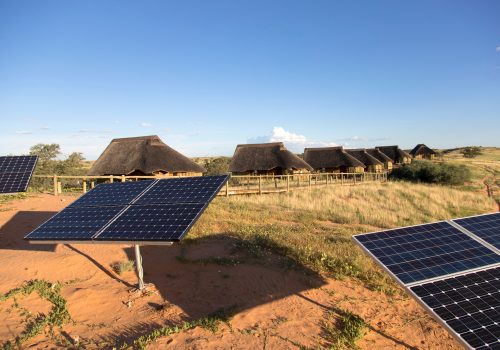 Wed, Jul 8, 2020
A reliable supply of electricity is crucial for responding to the COVID-19 health crisis and boosting economic activity. Governments in many developing countries already struggle to provide their citizens with enough high-quality electricity to satisfy demand. The additional constraints the COVID-19 crisis places upon utilities, and national economies in general, can make the delivery of reliable electricity even harder. However, distributed solar energy and battery storage can provide reliable, affordable, and pollution-free power globally, while also creating jobs that incorporate local talent—especially from groups underrepresented in the labor market such as women and low-income workers.
EnergySource by Sandra Chavez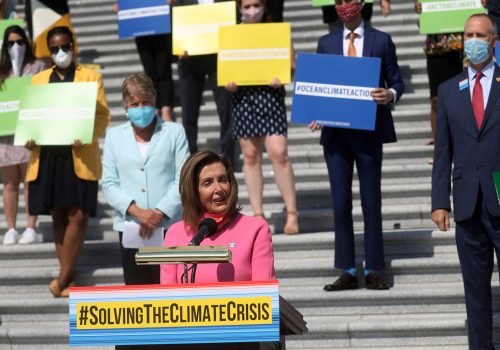 Thu, Jul 2, 2020
Against the backdrop of the COVID-19 pandemic, an economic downturn, and a renewed movement for racial justice, the report sets out a vision to reach net zero greenhouse gas (GHG) emissions by 2050 with recommendations on issues from infrastructure to incentivizing new technologies and creating jobs in the clean energy sector. The report also addresses pollution and environmental justice, the nexus between climate and public health, and conservation.
New Atlanticist by Global Energy Center
In-depth research & reports
Leveraging its broad network of experts, the Global Energy Center produces in-depth research and reports to help governments, industry, and civil society understand and navigate the changing global energy landscape, with the ultimate goal of helping shape a world with secure and sustainable energy.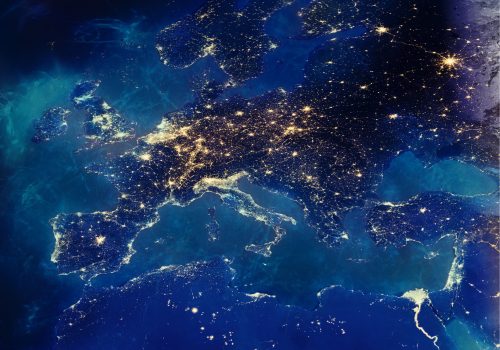 Tue, May 26, 2020
Transatlantic cooperation is essential to European energy security, which is and should remain a key national security priority for the United States. European energy security is crucial for the maintenance of a strong European economy and for European political stability, both of which are in the best interests of the United States. This report recommends that the United States and the EU focus their energy cooperation in several areas that will benefit the EU's efforts to meet climate targets and that, at the same time, will also bolster energy security.
Report by Richard L. Morningstar, András Simonyi, Olga Khakova, Jennifer T. Gordon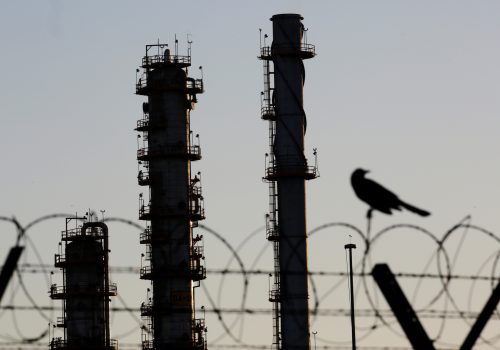 Sat, May 16, 2020
Downstream oil theft has become a global problem. Since most of the world's energy systems still rely on oil, fuel smugglers are nearly always able to find markets for their goods. Moreover, as oil is not inherently illegal, it is generally an easy product to move, buy, and sell. Profits from oil theft are frequently used to fund terrorism and other illegal activities.
Report by Dr. David Soud with contributing authors Dr. Ian Ralby and Rohini Ralby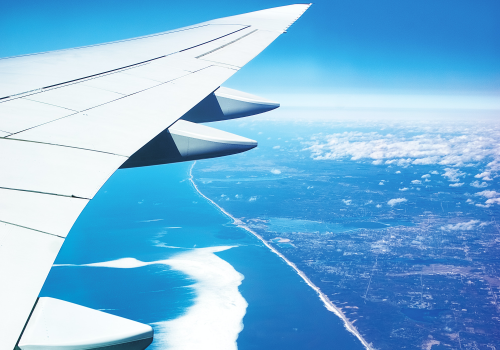 Thu, Apr 30, 2020
Aviation's reliance on fossil fuels, its expected future growth rates, and the service lifespan of aircraft make it a difficult section of the transportation sector to decarbonize.
Report by Fred Ghatala
Current projects
Topical issues
Center staff
Apply for the Veterans Advanced Energy Fellowship
Energy Advisory Group
The Atlantic Council's Energy Advisory Group (EAG) comprises a small number of the Atlantic Council Global Energy Center's highest-level partners and stakeholders. The EAG meets at least twice each year to discuss the GEC's vision and strategy, and it remains in close contact with the GEC's founding chairman and director throughout the year to provide guidance on areas of growth, programming, and fundraising. The EAG is chaired by David Goldwyn, former US Department of State special envoy and coordinator for international energy affairs.
Spotlight: 2020 Atlantic Council Global Energy Forum in Abu Dhabi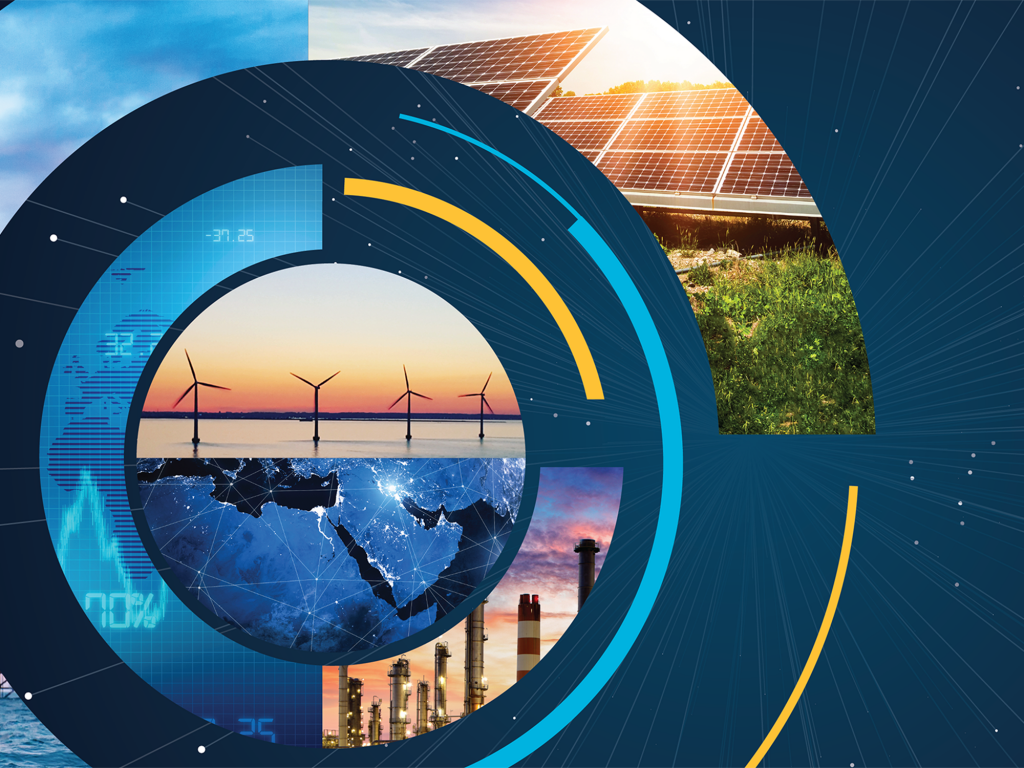 Abu Dhabi | January 10 – 12, 2020
Held Under the Patronage of His Highness Sheikh Mohammed Bin Zayed Al Nahyan, Crown Prince of Abu Dhabi and Deputy Supreme Commander of the United Arab Emirates (UAE) Armed Forces.
The Atlantic Council Global Energy Forum in Abu Dhabi is the premier international gathering of government, industry, and thought leaders to set the global energy agenda for the year and anticipate and respond to the dramatic changes in the world of energy. Convened in partnership with the Ministry of Energy of the United Arab Emirates, ADNOC, and Mubadala, the forum is part of Abu Dhabi Sustainability Week.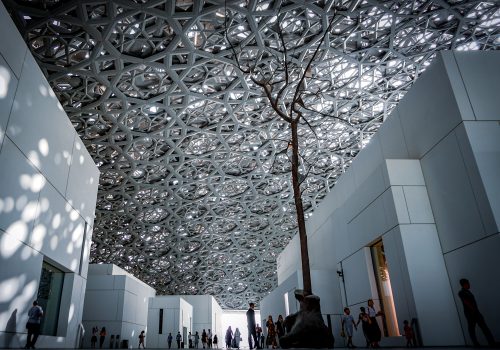 Thu, Jan 9, 2020
The Middle East and North Africa (MENA) region is projected to experience significant demographic growth by 2050, growth which will have to be met with commensurate economic expansion and job opportunities, or the region will risk an increase in political instability. To meet this challenge, countries in the region must diversify their economies beyond the energy sector and expand their energy sector beyond hydrocarbons. What are the key trends that MENA countries will have to contend with, what is already being done, and what further steps should be taken?
Read More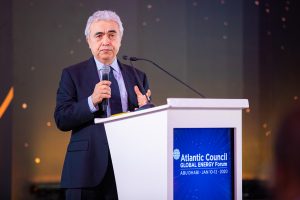 Sat, Jan 11, 2020
A widening gap between perceptions and reality of the global energy markets could increase volatility as governments, policy makers, and industries struggle to tackle climate change, according to Fatih Birol, the executive director of the International Energy Agency.
New Atlanticist by Adal Mirza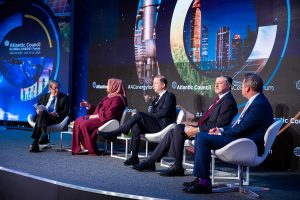 Sun, Jan 12, 2020
"There are some who believe that gas should play no role in the global energy mix," Ambassador Richard Morningstar, founding chairman of the Atlantic Council's Global Energy Center, said at the introduction of a panel on the future of gas at the Atlantic Council's Global Energy Forum hosted in Abu Dhabi, United Arab Emirates on January 12, 2020. At the other end of the spectrum, he added, some have "called gas a destination fuel that provides a clean baseload energy needed for the developed world to grow."
New Atlanticist by David A. Wemer
Global Energy Center newsletter