The Atlantic Council Global Energy Center's Women Leaders in Energy Fellowship is a one-year fellowship program for early to mid-career rising female leaders in the energy and climate field with an interest in policy. The program provides professional development opportunities to cultivate leadership potential, learn from the experiences of senior leaders in the sector, and more broadly elevate the voices of female experts in the energy and climate space. The program is open to women under the age of 35 with at least three to five years of experience in the energy and/or climate field, and provides opportunities to deepen their expertise, increase exposure through events and publication opportunities, enhance and encourage leadership potential through mentorship and key professional development training, and expand their network.
2019 Women Leaders in Energy Fellows
Featured commentary & analysis
Working with a wide-ranging community of experts and stakeholders, the Global Energy Center provides timely commentary and analysis on the geopolitical, sustainability, and economic challenges of the changing global energy landscape.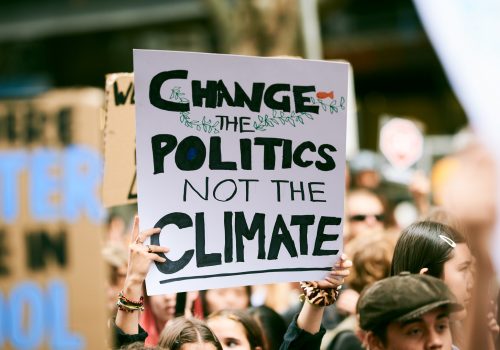 Mon, Sep 23, 2019
To some, framing climate change in terms of milestones, thresholds, and tipping points might imply that there is still plenty of time to act, but it is not only to reduce emissions with urgency today, but also to create, invest in, and deploy decarbonization options with a long-term view, beyond just a decade.
EnergySource by Lee Beck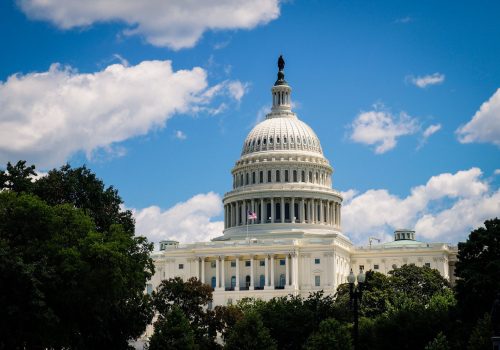 Wed, Jun 12, 2019
Addressing climate change has become a leading topic of bipartisan discussion within the 116th Congress, with a growing number of Republicans publicly emphasizing innovation and global technological leadership. Both are central factors in the overarching dialogue around vehicle electrification, which should resonate with policy makers from both sides of the aisle. An electrification strategy to […]
EnergySource by Cherie Wilson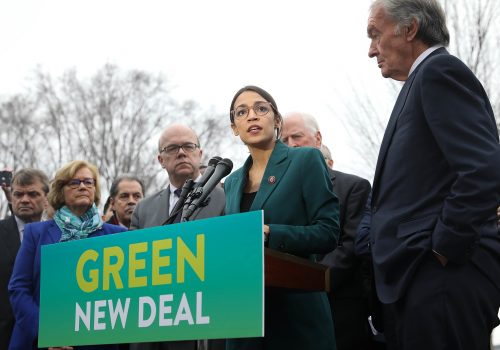 Tue, May 7, 2019
The last major energy legislation the United States passed was back in 2007, when President George W. Bush signed the Energy Independence and Security Act, better known for establishing the renewable fuels standard. In 2009, renewable energy and energy efficiency received a game-changing boost through the economic stimulus package, or American Recovery and Reinvestment Act, […]
Timely Commentary & Analysis by Debra Greenspan
Women Leaders in Energy Fellowship in the news
The Women Leaders in Energy fellows provide timely context and analysis for those reporting on energy and climate issues.
The Women Leaders in Energy Fellowship is sponsored by: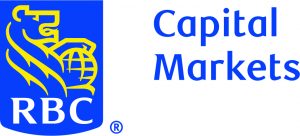 Global Energy Center newsletter