Featured commentary & analysis
Notes from the field and analysis from our team—insights to give you practical leverage on the complex challenges of cybersecurity.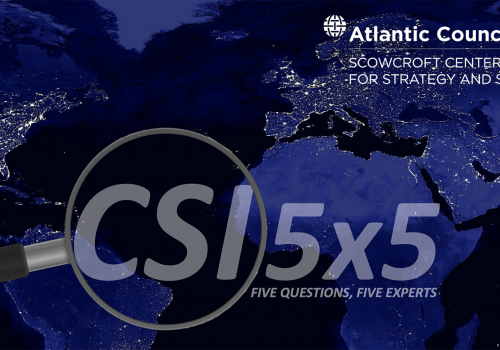 Tue, Feb 25, 2020
The internet has been a pivotal force behind the growth of the global digital economy and altered the relationship among states, their citizens, and the private sector. These changes have disrupted the geopolitical balance of power and ushered in a new generation of globally-powerful multinational companies. However, new dynamics of conflict are threatening the internet as we know it.
New Atlanticist by Simon Handler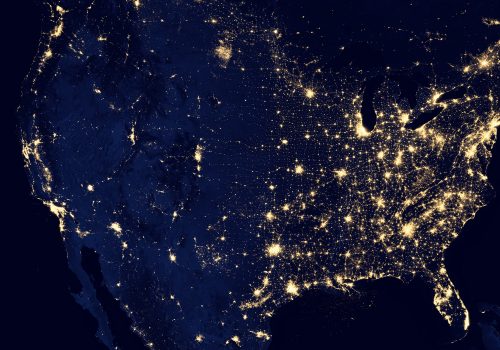 Fri, Feb 7, 2020
The Iowa caucus debacle showcased how unhinged conspiracies can inflict damage on democratic institutions that's just as severe as more direct electoral manipulation—along with the risk posed by overblown electoral outrage. To the extent that Iowa was a dry run for more pernicious election security issues that might arise in the general election, just about everyone failed the test.
In the News by Simon Handler

Mon, Jan 27, 2020
The new reality is one where democracies must play a more assertive role to protect an open, free, fair, and secure internet, utilizing a strategy that recognizes the changes the internet has undergone, the pernicious influence of authoritarian states, and the role companies have in both protecting and fragmenting it. The internet can't be brought back in time but there is hope, perhaps, that its original core values can be preserved in a new form through determined effort by its users, some companies, and the democratic states where the open web was born.
New Atlanticist by Trey Herr and Justin Sherman
Featured in-depth research & reports
A synthesis of technical systems and policy dynamics, cybersecurity demands detailed understanding to create meaningful change. These reports dig deep into the concepts and assumptions that shape the geopolitics of cybersecurity.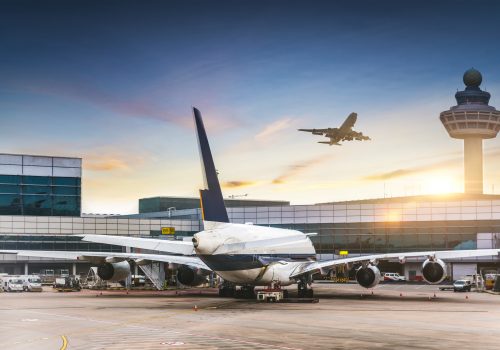 Wed, Dec 11, 2019
The digital attack surface the aviation sector presents to its adversaries continues to grow in such a way that both managing risk and gaining insight on it remain difficult. With emerging technologies like machine learning and fifth-generation (5G) telecommunications seeing wider adoption—alongside electric vertical takeoff and landing (eVTOL), autonomous aircraft, and increased use of space—aviation-cybersecurity risk management is on the cusp of becoming more complex.
Report by Pete Cooper, Simon Handler, Safa Shahwan Edwards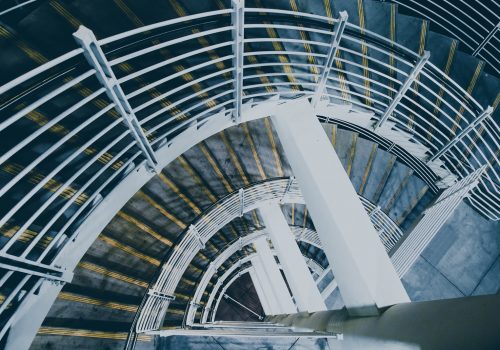 Fri, Nov 22, 2019
Do cyber operations alter how states respond to international crises in a way that creates incentives for decision makers to cross the Rubicon and use military force to settle disputes? This question is central to current cyber strategy debates and the idea of persistent engagement and defending forward in cyberspace. The answer is surprising: no. Based on the evidence, cyber operations offer a valuable escalatory offramp.
Issue Brief by Benjamin Jensen and Brandon Valeriano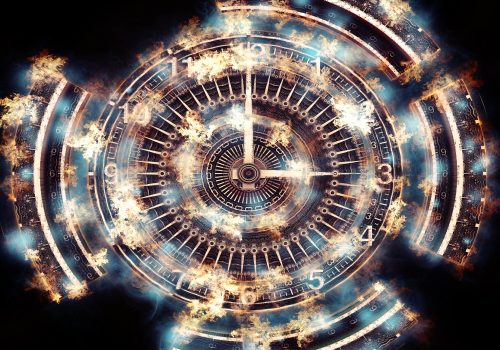 Fri, Sep 6, 2019
If the national security community continues to focus on immediate threats and managing current emergencies, it will never escape a cycle of crises, nor manage to impose a strategy to shape tomorrow's environment.
Report by John Watts, Ben Jensen, JD Work, Nina Kollars, and Chris Whyte
Featured event series
Leadership
Employment opportunities
Join our cause with the Cyber Statecraft Initiative of the Scowcroft Center for Strategy and Security.
Digital Statecraft, Digital Streetcraft Podcasts
Nowadays, information technology is an essential part of any nation-state's toolkit. And yet, in the digital space, nation-states are just a few of many actors. A mastery of cyber operations can give nation-states the advantage they need to pursue their economic, national security or foreign policy goals. But without private sector and civil society cooperation, that mastery can be difficult to achieve. Hosted by the Atlantic Council's Cyber Statecraft Initiative, Digital Statecraft Digital Streetcraft features diverse perspectives from thinkers in academia, industry and government. By bridging the worlds of statecraft and streetcraft, it examines questions at the nexus of information and communications technologies, geopolitics and national security, searching for cooperation to make cyberspace safer, more stable and more secure for all.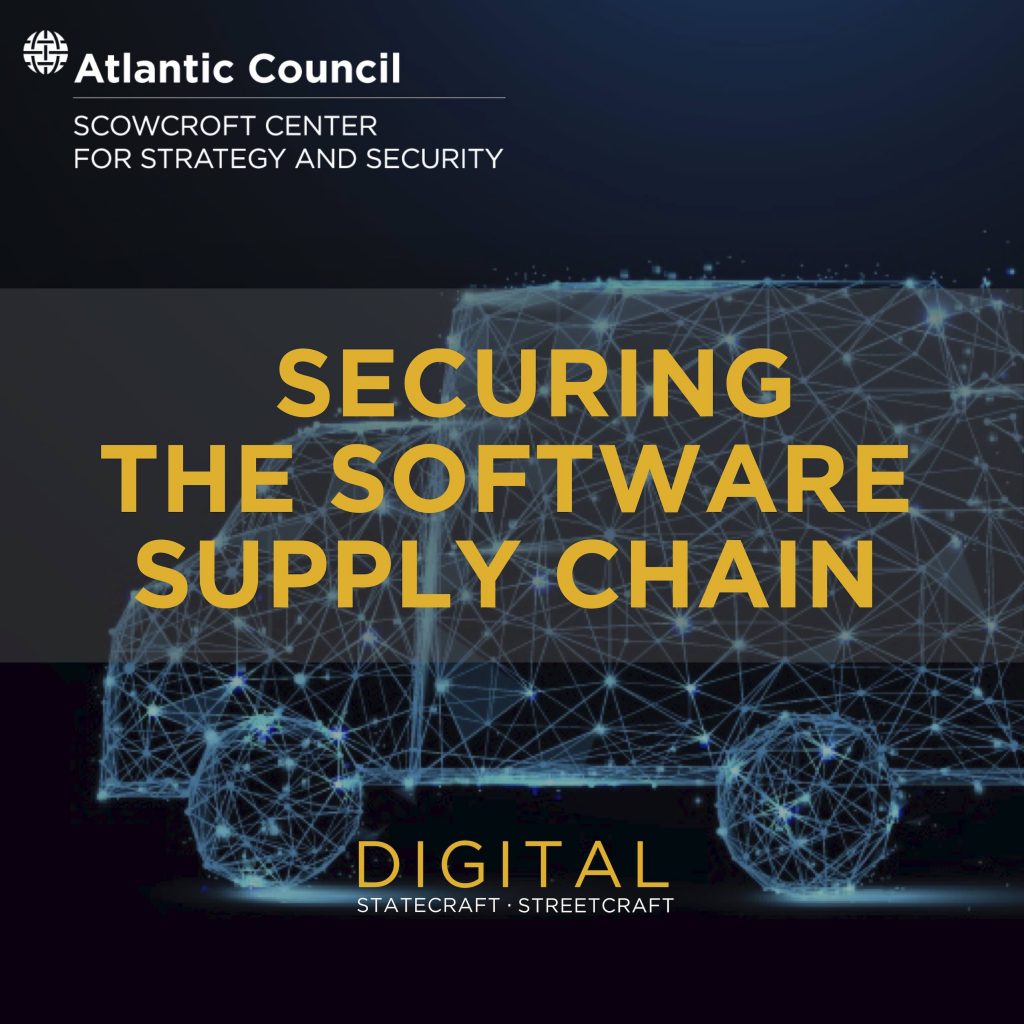 Episode 6: Securing the Software Supply Chain
November 4, 2019
The sheer magnitude and volume of code in software is always expanding. With many open source contributors and the opaque cloud operation of most software, there are just as many vulnerabilities as technological capabilities. In this episode, hear Michael Daly, the CTO of Raytheon, talk about this increasingly important topic: supply chain software security.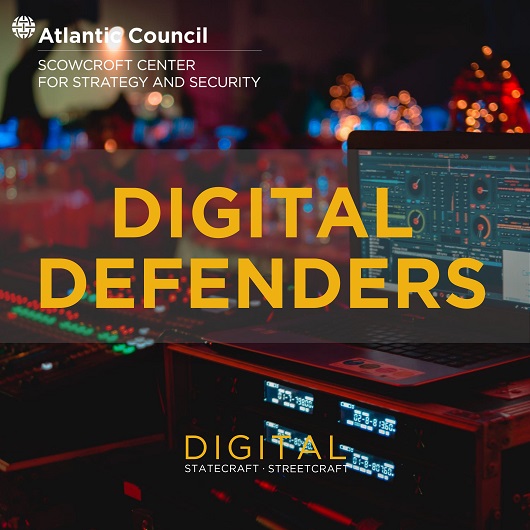 Episode 5: Digital Defenders
August 28, 2019
In this episode of Digital Statecraft, Digital Streetcraft, we are joined by Dr. Trey Herr, Director of the Atlantic Council's Cyber Statecraft Initiative; Mariah Kenny, a recent Graduate from the University of Virginia and NCCDC UVA team captain; and Caroline Linkous, freshman and Echols Scholar at the University of Virginia. Together they discuss the importance of training and educating the next generation of cyber defenders in order to remain at the forefront of the cybersecurity field.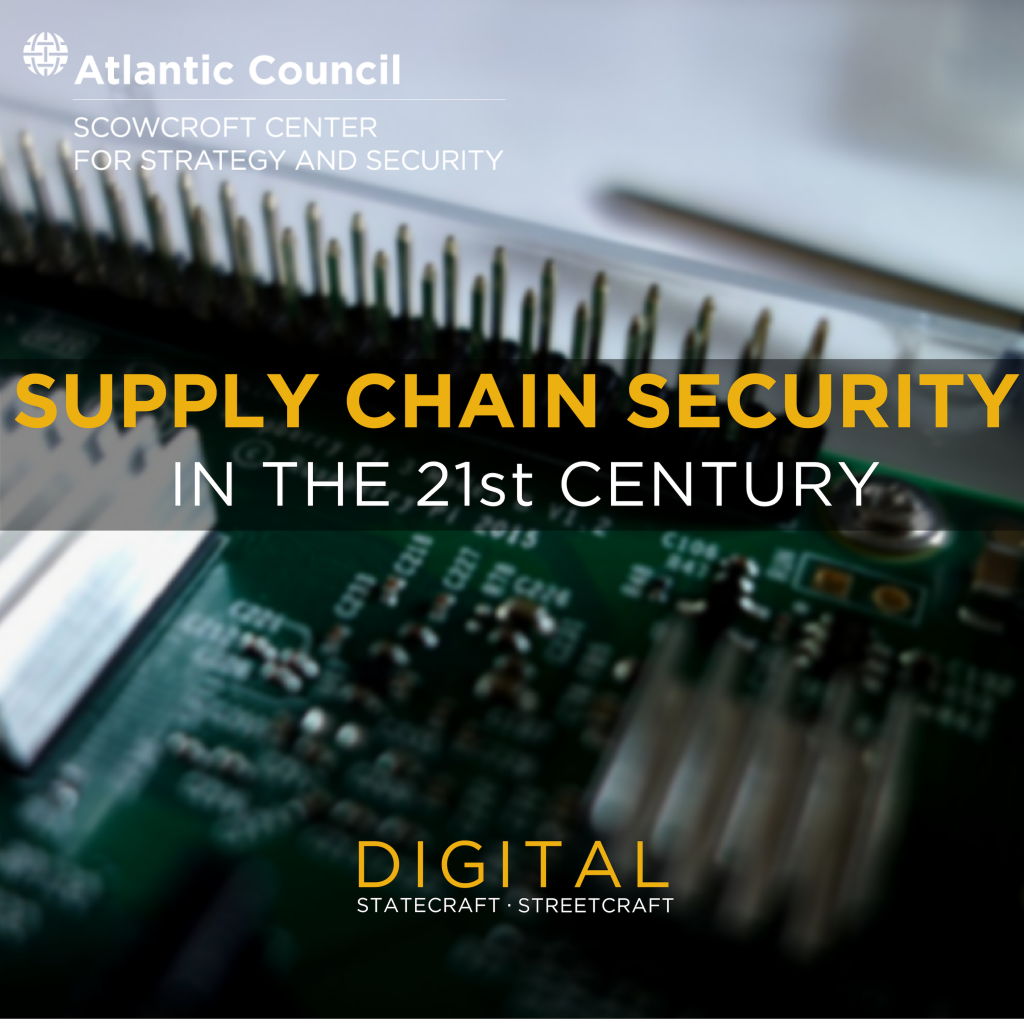 Episode 4: Supply Chain Security in the 21st Century
April 15, 2019
Supply chain attacks have caused some of the most damaging cyber incidents in history, including the 2017 NotPetya malware incident, and they are on the rise. The proliferation of internet-connected devices and the increased reliance of foreign manufacturing increases the attack surface for organizations and makes maintaining visibility into an entire supply chain challenging. The Atlantic Council and Raytheon facilitate a dynamic and solution-oriented discussion on mitigating supply chain risks in an increasingly-connected world.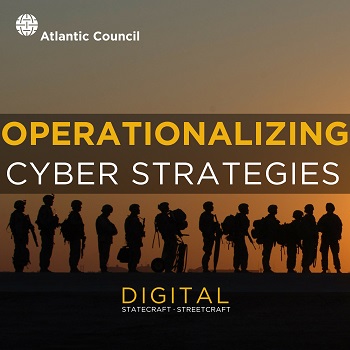 Episode 3: Operationalizing Cyber Strategies
March 15, 2019
Early 2019 saw the biggest inflection point in US cyber strategy since 1998, with the White House, Department of Defense, and Cyber Command all publicizing new strategies. These new strategies adhering to persistent engagement will have second and third-order effects in the interconnected cyber world. The Atlantic Council and Raytheon facilitate a discussion covering whether these new strategies are the right strategies and how the US can make them work.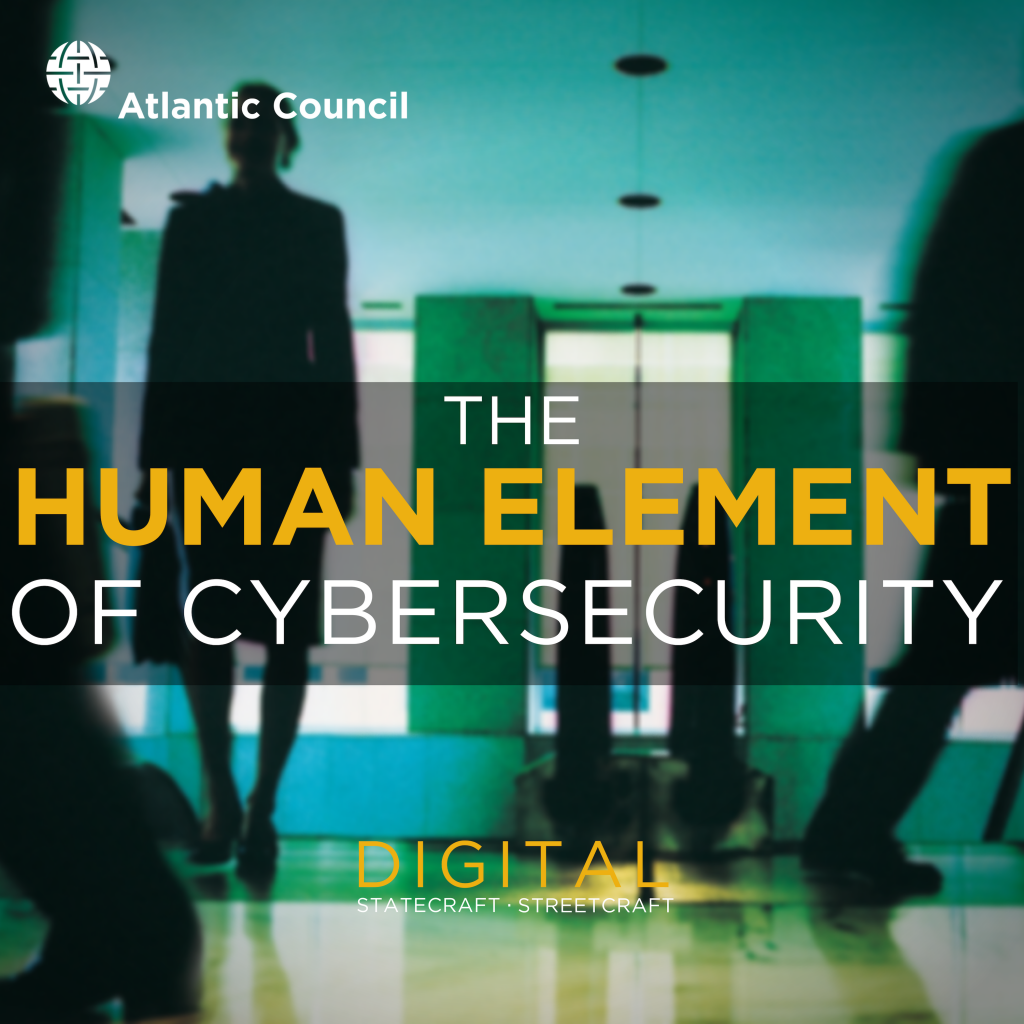 Episode 2: The Human Element of Cybersecurity
January 31, 2019
Humans are on the front lines of cybersecurity. As companies grow weary of disappointing "silver bullet" technical cybersecurity solutions, they need to turn to their workforce and the cyber community. Employees are more than just a weakness in the cyber perimeter; they can also be a valuable resource once equipped and educated. Employers should also be open to potential security professionals with unconventional backgrounds who can provide invaluable non-technical perspectives.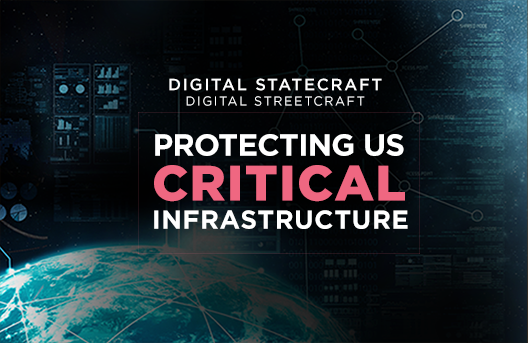 Episode 1: Protecting US Critical Infrastructure
December 21, 2018
The security of US critical infrastructure is vital to the nation's security, prosperity, and well-being. We live in an era of constant advances in the sophistication of attack technology and the emergence of more destructive attacks and bolder nation-state actions, resulting in unprecedented access to power grid operations. Despite renewed concerns about the threat and the risks associated with potential disruptions, threats clearly outpace our ability to secure the infrastructure.
Follow Cyber Statecraft on Twitter