Read our series on the gendered impacts of security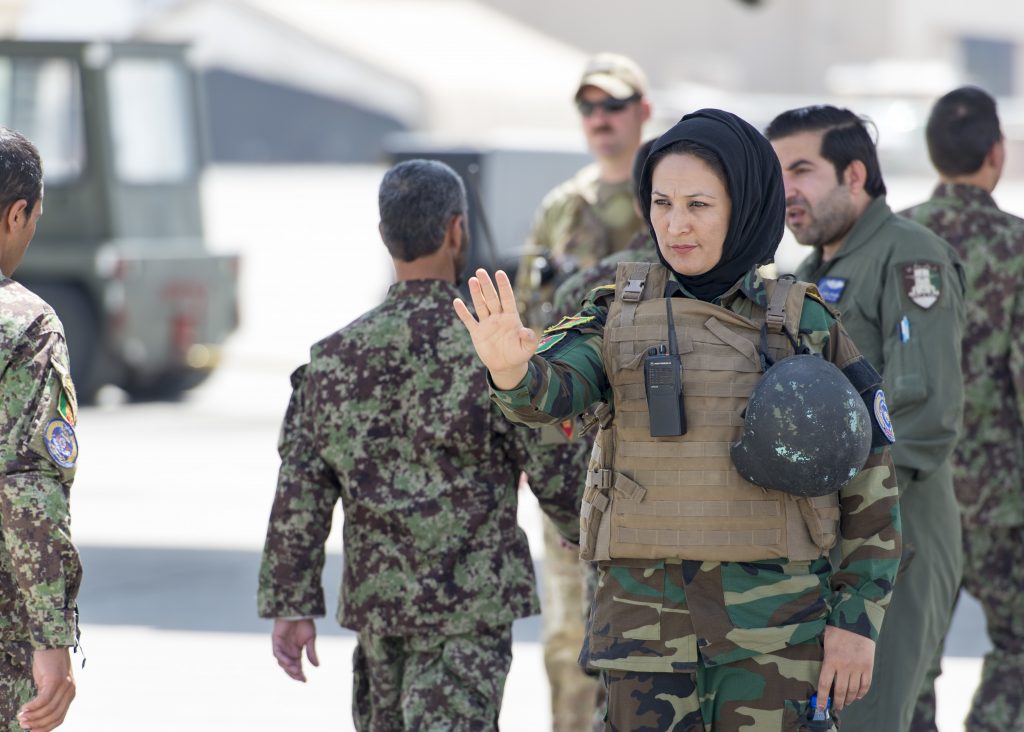 Gender and security series
From the gendered consequences of non-traditional security threats like climate change and the disproportional targeting of women by disinformation campaigns, to assumptions about women in cybersecurity and peacemaking and the pursuit of feminist foreign policy in allied states, gender is an enormously consequential component of every facet of international security today.
Mon, Mar 8, 2021
Anca Agachi and Priya Swyden published a blog that examines the unbalanced impact of non-traditional threats on gender.
Read More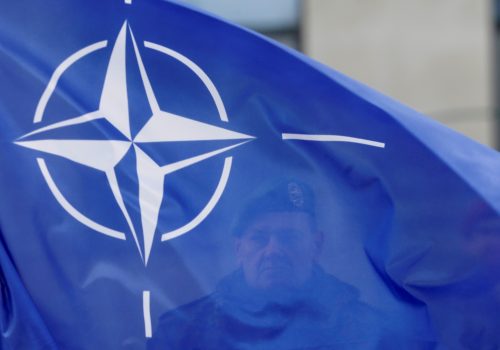 Tue, Mar 9, 2021
As an alliance, NATO plays an important role in advancing equity within foreign policy. When NATO foreign ministers meet later in March, they should take the natural next steps toward adopting a feminist foreign policy.
New Atlanticist by Gabriela R. A. Doyle, Madeline Olden, Leah Sheunemann, and Christopher Skaluba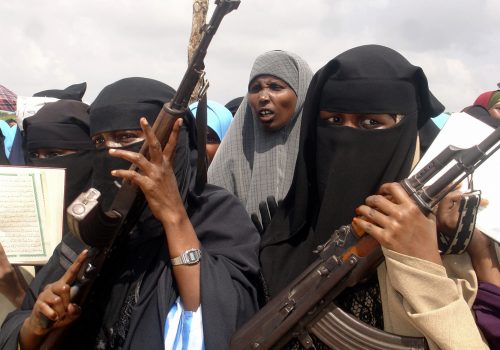 Mon, Mar 8, 2021
There's a disconnect between rhetoric and reality when it comes to women's roles in peacebuilding and development projects because the discussion about women overwhelmingly focuses on them as victims of conflict and political violence without also recognizing them as participants in it. That's a problem.
New Atlanticist by Aude Darnal
Watch the video
To commemorate International Women's Day, next-generation leaders from across the Scowcroft Center for Strategy and Security shared their thoughts on the underlying theme of the future of defense: gender matters. Diversity matters. We need to take a multifaceted approach to our collective security.
Subscribe for the latest on gender and security
We are proud to introduce to you The Strategist: a newsletter to catch you up on highlights from the Scowcroft Center for Strategy and Security.
In-depth reports

Thu, Jul 22, 2021
NATO leaders are finally focusing on human security, a major step toward a broader vision of crisis management.
New Atlanticist by Sarah Dawn Petrin

Fri, Apr 9, 2021
Twenty years after its creation, NATO should affirm the strategic significance of the Women, Peace, and Security Agenda and define what it means for an era of great power competition.
NATO 20/2020 by Cori Lynne Fleser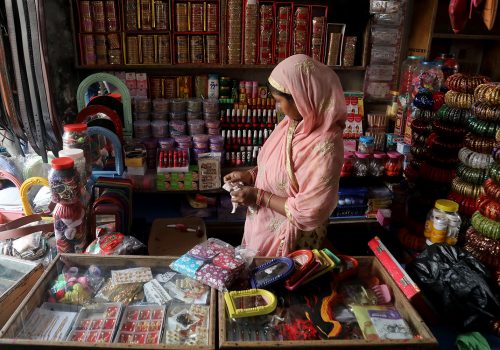 Mon, Mar 8, 2021
The fallout from the COVID-19 pandemic has been especially damaging to the economic well-being of women—worsening gender inequality by crippling women's employment and earning opportunities while exacerbating household challenges such as violence against women.
New Atlanticist by Nicole Goldin
Related experts
Related center