Activists, experts, and leaders flocked to the beaches of Egyptian resort town Sharm el Sheikh for the United Nations Conference of the Parties (COP27). Over the two-week convening, global leaders discussed topics ranging from ways to finance their emissions-reduction goals to new ambitions to keep global warming below 1.5 degrees Celsius.
Dubbed the "African COP," this year's conference was expected to see Global South countries rally together to press rich countries on their role in driving climate change. For the first time, global leaders promised to set up a "loss and damage" reparations fund, paid for by wealthy countries, to help low-income countries pay for the consequences of the climate crisis.
COP27 took place after a season of extreme weather events and natural disasters that saw catastrophic flooding in Pakistan, droughts across Africa, and more. And as the conference unfolded, leaders kept their eyes on the global energy crisis spurred by Russia's invasion of Ukraine, which has pushed energy security to the fore—sometimes at the expense of the climate.
Have countries heeded this year's wake-up calls with bold commitments at COP27? Our experts—many of whom were in Sharm el Sheikh—dispatched their insights and recommendations for world leaders throughout the course of this critical conference. This post was continuously updated as their reactions streamed in.
Check out all our work on COP27 here.
---
The latest analysis from Sharm el Sheikh
---
NOVEMBER 23, 2022 | 3:30 PM WASHINGTON | 10:30 PM SHARM EL SHEIKH
COP27 readout: The good and the bad as COP27 concludes
Requiring an additional thirty-six hours of negotiation, official delegates finally reached a settlement and final communique early Sunday morning. The deal is underpinned by the landmark agreement to create a fund for climate compensation, bringing a nearly three-decade journey for "loss and damage" closer to the finish line. Even if details are sparse regarding contributions to the fund and the criteria for disbursement to vulnerable or impacted nations, bringing forth a commitment from two hundred participating countries is representative of the amount of influence the Global South has wielded throughout the past two weeks.
The disappointing absence of increased emissions reduction targets in the communique is an indicator of how the needs of the developing world have underpinned this COP. Ambitions for economic development amidst a global energy crisis have given enough influence to global oil and gas producing states that room for a significant push to reduce the role of oil and gas in the energy mix has been significantly limited.
Read more
NOVEMBER 21, 2022 | 8:57 AM WASHINGTON | 3:57 PM SHARM EL SHEIKH
The big success and bigger failure of COP27
The Global South won, but did the climate? Negotiators at the UN climate-change conference known as COP27 extended their stay in Sharm el Sheikh, Egypt to hammer out a final agreement that will create a loss and damage fund to compensate developing countries harmed by climate change. But the deal barely addresses other urgent topics such as reducing greenhouse-gas emissions, even as the consequences of climate change become clearer by the day. Have negotiators done enough to help save the planet and the people on it? What other surprises cropped up at COP? Our experts, who were on the ground in Sharm el Sheikh, are here to weigh in.
Read their takeaways
---
Stepping up ahead of negotiations
---
NOVEMBER 18, 2022 | 6:18 AM WASHINGTON | 1:18 PM SHARM EL SHEIKH
Solutions for achieving net-zero emissions and improving energy access for all
Our Global Energy Center pulled to the side top thinkers, leaders, and innovators on climate solutions at COP27 to talk about their ideas for achieving net-zero ambitions while ensuring energy access for all.
Watch the full playlist
NOVEMBER 17, 2022 | 9:28 AM WASHINGTON | 4:28 AM SHARM EL SHEIKH
How climate change affects peace and security across the world
By Lama El Hatow
As climate change impacts intensify—fueling migration and competition over scarce resources—so does the risk that conflict that may emerge. That risk has only been exacerbated by recent economic shocks, energy-supply disruptions, and increasing food insecurity.
While climate-linked migration and displacement (or "human mobility") are discussed extensively at COP27, they are not officially on the agenda. The US Center, as well as several other pavilions at COP27 like the Climate Mobility Pavilion, have hosted series of events discussing the connections between climate change, conflict, peace, and security. At these events, speakers explained how, with assessments by officials from the US Departments of State and Defense, the United States is looking at hotspot zones around the world that are at risk from severe climate impacts—including how fragile and conflict-affected countries are negatively affected by these impacts. The United States is conducting these assessments in an attempt to provide an early warning about which regions are most at risk from climate change.
One of the most concerning ways that climate change will impact these regions is by contributing to increasing food insecurity. According to a report by the UN Food and Agriculture Organization and the World Food Programme, up to 205 million people across forty-five countries are expected to face acute food insecurity, while up to 45 million people across thirty-seven countries are projected to face severe malnourishment that may result in starvation or death. The report also explains that more than 70 percent of people facing acute food security over the last year were living in conflict-affected countries; and in several countries and regions, climate change and extreme weather events are driving increases in food insecurity. Russia's full-scale invasion of Ukraine has only added to the crisis by elevating prices for food and energy, the latter key to distributing food worldwide.
The report also identified nineteen hotspots—seventeen countries and two regional clusters—that are most at risk of worsening food insecurity over the next few months due to climate change effects, increasing conflict, economic shocks, and more. The 970,000 people who are projected to face the most severe conditions are located in five countries—Afghanistan, Ethiopia, Somalia, South Sudan, and Yemen.
With the number of climate refugees increasing, countries are beginning to assess how to manage this new movement of people, which will likely have spillover effects across regions. Although climate change is impacting the world all over, some countries have more capacity and resilience to manage the crisis than others; hence, migration flows in the Global South are steering toward countries with better resilience. Many at COP27 have argued that developed countries have a moral and ethical responsibility towards the migrants from the Global South, since they are coming from countries that didn't contribute as much to the world's emissions problem. Historically, however, there has been a pervasive anti-immigration sentiment that fuels restrictive policies and a general reluctance to provide legal protection to people fleeing their home countries due to conflict or climate change. Additionally, there has not yet been an established finance arrangement or action protocol on climate-linked mobility at the global level. Extensive work with significant cooperation still needs to be done to address this worsening crisis.
—Lama El Hatow is a nonresident fellow with the Atlantic Council's empowerME Initiative.
NOVEMBER 17, 2022 | 1:55 AM WASHINGTON | 8:55 AM SHARM EL SHEIKH
Insurance for a climate-safe future
With COP27's focus on climate change adaptation, in addition to mitigation, the insurance sector now has an "absolutely integral role to play" in helping people manage disasters after—and even before— they happen, said Francis Bouchard, Marsh McLennan's managing director of climate.
In conversation with Jorge Gastelumendi, director of global policy at the Adrienne Arsht-Rockefeller Foundation Resilience Center, Bouchard explained that insurance still has a very "traditional" role in terms of signaling to people the risks they may be acquiring in a new venture and paying claims after events unfold.
But there's a new way that the insurance sector is helping send those risk signals earlier: Anticipatory finance, in which some companies offer a way to pay before a disaster strikes. "So if you statistically know that at some point [an] event is going to turn into something that would've been insured, you can actually put money in peoples' hands before the event," Bouchard explained. "They can spend that money to protect their families, their businesses, their cattle, their farms, whatever it is; but they can take steps before."
Bouchard warned, however, that the idea hasn't been scaled yet, as companies undergo a "mindset shift" from paying a claim after an event to making a claim never happen. Yet, he added, with momentum sparked by the global focus on risk reduction, which has resulted in new initiatives like the Group of Seven's Global Shield, "the time is now for the insurance industry to lead."
Watch more
NOVEMBER 16, 2022 | 7:18 PM WASHINGTON | NOVEMBER 17, 2022 | 2:18 AM SHARM EL SHEIKH
Dispatch from the Resilience Hub: Why countries can't give up on the 1.5 degree Celsius cap on warming
If countries that signed the Paris Agreement agree that we'll exceed 1.5°C & change the temp🎯, it means accepting more floods, fires & extreme heat+more people vulnerable to climate impacts🥵. We must accelerate solutions that protect people &communities from climate disasters👇 pic.twitter.com/4jIWd2JZgH

— Arsht-Rock Resilience Center (@ArshtRock) November 17, 2022
NOVEMBER 16, 2022 | 12:04 PM WASHINGTON | 7:04 PM SHARM EL SHEIKH
Will countries step up on loss and damage?
By Lama El Hatow
While loss and damage is near the top of the agenda at COP27, it has been a sticky point for many countries as they debate how to finance the loss and damage payments.
Climate mitigation looks to avert climate change through the reduction of greenhouse gas emissions and the development of zero-emission solutions; climate adaptation aims to minimize the chance that climate change impacts a given community. But loss and damage addresses the harms and costs induced by climate change, which is already happening.
In Pakistan, for example, the recent disastrous floods, which put one-third of the country under water, damaged over a million homes, and killed over a thousand people. The damage has been estimated to cost more than thirty billion dollars and it displaced more thirty million people from their homes, raising an immediate need for loss and damage compensation. Overall, while some countries like Belgium and Scotland have been willing to pledge funding for loss and damage, other leading economies, including the United States, showed resistance.
At the same time, climate finance has traditionally been in the form of loans to developing countries. So essentially, developing countries are borrowing money from developed countries for a problem they mostly haven't caused—and are being asked to pay it back with interest. Additionally, when climate disasters cause significant damage, they bring significant costs for the impacted country and, for developing countries, wipe out their financial resources, so the net outcome of the loan is almost nil. This essentially is why Pakistan has called for debt restructuring and debt relief after the flooding, to change this unfair setup.
At the institutional level, the Vulnerable Twenty Group (V20), a "cooperation initiative" of finance ministers from the countries most vulnerable to climate change, was formed in 2015 to present a unified voice on climate action. V20 members are also members of the Climate Vulnerable Forum, a non-treaty organization of fifty-five member countries which are estimated to have collectively lost $525 billion from 2000 to 2019 due to climate change. These two forums are actively pushing to promote a loss and damage payments mechanism.
While reaching a consensus on loss and damage has been challenging, some developed countries proposed alternative funding mechanisms for vulnerable countries. For example, the Group of Seven-led Global Shield announced at COP27 provides immediate financial support to V20 countries when climate-change-related disasters strike. With Germany's contribution of $175 million, and with additional contributions from France, Austria, Denmark and Ireland, the total financial coverage of the Global Shield is about $207 million. But the V20 countries also warned earlier this year that they could stop paying their debt service (estimated at about $685 billion) if lenders are not willing to restructure these debts and deduct the climate induced costs. In the words of Ghanaian Finance Minister Ken Ofori-Atta, by leaving nations at the mercy of climate catastrophe, "you could be triggering a global economic meltdown."
—Lama El Hatow is a nonresident fellow with the Atlantic Council's empowerME Initiative.
NOVEMBER 16, 2022 | 11:00 AM WASHINGTON | 6:00 PM SHARM EL SHEIKH
Saudi Arabia's take on aligning energy security needs and decarbonization goals
Global Energy Center Senior Director sat down with Khalid M. Abuleif, chief negotiator for the climate agreements for the Kingdom of Saudi Arabia, to talk about Saudi Arabia's latest plans to meet its commitments in the Paris Climate Accords and the world's needs for energy security.
The Paris Agreement has the potential to "be very costly for Saudi Arabia," Abuleif explained. "The countries that will be most impacted… [are] going to be oil producers, developing countries; the reasoning is because their economies are not fully diversified and they rely heavily on limited sectors."
But now is still the time for global climate action, Abuleif said. So as Saudi Arabia moves forward, it is working on making the country more resilient "to any kind of measures that could be taken," Abuleif explained.
Watch the full interview to hear about Saudi Arabia's latest initiatives geared toward improving energy security, boosting the country's economy, and meeting its climate obligations.
Watch more
NOVEMBER 16, 2022 | 9:05 AM WASHINGTON | 4:05 PM SHARM EL SHEIKH
How Freetown is addressing extreme heat
Yvonne Aki-Sawyerr, mayor of Freetown, Sierra Leone, caught up with Kathy Baughman McLeod at the Resilience Hub and explained how her city is using an affordable and "simple solution" to protect women from extreme heat at markets across the city.
Watch the full conversation
We're coming #TogetherForImplementation with our partner @yakisawyerr! 📺 https://t.co/pPQr4to3pO

She stopped by the @COPResHub to chat with @KBMcLeodFLA about how Freetown is building a cooler future with adaptation solutions. Watch our latest #COPChat now! pic.twitter.com/vOdCaHuo7u

— Arsht-Rock Resilience Center (@ArshtRock) November 16, 2022
NOVEMBER 16, 2022 | 2:03 AM WASHINGTON | 9:03 AM SHARM EL SHEIKH
Addressing Africa's rapidly rising energy demand
The African Development Bank Group's Kevin Kariuki joined Global Energy Center Deputy Director Reed Blakemore at COP27 to talk about sustainable development and energy access across Africa.
"Africa has endemic energy poverty which must be addressed," Kariuki said, "and at the same time, we must address the issues of the climate crisis."
To do that, Kariuki explained that he hopes leaders at COP27 realize that "what is actually required today is synergizing growth in energy demand with climate action." He said that would help "[meet] the needs of Africa."
"But we must also be realistic," Kariuki added, "that renewable energy on its own will probably not be able to provide the security of supply and affordable power that is required to be able to underpin Africa's social economic development."
Watch more
NOVEMBER 16, 2022 | 1:10 AM WASHINGTON | 8:10 AM SHARM EL SHEIKH
Why now is the best time to address energy security and climate change in tandem
Global Energy Center Senior Director Landon Derentz joined the National Grid's Rhian Kelly at COP27 to talk about addressing energy security in tandem with the energy transition.
"I think in many ways they're more aligned than they've ever been because if we want to get ourselves off Russian gas, the cheapest form of self-reliant energies are renewables," Kelly explained. She added that because global politics have changed, she thinks it's "the best time to be thinking about energy security and climate change together."
Watch more
---
A strategy for the Global South
---
NOVEMBER 15, 2022 | 5:07 PM WASHINGTON | NOVEMBER 16, 2022 | 12:07 AM SHARM EL SHEIKH
How cities in the Global South are adapting to climate change
At the Thailand Pavilion, Mauricio Rodas talked about urban resilience and climate adaptation in cities across the Global South. "Extreme heat is the climate hazard that [effects] more people than any other, and it is particularly severe in cities," he explained. He pointed out the innovations that are addressing extreme heat, such as the Cool Capital Stack investment portfolio recently launched by the Adrienne Arsht-Rockefeller Foundation Resilience Center and its partners.
See the highlights
Today at @COP27P discussing in different sessions the need to implement Nature based Solutions in cities, and highlighting the importance of the recently launched Cool Capital Stack as an innovative financial mechanism to address extreme heat related risks. @ArshtRock pic.twitter.com/sTtcx5lgtA

— Mauricio Rodas (@MauricioRodasEC) November 15, 2022
NOVEMBER 15, 2022 | 10:05 AM WASHINGTON | 5:05 PM SHARM EL SHEIKH
The first global ambassador for heat action lays out his top priorities
Newly appointed Global Ambassador for Heat Action Felipe Calderón outlined his agenda for tackling extreme heat in conversation with Mauricio Rodas, the senior advisor for heat and city diplomacy at the Adrienne Arsht-Rockefeller Foundation Resilience Center.
"The first thing we need to do is gather information… [and] second, to transmit that information to the right people," Calderón said.
He said that he believes "the main problem is the lack of awareness about the importance of the problem, about the magnitude of the problem." But, he added, getting information out to leaders, the media, and other stakeholders can help boost the urgency among leaders to address heat.
Afterall, Calderón explained, "the most cost effective way to avoid human deaths… [is] preventing or taking action on heat waves."
He also stressed the importance of nature-based solutions like planting trees in cities. That, he said, is an effective one because it "combines an adaptation solution with a mitigation solution."
Watch more
NOVEMBER 15, 2022 | 7:49 AM WASHINGTON | 2:49 PM SHARM EL SHEIKH
Dispatch from the Resilience Hub: How women are impacted by climate change
Arsht-Rock's Director @KBMcLeodFLA shares that "80 percent of the people displaced by climate change are women, and women are 14 times more likely to die from climate disasters." Action here at #COP27 is to understand how to better protect them from climate change. pic.twitter.com/RPUx2fN6vW

— Arsht-Rock Resilience Center (@ArshtRock) November 15, 2022
NOVEMBER 15, 2022 | 7:17 AM WASHINGTON | 2:17 PM SHARM EL SHEIKH
How to inhabit an uninhabitable region
By Lama El Hatow
The latest analysis from the United Nations (UN) indicates that we are still nowhere near limiting global warming to 1.5 degrees Celsius—the target set by the Paris Accords—and are actually headed towards 2.8 degrees. That means we may see regions around the globe become completely uninhabitable. According to the UN Office for the Coordination of Humanitarian Affairs, about six hundred million people across the Middle East and North Africa will face heat waves that go beyond the human survivability threshold by 2100. The Middle East North Africa (MENA) region is already a hot arid climate, and it will get hotter and drier with the impacts of climate change—with summertime temperatures that make it dangerous to be outdoors.
In this respect, we are heading toward an uninhabitable world and need to consider how best to adapt to it, particularly during the summer months. The immediate impact will be for people to spend more time indoors with the safety of air conditioning, which increases the demand for energy even further—bringing greater urgency to the search for clean renewable energy to power a smooth green transition. Additionally, within this year's COP there have been many discussions about the possibilities of heat resilience within cities, including urban reforestation that can create cooler micro climates, shaded areas above bicycle lanes, and holistic urban planning with an eye toward resilience.
Consider the way many cities in Canada and the far north have adjusted to their harsh winters by creating underground infrastructure to minimize outdoor exposure, including public transportation, tunnel systems, and connections to buildings. Similarly, countries in MENA such as the United Arab Emirates and Qatar are already working to enhance their infrastructure to limit outdoor exposure by connecting their metro lines through tunnels to buildings, along with tailoring cultural attractions to the climate from the world's largest indoor ski slope in Dubai to indoor stadiums and indoor golf courses. The MENA region is already building its cities to adapt to an uninhabitable world. The biggest risk, however, does not lie in wealthier countries that have the capacity to do this, but in the most vulnerable communities that will suffer tremendously in an environment made uninhabitable by climate change.
—Lama El Hatow is a nonresident fellow with the Atlantic Council's empowerME Initiative.
---
The future of climate adaptation
---
NOVEMBER 14, 2022 | 2:37 PM WASHINGTON | 9:37 PM SHARM EL SHEIKH
Water Day comes to COP27
By Lama El Hatow
Monday was Water Day at COP27; it was a reminder that putting water in the center of the climate debate is imperative, necessary for crucial action, and long overdue.
Water access is still a challenge for many local communities. While the world leaders are striving to achieve Sustainable Development Goal 6 (clean water and sanitation for all), they are in many ways moving backwards.
For example, in many parts of the world, the privatization of water has shifted communities away from bodies of fresh water hat sustain their livelihoods. Water is a public good, and commodifying water takes away very basic human rights. Private companies have bought the rights to use bodies of water for profits, while poor and marginalized communities struggle to pay the higher prices on water. In many cases, private companies are not only limiting access to this public good but also polluting it further with industrial processes.
Several groups at COP27 have discussed how vital it is to preserve water as a public good. With the impacts of climate change, the world is seeing water scarcity in some regions (such as the Middle East and North Africa), and floods and extreme rainfall in others. The COP27 president and the World Meteorological Organization launched the Action for Water Adaptation and Resilience initiative to focus on the climate and water nexus and on water adaptation.
Climate adaptation and covering loss and damage will require more climate financing, and much of that money needs to go toward water—specifically, toward efforts supporting water security for vulnerable communities. During Hurricane Katrina in 2005, the New Orleans area lacked sufficient access to clean water for days. Similarly, the floods in Pakistan left millions without access to clean water as some of the infrastructure needed to provide it was severely destroyed. Drought-stricken countries are banding together to share their technologies and expertise to manage water scarcity. For example, a group of countries led by Spain and Senegal launched the International Drought Resilience Alliance at COP27 to "shift drought management from emergency response to resilience against climate change impacts." Spain is committing five million euros to start it off.
As countries continue to partner with one another on water action, it will be crucial to ensure that there is appropriate focus on action for adaptation and resilience.
—Lama El Hatow is a nonresident fellow with the Atlantic Council's empowerME Initiative.
NOVEMBER 14, 2022 | 10:38 AM WASHINGTON | 5:38 PM SHARM EL SHEIKH
Delivering on UPS's emissions-reductions commitments
Laura Lane, executive vice president and chief corporate affairs and sustainability officer of the United Parcel Service (UPS), sat down with Global Energy Center Senior Director Landon Derentz at COP27 to talk about UPS's emissions-reductions goals.
Lane hopes that COP27 ultimately helps foster a "greater sense of collaboration between government, the private sector, and the NGO community. If they all come together, they "can solve a lot of the challenges that lie ahead for companies like [UPS]," that, Lane explained, are part of "one of the… hardest to abate industry sectors."
She pointed out that while UPS has a goal to be carbon neutral by 2050, global tensions and supply chain shortages are making it difficult to hit key checkpoints. For example, the global shortage of microchips is making it more difficult to electrify their ground fleet.
"And so we are trying to find other ways to be able to get the emissions out of our… operations," Lane explained. She said that UPS is searching for alternative fuels for its ground fleet and is working with other companies to incentivize the production of sustainable aviation fuel to power its operations in the air.
Watch more
NOVEMBER 13, 2022 | 1:16 PM WASHINGTON | 8:16 PM SHARM EL SHEIKH
Here's what to know heading into week two of negotiations
By the Global Energy Center
As COP27 reaches its midway point, technical discussions are set to gain speed in week two. The twin realities of an energy security crisis and the sweeping impacts of climate change on the developing world remain at the forefront of discussions throughout Sharm el Sheikh. The multi-stakeholder drive to surmount both challenges is drawing stronger linkages between climate action and energy security, opening new avenues for collaboration between governments, civil society, and industry.
After week one, a few things are clear:
US climate leadership is achieving legitimacy through action. Midterm elections at the start of COP27 served only to further energize a US delegation already operating with confidence following passage of the Inflation Reduction Act. President Biden, Speaker of the House Nancy Pelosi, Special Presidential Envoy for Climate John Kerry, the Director of the National Economic Council Brian Deese, and many others arrived in Egypt emphasizing an optimistic outlook for the energy transition in the United States, while underscoring the need to unlock "trillions" in private financing to replicate US momentum in the developing world. The steadfast presence of US congressional delegations from both sides of the aisle further reinforced the United States' commitment to addressing the climate crisis.
Next, the narrative at COP27 is no longer Western-led. The introduction of "loss and damage" to the COP agenda illustrates how the global south has successfully used the conversation in Europe and the West around energy security following Russia's invasion of Ukraine to underscore the need for access to sustainable energy resources that enable economic growth.
And finally, the hard conversations which have often been missed or dodged at prior COPs are now front-and-center.
Overall, the twin realities of a global energy security crisis and a developing world at the forefront of a majority of the worst impacts of climate change have created an opportunity to better integrate the policy spheres of climate action and energy security.
Read more
NOVEMBER 12, 2022 | 3:34 AM WASHINGTON | 10:34 AM SHARM EL SHEIKH
Dispatch from virtual reality: How games are informing decision makers on climate adaptation
Our Director of Extreme Heat Initiatives @KurtShickman & @ACMideast's Lama El Hatow caught up at Arsht-Rock's virtual reality booth ▶️ https://t.co/4YjD37Q4iq

Great to see @AtlanticCouncil representation on the ground at #COP27! #ArshtRockAtCOP pic.twitter.com/iPcxCaSFs8

— Arsht-Rock Resilience Center (@ArshtRock) November 12, 2022
NOVEMBER 12, 2022 | 2:57 AM WASHINGTON | 9:57 AM SHARM EL SHEIKH
What to make of USAID's new adaptation and resilience plan
At #COP27 @SamanthaJPower, citing the devastating $30+ billion flooding of Pakistan of @USAID announces new push to urgently drive private investment in adaptation & resilience. Big opportunity and vision here – @ArshtRock is ready – let's go! 🙏🙏🇺🇸🌏🌎🌍 pic.twitter.com/ITz3hKu5Qb

— Kathy Baughman McLeod (@KBMcLeodFLA) November 12, 2022
NOVEMBER 12, 2022 | 2:33 AM WASHINGTON | 9:33 AM SHARM EL SHEIKH
Experts praise the United States for finally stepping up—but there are also other climate leaders to watch
Global Energy Center Deputy Director Reed Blakemore sat down with the World Resources Institute's Dan Lashof to talk about the countries taking the lead on climate action.
Lashof explained that while this is the twenty-seventh COP, "it's COP1 for the United States being able to show up with a transformative climate law in place domestically." He thinks "that gives President Biden much more credibility," but he added that the world will be watching whether Congress will be able to sustain the momentum on climate action.
Lashof explained that, while people still pay a lot of attention to how politics in the United States impact the country's climate leadership, the world is "no longer unipolar."
"People are also looking to the EU and to China," he said. So I think those three major players are pushing the wall forward, sometimes together, sometimes not so much. But as long as they're moving and accelerating action, then we're seeing progress."
Watch more
---
Public-private partnerships
---
NOVEMBER 11, 2022 | 7:12 PM WASHINGTON | NOVEMBER 12, 2022 | 2:12 AM SHARM EL SHEIKH
COP's focuses on implementation, emerging economies, and public-private partnerships raise hopes
By Roger Martella
In this pivotal moment for global action on climate change, I'm in the full optimist camp regarding COP27 in Sharm el Sheikh—not only for Egypt, but for the precedent Egypt is setting for the future.
Two main reasons drive this enthusiasm. First, COP27 is focused on implementation—putting climate promises into action. Second, the event is committed to highlighting the needs and challenges of emerging economies. This will place a global spotlight on the unique opportunities for countries where most of the 750 million people without reliable access to electricity live.
Another reason to be optimistic about COP27 is the rapidly growing role of public-private partnerships between policymakers and corporate stakeholders. The growing role of companies to be part of the solution and partner with governments, nongovernmental organizations, and other companies in industrialized and emerging markets is leading to unprecedented collaborations, some already having an impact.
The pursuit of public-private partnerships is perhaps the top undercurrent at COP27, as many collaborators and odd bedfellows alike come together for bold pronouncements of projects and initiatives together. These examples demonstrate how emerging economies, through public-private partnerships and tangible proof points, are addressing the energy transition by blending different approaches, technologies, and perspectives. Additionally, they illustrate how emerging economies are positioning strategically to build climate resilient infrastructure that grows access to energy at the same time. The lessons learned from each will help inform the many ongoing discussions and negotiations in Sharm el Sheikh.
Roger Martella is the chief sustainability officer of GE. GE is a presenting partner of GEC at COP27: Ambitions for All.
Read more
NOVEMBER 11, 2022 | 12:37 PM WASHINGTON | 7:37 PM SHARM EL SHEIKH
At the "corporate COP," a new focus on private-sector solutions
By Lama El Hatow
The private sector has an immense presence at COP27 in all the various zones within Sharm El Sheikh, earning this conference the label of the "corporate COP." The business role comes in several forms.
First, there is a growing recognition that the private sector will have to close the gap in the unfulfilled one hundred billion dollar per year climate finance promise made by developed countries. We already know that one hundred billion is insufficient, with reports now claiming that two trillion dollars per year is what's needed for the Global South. UN Climate Change High-Level Champion for Egypt Mahmoud Mohieldin and US climate envoy John Kerry have argued that various modes of blended finance (using development funds to leverage private capital), as well as regulations on the private sector, are the only way to meet the one hundred billion dollar pledge and move toward the two trillion dollar goal. Kerry even announced that the US Energy Transition Accelerator would be carried out in partnership with Bezos' Earth Fund and the Rockefeller Fund, solidifying the role of the private sector in implementation.
Second, fossil-fuel and high-polluting companies are frightened and lobbying quite strongly. During decarbonization day today, their viewpoints were expressed in various sessions discussing how they are shifting their practices to renewable energy and phasing out fossil fuels. However, they are concerned, as Prime Minister of Barbados Mia Mottley and other island state leaders opened COP27 by stating that fossil fuel companies should pay a global carbon tax on profits to fund loss and damage for the Global South. The massive third quarter profits recently reported by Saudi Aramco ($42.4 billion), Exxon ($20 billion), and Chevron ($11.2 billion) alone show why this could be an attractive option for policymakers seeking loss and damage funds.
Third, businesses along with banks are under new pressure from investors to meet environmental, social, and governance (ESG) goals, and they are trying to catch up and understand what needs to be done. The Net Zero Banking Alliance, which is one of the four pillars of the Glasgow Financial Alliance for Net Zero that emerged at the last COP, has been convening to see how to enable as well as enforce banks to transition to net zero. CEOs of top commercial and investment banks including Blackrock, Citibank, and Standard Chartered are skipping the summit as they focus more on issues such as the fallout from Russia's war in Ukraine, energy crises, rising inflation, and the threat of recession. It is no secret that many large-scale corporations produce more greenhouse gas emissions than many countries. The argument is that these companies should be liable for compensation, not only to their consumers and board of directors, but also to the Global South and the world's most vulnerable people.
—Lama El Hatow is a nonresident fellow with the Atlantic Council's empowerME Initiative.
NOVEMBER 11, 2022 | 11:23 AM WASHINGTON | 6:23 PM SHARM EL SHEIKH
Partnerships to benefit the planet—and the private sector
Global Energy Center Senior Director Landon Derentz hosted Dorothy McAuliffe, the US State Department's special representative for global partnerships, to talk about how governments can work with the private sector to develop climate solutions.
"Governments can't tackle this challenge alone," McAuliffe explained. "We have to be in this all together."
While there are major benefits for the planet to be reaped from this partnership, McAuliffe explained that there are benefits for the private sector too: "There are jobs and opportunities that come along with this clean energy transformation… and finding these solutions."
Watch more
NOVEMBER 11, 2022 | 10:43 AM WASHINGTON | 5:43 PM SHARM EL SHEIKH
Gaming and social tech can reorient the world toward a climate-resilient future
By increasing awareness of climate adaptation measures, gaming and social technologies are creating impact on the ground in many countries.
On Friday, the Adrienne Arsht-Rockefeller Foundation Resilience Center hosted an event at the COP27 Resilience Hub that brought together gaming and technology experts to talk about innovative solutions to build resilient communities.
For example, games like Garden Story help users acquire the knowledge and skills they need to take climate action in their communities. Similarly, Meta aims to help users understand the types of climate-adaptation tools that are available to prevent future damage and loss.
See top moments from the event
"Gamers are ahead on the curve on climate & we're seeing this permeate the industry a little faster than others," says @ChanceGlasco. Arsht-Rock's VR pilot & games like @gardenstorygame integrate climate solutions, equipping players w/knowledge & skills for climate action. pic.twitter.com/aF6XSVyNv3

— Arsht-Rock Resilience Center (@ArshtRock) November 11, 2022
NOVEMBER 11, 2022 | 11:12 AM WASHINGTON | 6:12 PM SHARM EL SHEIKH
Quick take: The attendance at COPs has transformed. Here's what that means for the energy transition.
#COP27 quick take: As uniform acceptance of the #EnergyTransition takes hold, an increasing number of energy and finance executives – many for the first time – are gravitating to the conference. A post-denial posture is empowering a groundswell of new solution-oriented actors.

— Landon Derentz (@Landon_Derentz) November 11, 2022
NOVEMBER 11, 2022 | 7:30 AM WASHINGTON | 2:30 PM SHARM EL SHEIKH
Improving clean-energy access for everyone
As the energy transition gets underway, experts are searching for ways to bring clean energies to everyone—and particularly low-income and developing countries.
Doing so will require focuses like improving financing, making the energy supply chain more efficient, and turning toward cooling solutions, said panelists at an Adrienne Arsht-Rockefeller Foundation Resilience Center event at the Resilience Hub.
"We need to make sure that access to energy is resilient," said Lavinia Bauerochse, global head of ESG at Deutsche Bank. "Climate change-induced weather extremes like floods and heat must be factored in. Without a resilient infrastructure, our efforts will be short lived."
See top moments from the event
"One billion people have no access to cooling… & are considered highly vulnerable to heat events," says @jmcurtin of @RockefellerFdn.

But traditional cooling contributes to emissions. We must bring cooling to vulnerable communities w/o further exacerbating climate-driven heat. pic.twitter.com/rAw06gdiAo

— Arsht-Rock Resilience Center (@ArshtRock) November 11, 2022
NOVEMBER 11, 2022 | 6:46 AM WASHINGTON | 1:46 PM SHARM EL SHEIKH
The energy crisis shows the need to accelerate the energy transition
Global Energy Center Senior Director Landon Derentz sat down with HIF Global's Meg Gentle to talk about decarbonization ambitions at COP27.
"There are so many incredible ideas here in Egypt this year, and we can show that eFuels, this synthetic fuel, this is happening now," Gentle explained. HIF Global produces eFuels in countries like Chile and Australia.
EFuels, which are fuels created by renewable energies and carbon capturing from the air, have potential now, added Gentle. "These are fuels that can be used immediately; this is a solution for today."
Watch more
---
The innovative solutions at play
---
NOVEMBER 10, 2022 | 2:08 PM WASHINGTON | 9:08 PM SHARM EL SHEIKH
Gaming and virtual reality set out to change how decisionmakers tackle climate change
By Lama El Hatow
As climate change becomes the world's reality, groups are using technology to bring it to virtual reality as well.
With the evolution of technologies over the years and the emergence of the gaming industry, there has been an increase in the number of innovative ways through which people can see how climate change impacts the world and, by association, how to deal with it. The COP27 Resilience Hub, run in part by the Atlantic Council's Adrienne Arsht-Rockefeller Foundation Resilience Center, has created a VR experience that allows each user to click on various places around the globe to see what would happen in a +2 degree Celsius or +4 degree Celsius world. Based on the Paris Agreement and the science, we need to remain underneath 1.5 degree Celsius of warming to avoid catastrophic climate impacts. In this VR experience, one can see that the city of Miami, for instance, would be completely submerged underwater from flooding. Experiencing this submersion is quite difficult to process.
Additionally in this experience, the user has the option to select from various adaptation measures that can help the city of Miami avoid these catastrophic changes. For instance, after selecting "reforestation," a nature-based solution, the user can see how Miami is able to withstand floodwaters. Alternatively, users can choose measures that may not be as effective, such as breakwaters in the case of Miami; from that, users can understand that decisions on adaptation must be designed for the particular contexts of each city. This technology allows policymakers to decide what kind of Miami they'd like to plan for in the future based on climate impacts.
Similarly, the video game "Eco" allows users to explore the "tragedy of the commons"—a situation in which users competing over environmental resources act in their own interest and ultimately deplete the resources entirely. Other games show how people's physical conditions change in response to increased temperatures and heatwaves in certain settings—for example in poorly serviced areas versus in areas with resilient infrastructure. This game can be useful to help users understand how workers who are exposed to the outdoors for long periods of time are impacted by a world that is continuously heating.
The gaming industry and VR have opened up ways to envision the world in the future and how best to live in it. Ultimately, this technology and innovation is important in that it can help decisionmakers decide which adaptation measures to employ.
—Lama El Hatow is a nonresident fellow with the Atlantic Council's empowerME Initiative.
NOVEMBER 10, 2022 | 12:15 PM WASHINGTON | 7:15 PM SHARM EL SHEIKH
Investments in climate technologies must begin with software
By Scott Reese
The annual United Nations Conference of Parties is underway in Sharm el Sheikh, Egypt, with delegates from around the world gathering to address one of the most urgent of global imperatives: climate change and the energy transition. Central to the conversation is tackling carbon emissions, the leading contributor to planet-wide warming.
During last year's conference, leaders reinforced the sense of urgency to take action. Since then, important moves have been made to drive progress. Notably, the United States, currently the world's second-largest carbon emitter, took its biggest step yet in combating climate change with a $369 billion investment via the Inflation Reduction Act that will reduce US carbon emissions to an estimated 40 percent below 2005 levels by 2030. This is in addition to steps to fund a modernized grid and breakthrough technologies in the Infrastructure Investment and Jobs Act. These two landmark climate change laws not only aim to reduce climate emissions, but they also advance US investments in both energy security and grid resiliency as well as critical breakthrough technologies.
Yet a problem so daunting can leave us all wondering, how does the world move faster?
While it's critical to invest in long-term, high-impact levers like renewable energy, hydrogen, and carbon capture and sequestration technologies, software is an investment that can pay dividends today and accelerate our ability to embrace electrification and decarbonization tactics.
Read more
NOVEMBER 10, 2022 | 9:00 AM WASHINGTON | 4:00 PM SHARM EL SHEIKH
Nancy Pelosi and Kathy Castor at COP27: The US won't abandon its climate leadership, regardless of who controls Congress
By Katherine Walla
The United States is officially back "in the game," leading the fight against climate change, said US Representative Kathy Castor, chair of the House Select Committee on the Climate Crisis. "And we're not leaving the playing field ever again."
Castor and House Speaker Nancy Pelosi spoke on Thursday about how the United States is addressing the climate crisis at an Atlantic Council Front Page event hosted by the Adrienne Arsht-Rockefeller Foundation Resilience Center at the United Nations Climate Change Conference of the Parties (COP27) in Sharm el Sheikh, Egypt.
While the United States—which withdrew from the Paris Climate Accords in 2019 but rejoined the agreement in 2021—has seen its climate leadership questioned, Castor said the country now has the tools to meet its emissions reduction goals. Those tools, she explained, include the bipartisan infrastructure law and the Inflation Reduction Act (IRA), the latter of which she deemed the "most important climate bill" in US history.
At COP27, Pelosi hopes that US and global leaders will "find common ground" to address climate change, especially because of how pervasive the effects will be on health, economies, and even security globally. "The competition for habitat and resources can cause conflict," Pelosi noted. "We have to avoid that."
Read more
NOVEMBER 10, 2022 | 6:52 AM WASHINGTON | 1:52 PM SHARM EL SHEIKH
Energy security and the energy transition are "mutually reinforcing," says US official
On Thursday, Global Energy Center Senior Director Landon Derentz sat down with US Assistant Secretary of State for Energy Resources Geoffrey Pyatt to talk about global energy security.
"Energy is at the white hot center of international affairs in a way that it has not been in a long time," Pyatt said. But despite countries scrambling for cheaper and more destructive energy sources like coal amid global gas shortages, Pyatt argued that energy security and the energy transition "are not in conflict with each other; in fact, they're mutually reinforcing."
"We need to continue to work… to build an energy system internationally which helps our allies and partners to advance their economies [and] to deliver results for their citizens," he said. "But we also need to keep working on the energy transition."
Watch more
---
Protecting the planet—and people
---
NOVEMBER 9, 2022 | 12:30 PM WASHINGTON | 7:30 PM SHARM EL SHEIKH
For COP outcomes that benefit the groups most vulnerable to climate change, representation must improve
Looking around to see who is present at COP27, there's a lot of diversity and an array of ethnicities, cultures, and backgrounds across groups that aim to represent their communities and share their stories about how climate change impacts them. But not everyone has the privilege to be able to attend this COP and convene in an effort to inform policymakers of the realities on the ground. In fact, the most vulnerable and impacted communities around the world are often the ones that face the most hurdles in attending these conferences. Hence, these communities' stories oftentimes never make it to the ears of the decision makers in the negotiating rooms deciding the world's fate.
It thus becomes the international community's responsibility to inform those decision makers for the sake of those not present at COP27. Within Egypt, minority groups such as the Nubian communities in Aswan and the Bedouins of Sinai will not be present at this COP. In November 2021, a severe storm hit the city of Aswan, destroying homes, flooding small islands, and decimating the already limited agriculture—and the community there is still healing from this disaster today. They report that such a storm has not hit Aswan in the last forty years. As these communities rely on the Nile River for their daily livelihood, the impacts of climate change, including lower water levels in rivers, are acute and detrimental for them. There are other examples of detrimental impact worldwide, most recently with floods in Pakistan destroying over a million homes and killing over a thousand people.
As leaders discuss the financial mechanisms for loss and damage payments in the negotiating rooms, it is important to know how and where these losses and damages are taking place across the globe. The Global Stocktake launched at COP26 requires countries to report on local- and community-level participation in nationally determined contributions, thus making the participation more feasible but still far from what is needed. That is why representation matters; and having local communities, tribes, indigenous peoples, and minority groups present at such a convening as COP is not only necessary but vital so that any outcomes of negotiations are holistic and take into consideration the needs of those most vulnerable to climate change. To ensure the inclusion of these groups, they must be allowed access to funding as well as partnerships with local and international civil-society organizations.
—Lama El Hatow is a nonresident fellow with the Atlantic Council's empowerME Initiative.
NOVEMBER 9, 2022 | 10:41 AM WASHINGTON | 5:41 PM SHARM EL SHEIKH
Reasons to be optimistic about the "implementation COP"
COP27 has, to date, been scarce on tangible results, with the majority of action occurring outside of the negotiating room as a diverse coalition of industry and nongovernmental organizations descends on Sharm el Sheikh.
But there are clear signs emerging that should offer optimism as technical groups dominate the balance of the next two weeks:
Finance remains center stage. Financing both energy transition​s and climate adaptation has, at least thus far, remained front-of-mind for policy leaders over the past two days. Commitments from a handful of European countries seeking to accelerate international climate adaptation finance are one such bright spot, despite the relative lack of optimism for progress leading up to the COP this year. Yet this box is still largely unchecked.
Private sector participation. COP's transition from a largely technocratic convening to an increasingly multifaceted climate convention filled with corporations and civil society continues. Observers should be encouraged that the dialogue is moving past simple greenwashing, in favor of efforts to establish a widespread coalition of parties engaged in the climate conversation.
Implementation is in limbo. Though COP is meant to focus on acting on the pledges laid out in COP26 and the Bonn intersessional, homing in on details that expose the current tension between energy security and climate ambitions is proving to be more difficult than gaining commitments from governments for these pledges in the first place.
Significant work remains to be done in the coming days.
Read more
NOVEMBER 9, 2022 | 10:30 AM WASHINGTON | 6:30 PM SHARM EL SHEIKH
The health sector's role in climate change and ambitions
Global Energy Center Deputy Director Reed Blakemore sat down with John Balbus, acting director of the Office of Climate Change and Heath Equity at the US Department of Health and Human Services to talk about health equity and decarbonizing the health sector.
"Health is often mentioned as a reason to be acting on climate change, but the health community isn't present," Balbus explained. But over the last year, he added, "the health sector has mobilized in a way that it has not over the last twenty-six COPs."
"So what we're hoping is that by mobilizing the health sector," Balbus said, the sector can provide health information to national leaders that convinces them to increase the urgency to tackle climate change.
According to Balbus, the health sector is responsible for about 5 percent of global carbon emissions, but no countries focus on the decarbonization of the health sector. He said they should include the health sector in both reducing emissions and adapting to climate change.
Watch more
NOVEMBER 9, 2022 | 7:16 AM WASHINGTON | 3:16 PM SHARM EL SHEIKH
The newest advocate of heat resilience: The world's first global ambassador for heat action
On Wednesday, the Adrienne Arsht-Rockefeller Foundation Resilience Center unveiled a new leader in climate adaptation. At COP27, Felipe Calderón, former president of Mexico, took the reins as the first-ever global ambassador for heat action with a mandate to raise the issue of extreme heat among the world's leaders to protect people, jobs, and the economy.
Watch the unveiling
Agradezco enormemente a @ArshtRock Resilience Center la invitación para ser Embajador Global para la Acción frente a las "Olas de Calor". En el marco de la #COP27 en Egipto. Las "olas de Calor" mata muchos más personas en el mundo que el resto de los eventos climáticos extremos. https://t.co/Vxxps9fJy1

— Felipe Calderón 🇺🇦 (@FelipeCalderon) November 9, 2022
NOVEMBER 9, 2022 | 10:05 AM WASHINGTON | 5:05 AM SHARM EL SHEIKH
Cash for cooling
As the temperature goes up, it'll be vital to protect people, communities, and local economies from extreme heat and its effects.
The Adrienne Arsht-Rockefeller Foundation Resilience Center and partners including the Rockefeller Foundation, JP Morgan Chase & Co, ClimateWorks, Marsh McLennan, and IFC, gathered together at COP27 to launch the Cool Capital Stack, the first investment portfolio dedicated to supporting cooling solutions for the world's most vulnerable.
Watch top moments from the launch
Cities are taking the lead in implementation, like Freetown's market shading project. https://t.co/eplPzcyxkT

But it's hard to scale. "There just is not enough [money] flowing to the Global South," says @yakisawyerr. "The difference between the rhetoric & the reality is huge." pic.twitter.com/I2CnmMZMzi

— Arsht-Rock Resilience Center (@ArshtRock) November 9, 2022
NOVEMBER 9, 2022 | 1:15 AM WASHINGTON | 8:15 AM SHARM EL SHEIKH
How cities are taking the lead on heat action
On Wednesday, Luis Donaldo Colosio Riojas, mayor of Monterrey, Mexico, recounted watching his city's temperature rise ten degrees over the last thirty years. "We are ill-prepared for this silent killer and people are facing the consequences," he said.
The mayor gave his thoughts at an Adrienne Arsht-Rockefeller Foundation Resilience Center event focused on what cities are doing to take the lead on heat action. Earlier this year, the city of Monterrey appointed a chief heat officer committed to reducing the threat of extreme urban heat for vulnerable people.
Global Chief Heat Officer Eleni Myrivili explained that the way cities are built makes them "death traps" of heat for people. It is important to listen to cities, she added, as they know "where the problem is and what they really need to do to respond to it."
Watch top moments from the event
"The way cities are built are death traps for people, that's why it's important to listen to cities." We know that people don't have to die from #ExtremeHeat.

Global Chief Heat Officer @leniomyrivili explains why cities need a seat at the policy table to protect people. #CoP27 pic.twitter.com/QB1NtbeA87

— Arsht-Rock Resilience Center (@ArshtRock) November 9, 2022
---
Takeaways as negotiations get underway
---
NOVEMBER 8, 2022 | 6:47 PM WASHINGTON | NOVEMBER 9, 2022 | 1:47 AM SHARM EL SHEIKH
Dispatch from the World Leaders Summit: The most fundamental plan for adaptation in a decade
LIVE FROM #COP27 🔴 Director of Global Policy @Gasteluj gives you an inside look at the newly launched Sharm El Sheikh Adaptation Agenda, with 30 adaptation outcomes to accelerate climate resilience. Watch now ⬇️ #cop27egypt pic.twitter.com/ddo4DP4OkZ

— Arsht-Rock Resilience Center (@ArshtRock) November 8, 2022
NOVEMBER 8, 2022 | 2:45 PM WASHINGTON | 9:45 PM SHARM EL SHEIKH
Some MENA countries are under-represented at COP27. Here's what that means for the negotiations.
By Lama El Hatow
The delegates at COP27 face the challenging and daunting dilemma of tackling the world's climate crisis in the midst of a series of global political and economic crises.
The world is still feeling the brunt of the COVID-19 pandemic with supply chain stalls from China and insufficient resources elsewhere. Add to that Russia's war in Ukraine has pulled a plug on global gas flows—raising Europe's worries about staying warm this winter—and has also generated concern about wheat-supply shortages and food insecurity globally.
The compounded effect of all of these issues has led to broadening global inflation. So not only are the least developed countries becoming more vulnerable to the worsening global economic outlook, but even some of the wealthier countries have difficulties staying afloat. In the Middle East and North Africa (MENA), several countries face their own economic and political turmoil with Syria still at war, Sudan reeling from political instability after a coup last year, and Lebanon facing the worst economic crisis in its history with power outages and bank closures that put the Lebanese people in unforeseen circumstances.
Without ignoring political and economic turbulences like these, how will the delegations at COP27 deal with global crises while also asking the world to commit to more ambitious pledges and enforce the execution of them? The limited representation of many delegations from MENA countries at COP, including some of the most water-scarce countries in the region, raises concerns about the outcomes of the negotiations. Since the conflict-affected MENA countries are very consumed with their local economic and political challenges, the capabilities of these countries to address the climate crisis at COP27 are certainly going to be limited.
While some countries are being represented by delegations made up of several dozens of negotiators and experts, conflict-afflicted countries from the MENA region only have a few delegates to cover an agenda with so many key topics. They'll likely, therefore, have less negotiating power to tackle and influence the outcomes of the more controversial topics on the agenda, including climate financing and loss and damage.
—Lama El Hatow is a nonresident fellow with the Atlantic Council's empowerME Initiative.
NOVEMBER 8, 2022 | 11:17 AM WASHINGTON | 6:17 PM SHARM EL SHEIKH
Public capital is key to funding solutions to the "energy trilemma"
By Susan Flanagan
It is abundantly clear that achieving net-zero carbon emissions by mid-century is necessary to avoid the worst climate outcomes. However, the path to decarbonizing the energy sector is not "one-size-fits-all" between developed and developing markets. Given the historical tensions between developed economies, which modernized with fossil fuels, and developing economies, now being asked to forgo this route, it is evident that sustainable, long-term global cooperation will require addressing the "energy trilemma"—the need for the people to have access to sustainable, reliable, and affordable energy.
Sustainability is more urgent for countries hardest hit by climate change and often exposed to greater environmental risks. Reliability remains an elusive goal in many countries still working to bring basic electricity to their citizens in a secure and dependable way. Many of these developing economies also face roadblocks to electricity affordability due to weak government finances and credit, and the corresponding higher cost of capital for infrastructure development.
To drive global decarbonization and increase electrification in developing countries, policymakers and financial institutions must partner with project sponsors to tailor capital solutions that best fit each region and country.
Susan Flanagan is the president and chief executive officer of GE Energy Financial Services. GE is a supporter of the Atlantic Council Global Energy Center.
Read more
NOVEMBER 8, 2022 | 3:35 AM WASHINGTON | 10:35 AM SHARM EL SHEIKH
Ensuring both a just energy transition and access to affordable energy
Global Energy Center Senior Director Landon Derentz sat down with General Electric's Roger Martella to talk about ensuring a just energy transition and decarbonization while ensuring access to reliable, affordable, and sustainable power for everyone.
"We want to help countries, particularly in emerging economies achieve these goals by focusing on bespoke solutions for each country. There's no one-size-fits-all approach here," Martella said. He explained that while solutions may be different in each country, they'll all need to have the "same tools in the toolbox": a combination of renewable energy, gas, and grid.
General Electric is a presenting partner for the Global Energy Center's Ambitions for All project, which you can read about here.
---
Analysis as leaders assembled
---
NOVEMBER 7, 2022 | 1:43 PM WASHINGTON | 8:43 PM SHARM EL SHEIKH
What's happening beyond official negotiations?
Alongside other @AtlanticCouncil colleagues, Arsht-Rock's Director of Global Policy @Gasteluj set the scene for COP27 and the work that goes on beyond the official negotiations 👉 https://t.co/BKdk4GBGs3 @PoliticoRyan pic.twitter.com/y1CMuml9N2

— Arsht-Rock Resilience Center (@ArshtRock) November 7, 2022
NOVEMBER 7, 2022 | 12:36 PM WASHINGTON | 7:36 PM SHARM EL SHEIKH
The private sector holds a lot of the cards at COP27
By Lama El Hatow
As COP27 gets underway, various platforms of engagement are taking place.
In the blue zone, countries' official delegations are coming together to meet and negotiate on the agenda items put forth and agreed upon with the support of the United Nations Framework Convention on Climate Change and Glasgow, the COP26 host. These agenda items include increasing ambition on pledges for greenhouse gas emission reductions by all countries to limit global warming to 1.5 degrees Celsius, making progress on climate adaptation and ways to propel it forward, boosting climate finance and pushing developed countries to meet their financing commitments of $100 billion per year, and discussing a mechanism for loss and damage payments. The delegations agreed on Saturday to include the loss and damage fund as part of the agenda; it's considered a huge win for the Global South that is most vulnerable to and at risk from climate change impacts.
Meanwhile, the green zone is designated for civil-society pavilions, where various ministries from Egypt elsewhere can showcase their work; it is also a culture and arts hub for participants to network and have side events outside the negotiation rooms.
Additionally, there is a third zone this year: The Climate Action Innovation Zone, which has been set up as a private-sector hub for companies and corporations from around the world to showcase their work through exhibitions, side events, and networking sessions. Many of the region's largest players including Saudi Arabia's ACWA Power and Neom, the United Arab Emirates' IRENA, and Egypt's TAQA Arabia are all present on the sidelines of COP27 to discuss technology and innovation that sets the stage for a smoother green transition. Adjacent to the climate innovation zone is the Saudi Green Initiative, which also has its own designated area to showcase its work.
While the world focuses on the blue zone with government pledges and commitments, it appears the private sector holds a lot of the cards in this convening. As UN Climate Change High-Level Champion for COP27, Mahmoud Mohieldin reiterated that nonstate actors need to lead the way with regard to climate finance. It appears the role of the private sector and the deals happening on the outskirts of the COP may help set the stage for advancement in climate technology, innovation, and even financing.
—Lama El Hatow is a nonresident fellow with the Atlantic Council's empowerME Initiative.
NOVEMBER 7, 2022 | 11:23 AM WASHINGTON | 6:23 PM SHARM EL SHEIKH
Dispatch from the Singapore Pavilion: How to build cities resilient to heat
Kurt Shickman, director of Extreme Heat Initiatives at our Adrienne Arsht-Rockefeller Foundation Resilience Center, shared his readout from an event with the Mayor of Monterrey, Mexico, Luis Donaldo Colosio and Athens Chief Heat Officer Eleni Myrivili about the best solutions for managing extreme heat in cities.
Watch more
🔴Live from #COP27 ! @ArshtRock's Global #ChiefHeatOfficer @LenioMyrivili & City Champion for Heat Action Mayor @colosioriojas joined @RCitiesNetwork to share climate resilience lessons from cities. Our Director for Extreme Heat @KurtShickman shares his key takeaways. Watch now➡️ pic.twitter.com/XPw0lsEtvT

— Arsht-Rock Resilience Center (@ArshtRock) November 7, 2022
---
Gearing up for COP27
---
NOVEMBER 5, 2022 | 3:13 PM WASHINGTON | 10:13 PM SHARM EL SHEIKH
How a lack of energy security will impact the speed and impact of the energy transition
As today's energy crisis intensifies, Global Energy Center Senior Director Landon Derentz points out that a lack of energy security will slow the energy transition and spell trouble for ensuring affordable energy is accessible for all. "The world is short energy," he writes, "now and over the next decade." That calls for investment across the board—in zero-carbon energy sources and also oil and gas, he argues.
Read the thread
Policymakers must accept the path to climate progress starts with inclusivity. Unlike in prior decades, the bulwark of industry now accepts that the energy transition is real. They are engineers, put them to work. 8/x

— Landon Derentz (@Landon_Derentz) November 5, 2022
NOVEMBER 4, 2022 | 3:30 PM WASHINGTON | 10:30 PM SHARM EL SHEIKH
The new partnership financing a just energy transition in emerging economies
By Christopher Cassidy, Rainer Quitzow, and Maia Sparkman
As the global community convenes for COP27, Just Energy Transition Partnerships (JETPs) are poised to play an expanded role in financing the energy transitions of emerging economies. Conceived as multi-donor agreements to accelerate the phase-out of coal-fired power plants, JETPs first gained attention at COP26 with the announcement of the Just Energy Transition Partnership with South Africa, an $8.5-billion venture between the governments of South Africa, the United States, the United Kingdom, France, Germany, and the European Union. Since then, several other countries have expressed interest in their own JETPs, presenting an opportunity to drastically reduce global coal emissions. Nonetheless, while JETPs may represent an avenue for increased climate engagement with high-emitting emerging economies, they also face several key challenges moving forward.
Despite those challenges, JETPs bear the potential to represent a turning point in the climate finance agenda. By combining funding from several major Group of Seven (G7) donor countries, they not only offer substantial financial support to partner countries, but they also send an important political signal. To be sure, the sums under discussion only represent a fraction of the capital needed to reach the needed scale of investment to place these countries on a pathway that is compatible with the 1.5 degree Celsius target. Nevertheless, the hope is that they can lend additional momentum to ongoing reform efforts.
Read more
NOVEMBER 4, 2022 | 9:30 AM WASHINGTON | 4:30 PM SHARM EL SHEIKH
The West must rethink its development strategy to help electrify the African continent
By William Tobin and Maia Sparkman
Electricity access in Africa is in a dire state, and progress is being reversed. Outside of North Africa, around half of the population is electrified, and the electrification rate has decreased by 4 percent since 2019.
This problem is self-perpetuating. When energy infrastructure is weak, there is less signal to invest as individual projects are less viable and are deemed riskier, particularly by the private sector, which has historically provided around 10 percent of infrastructure funding across the continent. Infrastructure, in this sense, should be expanded beyond the state of electricity grids or gas pipelines to include public services such as trained utility workers, water resources, public safety and security forces, and much more.
It is becoming clearer that the paradigm of "aid," which has underpinned Western countries' development strategies in the African continent, is increasingly insufficient. Providing aid alone to African nations will not provide the tools and enablers of self-sustaining, endogenous growth. For that, the continent needs investment, not just aid.
Read more
NOVEMBER 3, 2022 | 9:00 AM WASHINGTON | 4:00 PM SHARM EL SHEIKH
What leaders at COP27 should take away from the World Energy Outlook
By Emily Burlinghaus
The International Energy Agency World Energy Outlook (WEO), released last week, is historic in its first-ever presentation of a scenario where fossil fuels peak or plateau based on prevailing policy settings. But despite the cause to celebrate, the global transition to net-zero carbon emissions remains precarious. Developing countries are most vulnerable to the effects of both climate change and capital and resource restrictions. Meanwhile, global conflict and supply chain disruptions threaten national efforts to ensure food security, meet energy demand, and deploy resilience and adaptation measures. The WEO serves as a roadmap for where and how countries can allocate money at COP27 to maximize impact and ensure that no country is left behind.
NOVEMBER 1, 2022 | 10:04 AM WASHINGTON | 5:04 PM SHARM EL SHEIKH
How Europe can reclaim international climate leadership at COP27
By Michał Kurtyka and Paddy Ryan
COP27 will be uncomfortable for Europe. The continent's energy crisis following the Russian invasion of Ukraine has upended the lofty objectives set at COP26. In Glasgow, the European Investment Bank and over a dozen European states pledged to cease financing fossil fuel projects abroad. Now, Europe is scouring the globe for new gas supply, pricing out poorer nations while maintaining opposition towards their development of reserves for domestic use. Europeans stand accused of climate hypocrisy, charges likely to be echoed at a COP notable for taking place in Africa.
Europe needs gas, and will for some time. The continent must reconcile short-term efforts to source new imports with long-term climate ambitions. Through more constructive gas diplomacy with the developing world and by accelerating domestic decarbonization, Europe can begin to repair its damaged climate credibility in Sharm el Sheikh. Doing so, Europe can reclaim international climate leadership by advancing low-carbon, energy-secure growth with partners in Africa and the developing world.
NOVEMBER 1, 2022 | 4:00 PM WASHINGTON | 11:00 PM SHARM EL SHEIKH
Will the West's competition with China get in the way of a clean-energy future?
By Joseph Webster and William Tobin
China uneasily straddles both sides of the energy transition. On the one hand, China is indisputably a world leader in numerous clean energy technologies, including electric vehicles, renewable generation, and supply chains. On the other hand, it is also the world's largest carbon emitter and coal producer, and is constructing over half of the world's new coal-powered electricity plants. With Western-China tensions rising and Beijing increasingly focused on energy security, there is a shrinking scope for climate cooperation. Perversely, however, US-China political competition could deliver climate benefits, as both sides will face pressure to provide clean energy leadership at COP27 and beyond.
At COP27, Western leaders will need to grapple with the emerging reality that two competing climate camps may be forming, one led by the West and another by China.
Not only will this dynamic unfold as a competition between economies in China and the West, but as a paradigm of global engagement and investment on climate mitigation and adaptation, particularly with respect to engagement with the developing world. For instance, in Africa, China's trade volumes exceeded the United States' by a factor of four. Moreover, China has not shied away from financing fossil fuel projects that rank high on the priority list of less developed countries with limited energy access. This has been welcomed by many African nations, as 43 percent of all people on the continent do not have access to modern energy services.
As the developing and developed world seek to resolve key issues on the agenda at COP27 such as loss and damages, closing the climate finance gap, and financing for natural gas projects in Africa, Western leaders will need to keep in mind that competition with China is likely to become a more prominent feature of climate negotiations.
Read more
OCTOBER 13, 2022 | 8:28 AM WASHINGTON | 3:28 PM SHARM EL SHEIKH
Cairo's next steps forward on climate adaptation and human rights at COP27
By Shahira Amin
Skeptics are questioning Egypt's leadership of COP27, citing human rights concerns and unideal environmental policies. Others are doubtful about the choice of Sharm el Sheikh as the host city. They argue that the holiday resort may not be the most suitable venue for a global conference of this magnitude and scale, given the logistical, organizational, and managerial challenges of hosting such a gathering.
Nevertheless, the opportunity to host COP27 has incentivized Cairo to take steps forward in regard to climate adaptation and human rights, even if a lot more needs to be done to show that authorities are serious about political and environmental reforms. Meanwhile, continued financial and moral support from the United States and other development partners—and further scrutiny of human rights violations committed—would ensure there's no backtracking on the country's progress in the past year.
Cairo needs to keep the momentum going and show that it is actually committed to continuing the progress made so far. To do this, it needs to speed up its green transition, taking steady and concrete steps to lower its emissions and shift towards renewables. Moreover, Cairo needs to free all political detainees, many of whom are imprisoned for nothing more than exercising their right to free speech and free expression. By doing so, it can expect to reap the rewards of its serious efforts: greater support from the international community and prosperity and stability for Egypt and all Egyptians.
Read more
SEPTEMBER 22, 2022 | 8:28 AM WASHINGTON | 3:28 PM SHARM EL SHEIKH
What Egypt's COP presidency means for how this conference may play out
By Lama El Hatow
Egypt has a huge role to play during its presidency of COP27, as all eyes will be geared towards how the country can lead by example. To put things in perspective, with 1.3 percent of the world's population, Egypt accounts for only 0.6 percent of global greenhouse gas emissions (GHG) and ranks twenty-eighth on the global list of polluters. This number appears to be relatively small from a global perspective. Regionally, however, Egypt contributes 31 percent of the overall GHG emissions from North Africa and 13 percent of the overall GHG emissions from the entire African continent. Thus, Egypt has a great responsibility to establish a pathway towards a green energy transition.
This year, Egypt's presidency for COP27 is very important as a middle-income, African, and Middle Eastern country hosting this event. Egypt may, therefore, be able to influence the agenda items and bring more focus to Africa's increasing needs for adaptation and mitigation financing.
There are four main items at the top of the agenda: climate finance, adaptation, loss and damage, and increased ambition. Egypt has a significant role to play in all of them.
Read more
Further reading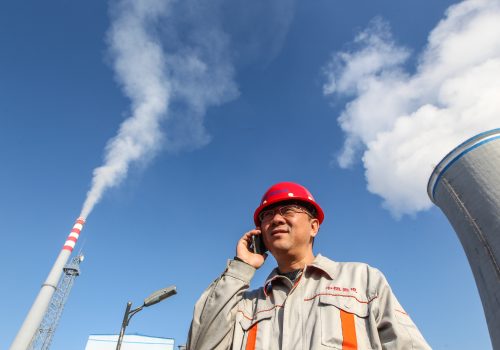 Tue, Nov 1, 2022
EnergySource By Joseph Webster, William Tobin
China will enter COP27 firmly playing both sides of the energy transition. The country is a global leader in clean technologies, but it is also pouring money into new coal plants and production. Beijing may have to choose between its climate aspirations and its coal realities to compete successfully with the West.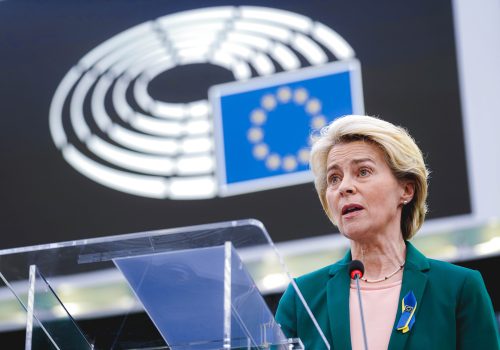 Tue, Nov 1, 2022
EnergySource By Michał Kurtyka and Paddy Ryan
Europe's recent energy policies have begotten accusations of climate hypocrisy, as the continent blocks access to financing for gas projects in developing countries yet scours those countries for gas supplies for its own use. At COP27, Europe can—and should—responsibly reconcile those contradictions.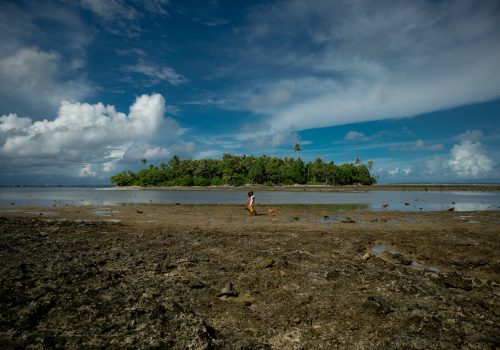 Mon, Oct 31, 2022
EnergySource By Robert F. Ichord, Jr.
COP27 will place the issue of climate finance front and center. The need to provide adequate support for developing nations beset by climate-related hardship and pursuing transition policies cannot be overstated.