In the wake of the pandemic, new thinking on the way to net zero
Abu Dhabi Sustainability Week (ADSW) 2022 provided a high-level forum to address the outcomes of COP26 and discuss opportunities to move forward on climate goals. The Atlantic Council Global Energy Center hosted a series of virtual events to complement ADSW programming, bringing together government, civil society, and the private sector to discuss the pathways to net zero.
An implementation decade promises vast economic opportunity
The presidents of the most recent and the next two COPs discussed how to sustain momentum after COP26 and enhance economic diversification through COP27 and COP28, to be held in Africa and the Middle East. COP26 President Rt. Hon. Alok Sharma of the UK highlighted the power of the private sector to not only "keep 1.5 alive," but to enable climate adaptation in the developing world. COP27 President H.E. Sameh Shoukry of Egypt noted the opportunity to focus on climate impacts in the developing world by hosting COP27 in Africa. "Our goal should be to hold back emissions," declared COP28 President H.E. Dr. Sultan Ahmed Al Jaber of the UAE, "not to hold back progress on economic development." In an ensuing conversation, H.E. Musabbeh Al Kaabi, CEO of Mubadala, Abu Dhabi's sovereign wealth fund, expanded on how economic diversification can strengthen energy security in the MENA region.
Will the growth of renewables or dependence on fossil fuels define 2022?
A lively conversation on The 2022 Global Energy Agenda contemplated the proper pace of the energy transition in the year ahead. Francesco La Camera, director-general of the International Renewable Energy Agency (IRENA), emphasized the need for the transition to focus on technologies that support economic resilience, spur progress towards net zero by 2050, and reduce energy inequality. He argued that closing energy access disparities requires an increased reliance on renewables in the energy mix. On the other hand, Mele Kyari, group managing director of the Nigeria National Petroleum Corporation, argued that, due to the ease of access to natural gas in some developing countries, hydrocarbons will play a strong role in closing the energy gap, making them valuable in a just transition. Majid Jafar, CEO of Crescent Petroleum, spoke on the continued importance of oil and gas in the global energy system, reflecting H.E. Dr. Sultan's sentiment that hydrocarbons cannot simply be "unplugged," but must be transitioned towards lower-carbon fuels like gas. Jafar added that underinvestment in fossil fuels could create market volatility.
Energy geopolitics will continue to loom large in the energy transition. Helima Croft, managing director and head of global commodity strategy at RBC Capital Markets, acknowledged the potential for oil prices to reach $100 a barrel, with a possible Russian invasion of Ukraine looming. Ambassador Daniel Fried discussed how long and short-term solutions, from liquified natural gas to renewables, can foster energy resiliency in Europe despite the current gas crisis.
Hydrogen will enable the future energy system, but will it be green or blue?
Another panel explored hydrogen's role in the transition. David Livingston, senior advisor to the US Special Presidential Envoy for Climate, lauded green hydrogen as a future job creator and diplomatic instrument, with US hydrogen labs acting as a foundation for international collaboration on clean steel, trucking, aviation, and shipping. The United Arab Emirates (UAE) is well positioned to create a clean energy supply system and expand access to hydrogen—whether blue or green—given decades of experience exporting hydrocarbons, explained Alexander Ritschel, head of technology at UAE-owned renewable energy company Masdar.
With regard to the economic impact of hydrogen production, Meg Gentle, executive director of Highly Innovative Fuels USA, highlighted the need to consider intermittency when expanding green hydrogen production—due to reliance on specific weather conditions—and the importance of making up capacity shortfalls using interconnected renewable sources. That's why Marco Alverà, CEO of Snam, explained that the production of blue hydrogen will be cheaper in countries with an upstream flow of natural gas, whereas green hydrogen will become a major export for countries with consistent, renewable-friendly weather patterns.
Net zero: A global standard without a one-size-fits-all approach
The final panel deliberated on what net zero may look like year-to-year and country-by-country. Melanie Nakagawa, senior director for climate and energy at the US National Security Council, stressed the importance of job creation and outlined how the clean energy systems of the future will result in more resilient economies. Sama Bilbao y León, director-general of the World Nuclear Association, explained that the pathway to net zero varies by country and is ultimately shaped by unique geographic, socioeconomic, and cultural factors.
Brice Raisin, sales leader at GE Gas Power Europe, stated "coal to gas is the fastest way to decarbonize," but that investors must have a long-term vision to ensure today's gas plants are technologically equipped to transition to renewable gases, like green hydrogen. Tim Holt, executive board member at Siemens Energy, argued the focus must be on technology; while net zero is the goal, a transition period's needs must be defined and incentivized, including the use of gas in the near-term as a bridge fuel to a fully renewable system. Alain Ebobissé, CEO of Africa50, the African Union's infrastructure investment platform, highlighted the challenge of financing renewables in the developing world; while richer nations can more rapidly transition, others will require the use of natural gas in the interim. Adam Sieminski, senior advisor at the King Abdullah Petroleum Studies and Research Center (KAPSARC), highlighted the potential for a circular carbon economy approach to enable net zero in hydrocarbon-producing regions.
Throughout all ADSW sessions, panelists took divergent views on the role of hydrocarbons in the near-term energy mix. But they all agreed on the imperative for the energy transition to foster job creation and underpin a resilient economy, one that brings developing countries with it. To do so, sound policies that incentivize decarbonization without jeopardizing energy security will be key.
In that spirit, the 2022 Atlantic Council Global Energy Forum will convene in person from March 28-29, alongside Expo 2020 in Dubai and in conjunction with the 2022 World Government Summit, to continue conversations on the various pathways to net zero.
Written by Kathryn Kenney, Associate Director, Atlantic Council Global Energy Center.
Tuesday, January 18
8 AM ET/ 5 PM GST
Projecting COP Ambitions across COP27 and COP28 and Economic diversification priorities post-pandemic
Session I
CONVERSATION WITH
H.E. Dr. Sultan Ahmed Al Jaber, Minister of Industry and Advanced Technology, United Arab Emirates Federal Cabinet; Managing Director and Group CEO, Abu Dhabi National Oil Company (ADNOC)
The Rt. Hon. Alok Sharma, MP, President, The 26th United Nations Climate Change Conference
H.E. Sameh Shoukry, Minister of Foreign Affairs, President of the 27th United Nations Climate Change Conference, Arab Republic of Egypt
MODERATED BY
Fred Kempe, President and CEO, Atlantic Council

Session II
CONVERSATION WITH
Musabbeh Al Kaabi, CEO, UAE Investments, Mubadala Investment Company
MODERATED BY
Eithne Treanor, Managing Director, E. Treanor Media
Wednesday, January 19
8 AM ET/ 5 PM GST
The 2022 Global Energy Agenda
Francesco La Camera, Director General, International Renewable Energy Agency
Helima Croft, Managing Director and Head of Global Commodity Strategy, RBC Capital Markets
Amb. Daniel Fried, Weiser Family Distinguished Fellow, Atlantic Council
Mr. Majid Jafar, CEO, Crescent Petroleum
Mele Kyari, Group Managing Director, Nigerian National Petroleum Corporation
MODERATED BY
Hadley Gamble, Anchor, CNBC
Thursday, January 20
8 AM ET/ 5 PM GST
Hydrogen: Energy system integrator?
Marco Alverà, Chief Executive Officer, Snam
Meg Gentle, Executive Director, Highly Innovative Fuels USA
David Livingston, Senior Advisor to US Special Presidential Envoy for Climate John Kerry, US Department of State
Dr. Alexander Ritschel, Head of Technology, Masdar
MODERATED BY
Randy Bell, Global Energy Center Senior Director, Atlantic Council
Friday, January 21
8 AM ET/ 5 PM GST
Pathways to net-zero
Dr. Sama Bilbao y Leon, Director General, World Nuclear Association
Alain Ebobissé, Chief Executive Officer, Africa50
Tim Holt, Member of the Executive Board, Siemens Energy AG; Member of the Executive Board and Labor Director, Siemens Energy Management GmbH
Ms. Melanie Nakagawa, Senior Director for Climate and Energy, National Security Council, The White House
Brice Raisin, Vice President of Heavy Duty Gas Turbine Sales for GE Gas Power Europe, Middle East and Africa (EMEA)
Mr. Adam Sieminski, Senior Adviser to the Board, King Abdullah Petroleum Studies and Research Center (KAPSARC)
MODERATED BY
Ryan Heath, Senior Editor, Politico
Related content
Related event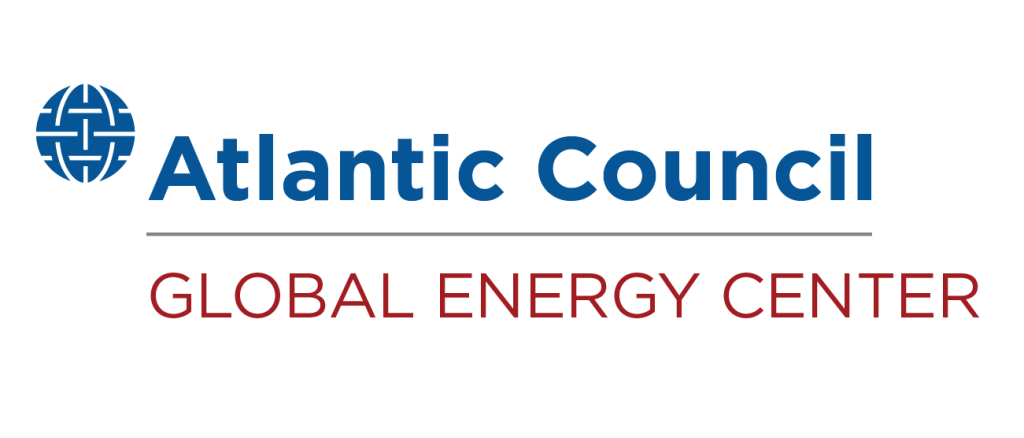 The Global Energy Center develops and promotes pragmatic and nonpartisan policy solutions designed to advance global energy security, enhance economic opportunity, and accelerate pathways to net-zero emissions.