The Global Energy Forum will convene several virtual programs this month during Abu Dhabi Sustainability Week (ADSW) to complement ADSW's critical mission of accelerating global climate action. These programs will include a high-level discussion on the outcomes from COP26 and the agendas for COP27 and COP28; the rollout of the Atlantic Council Global Energy Center's annual flagship publication The Global Energy Agenda; a discussion on the various pathways to reaching net-zero; and a deep dive on the role of hydrogen in a net-zero energy system.
The Atlantic Council invites you to join the 2022 Global Energy Forum virtual programming in conjunction with the Abu Dhabi Sustainability Week at 8 AM ET/ 5 PM GST from January 18-21, 2022. Please see the full agenda and register below.
Tuesday, January 18
8 AM ET/ 5 PM GST
Projecting COP Ambitions across COP27 and COP28 and Economic diversification priorities post-pandemic
Session I
CONVERSATION WITH
H.E. Dr. Sultan Ahmed Al Jaber, Minister of Industry and Advanced Technology, United Arab Emirates Federal Cabinet; Managing Director and Group CEO, Abu Dhabi National Oil Company (ADNOC)
The Rt. Hon. Alok Sharma, MP, President, The 26th United Nations Climate Change Conference
H.E. Sameh Shoukry, Minister of Foreign Affairs, President of the 27th United Nations Climate Change Conference, Arab Republic of Egypt
MODERATED BY
Fred Kempe, President and CEO, Atlantic Council

Session II
CONVERSATION WITH
Musabbeh Al Kaabi, CEO, UAE Investments, Mubadala Investment Company
MODERATED BY
Eithne Treanor, Managing Director, E. Treanor Media
Wednesday, January 19
8 AM ET/ 5 PM GST
The 2022 Global Energy Agenda
H.E. Mohammad Sanusi Barkindo, Secretary General, Organization of the Petroleum Exporting Countries
Helima Croft, Managing Director and Head of Global Commodity Strategy, RBC Capital Markets
Majid Jafar, CEO, Crescent Petroleum
MODERATED BY
Hadley Gamble, Anchor, CNBC
Thursday, January 20
8 AM ET/ 5 PM GST
Hydrogen: Energy system integrator?
Fawaz Al Muharrami, Executive Director, Masdar Clean Energy
Marco Alverà, Chief Executive Officer, Snam
Meg Gentle, Executive Director, Highly Innovative Fuels USA
David Livingston, Senior Advisor to US Special Presidential Envoy for Climate John Kerry, US Department of State
MODERATED BY
Randy Bell, Global Energy Center Senior Director, Atlantic Council
Friday, January 21
8 AM ET/ 5 PM GST
Pathways to net-zero
Joseph Anis, President & CEO, GE Gas Power EMEA
Dr. Sama Bilbao y Leon, Director General, World Nuclear Association
Francesco La Camera, Director General, International Renewable Energy Agency
Tim Holt, Member of the Executive Board, Siemens Energy AG; Member of the Executive Board and Labor Director, Siemens Energy Management GmbH
Alain Ebobissé, Chief Executive Officer, Africa50
MODERATED BY
Ryan Heath, Senior Editor, Politico
Related content
Related event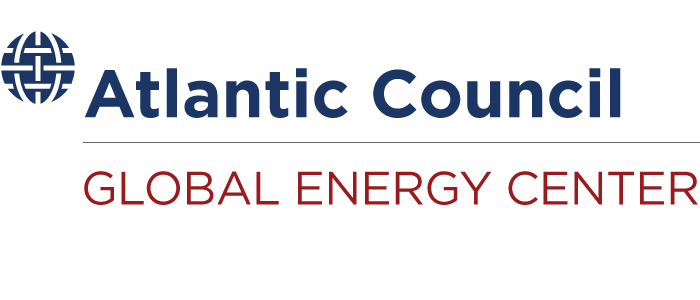 The Global Energy Center promotes energy security by working alongside government, industry, civil society, and public stakeholders to devise pragmatic solutions to the geopolitical, sustainability, and economic challenges of the changing global energy landscape.
Register
Please complete the information below. Items marked with an * are required.