About the program
The US-Iranian relationship has experienced significant challenges over the past forty years. The lack of diplomatic relations, changes in both the US and Iranian administrations, repeated US military interventions in the region as well as Iran's support for militant groups and increasingly harsh rhetoric on both sides have further undermined chances for reconciliation. Through a balanced approach of engagement and containment, there is a need to push back against Iranian intervention while promoting US interests, regional conflict resolution, and the well-being of the Iranian people.
The Atlantic Council Iran Program convenes experts, policy makers, activists and other key stakeholders to discuss US policy toward Iran and Iran's policies toward the US. We provide pragmatic recommendations for a more constructive US-Iran relationship that addresses the current security challenges facing the US and its allies and the security and socio-economic challenges facing Iran. We aim to preserve channels to Iranian officials and civil society through Track II dialogues and to engage Europeans officials and analysts on ways to maintain open channels of communication.

Introducing the Young Global Professionals Program
Featured commentary & analysis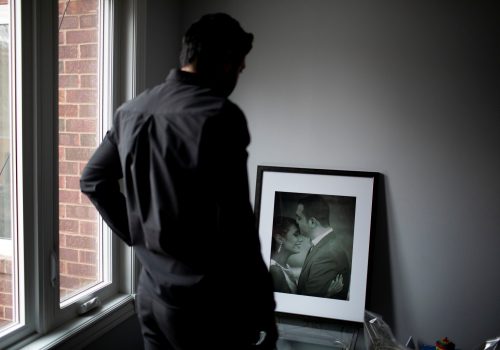 Fri, Jan 8, 2021
The efforts undertaken on behalf of those aggrieved include diplomatic efforts, arbitration, civil litigation, and the possibility of criminal inquiries.
IranSource by Gissou Nia

Wed, Jan 6, 2021
With the death of Ayatollah Mohammad Taqi Mesbah-Yazdi, hardliners lost their most outspoken representative.
IranSource by Raz Zimmt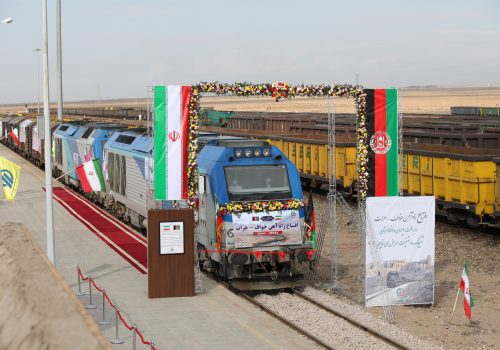 Mon, Jan 4, 2021
The first railway between Iran and Afghanistan was launched in December 2020. The project represents a major step toward increasing Afghan-Iran trade and opening landlocked Afghanistan to the rest of the world through the Iranian port of Chabahar.
IranSource by Maysam Bizaer
Featured in-depth research & reports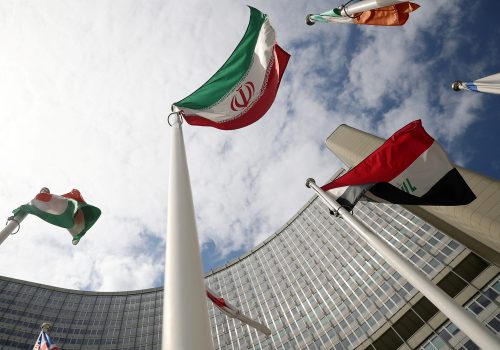 Thu, Jan 14, 2021
President-elect Joe Biden takes office on January 20, 2021, facing a litany of daunting foreign policy issues, from another massive cyber hack by Russian intelligence to alienated allies in Europe and beyond to a regime in Pyongyang that continues to proliferate weapons of mass destruction unchecked. But perhaps the stickiest—and most immediate—crisis the Biden administration […]
Issue Brief by Brian O'Toole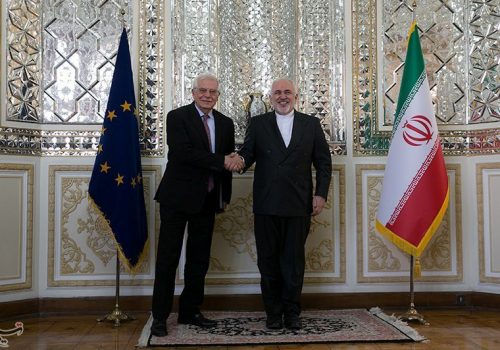 Wed, Nov 18, 2020
A new report presents a series of recommendations for the E-3 and the EU to preserve the JCPOA, promote regional peace and development and boost people-to-people contacts with Iran in concert with the new US administration. Taken together, these steps would amount to a renewed transatlantic diplomatic agenda through which the United States and European allies can stabilize the nuclear file and then build on the resulting diplomatic momentum to address other concerns with Iran.
Issue Brief by Ellie Geranmayeh, Barbara Slavin, and Sahil Shah

Tue, Feb 11, 2020
This brief begins with a discussion of the modern Iranian state's approach to information and information control. It proceeds to a history of the Iranian Internet. Next, it examines the evolution of Iranian digital influence operations, followed by a discussion of the broader information conflict in which they take place. The brief concludes by considering the future nature and intent of Iran's clandestine digital activities.
Report by Emerson T. Brooking, Suzanne Kianpour
Experts
Past events
Subscribe to The Iranist
Subscribe to receive a weekly newsletter on all things Iran brought to you by the Atlantic Council.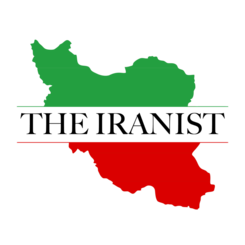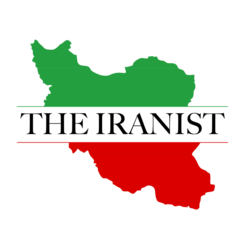 IranSource