About the program
The US-Iranian relationship has experienced significant challenges over the past forty years. The lack of diplomatic relations, changes in both the US and Iranian administrations, repeated US military interventions in the region as well as Iran's support for militant groups and increasingly harsh rhetoric on both sides have further undermined chances for reconciliation. Through a balanced approach of engagement and containment, there is a need to push back against Iranian intervention while promoting US interests, regional conflict resolution, and the well-being of the Iranian people.
The Atlantic Council Iran Program convenes experts, policy makers, activists and other key stakeholders to discuss US policy toward Iran and Iran's policies toward the US. We provide pragmatic recommendations for a more constructive US-Iran relationship that addresses the current security challenges facing the US and its allies and the security and socio-economic challenges facing Iran. We aim to preserve channels to Iranian officials and civil society through Track II dialogues and to engage Europeans officials and analysts on ways to maintain open channels of communication.

Featured commentary & analysis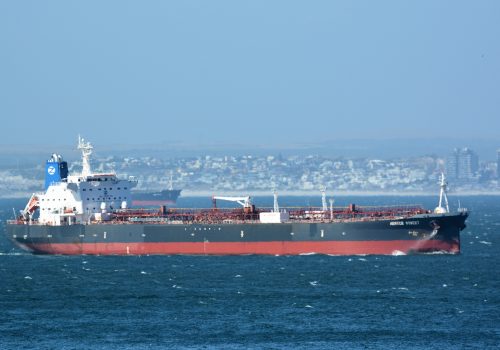 Wed, Sep 1, 2021
Rising tensions between Israel and Iran have reached an alarming stage in recent weeks. What used to be a shadow war of covert operations, sabotage, and proxy conflict is turning into a more direct military confrontation between the long-time regional adversaries.
IranSource by Sina Azodi and Mohsen Solhdoost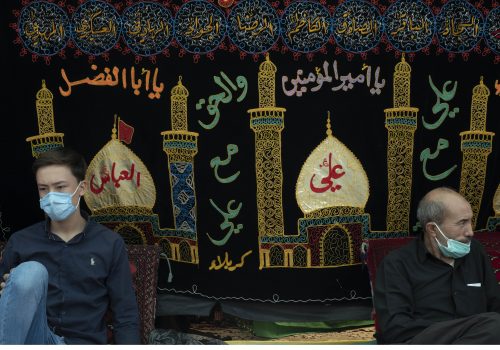 Fri, Aug 20, 2021
Iran's relatively sanguine stance toward the Taliban's takeover of Afghanistan demonstrates, above all, the strides Tehran has made in improving its relations with the armed insurgent network that was once considered a mortal enemy of the Islamic Republic. 
IranSource by Borzou Daragahi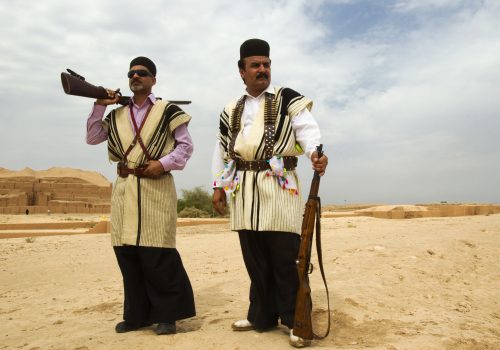 Mon, Aug 2, 2021
Despite the profound differences between the various ethnic groups, Iran has existed as a separate political and cultural entity with a unique national identity for centuries, unlike most Arab nation-states, whose borders were shaped by Western powers after World War I.
IranSource by Raz Zimmt
Featured in-depth research & reports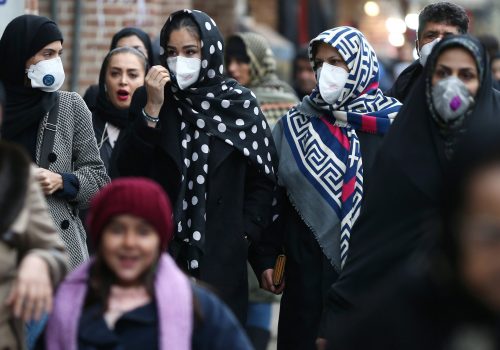 Thu, Apr 29, 2021
A new report outlines an image of women's struggles for equality to help US policymakers better understand the intricacies of Iranian society and to design policies that support—but do not supplant or undermine—the women's movement.
In-Depth Research & Reports by Mehrangiz Kar and Azadeh Pourzand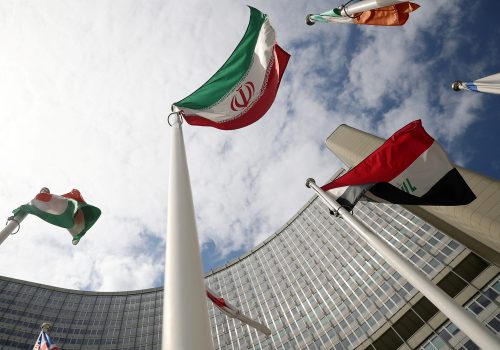 Thu, Jan 14, 2021
President-elect Joe Biden takes office on January 20, 2021, facing a litany of daunting foreign policy issues, from another massive cyber hack by Russian intelligence to alienated allies in Europe and beyond to a regime in Pyongyang that continues to proliferate weapons of mass destruction unchecked. But perhaps the stickiest—and most immediate—crisis the Biden administration […]
Issue Brief by Brian O'Toole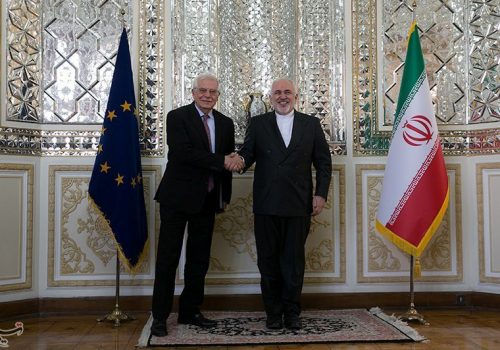 Wed, Nov 18, 2020
A new report presents a series of recommendations for the E-3 and the EU to preserve the JCPOA, promote regional peace and development and boost people-to-people contacts with Iran in concert with the new US administration. Taken together, these steps would amount to a renewed transatlantic diplomatic agenda through which the United States and European allies can stabilize the nuclear file and then build on the resulting diplomatic momentum to address other concerns with Iran.
Issue Brief by Ellie Geranmayeh, Barbara Slavin, and Sahil Shah
Experts
Past events
Subscribe to The Iranist
Subscribe to receive a weekly newsletter on all things Iran brought to you by the Atlantic Council.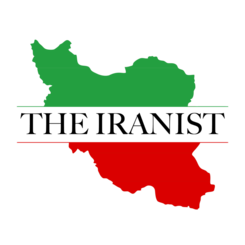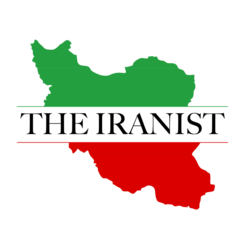 IranSource