Analysis from IranSource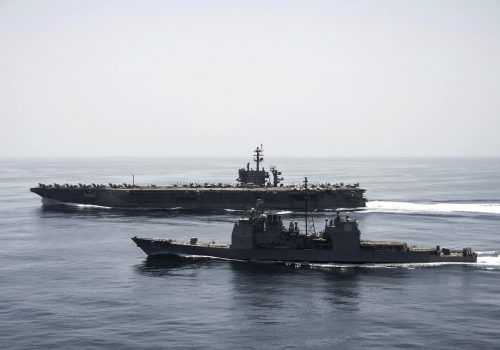 Wed, Sep 25, 2019
The aircraft carrier USS Theodore Roosevelt and guided missile cruiser Normandy operate in the Arabian Sea conducting maritime security operations (Reuters) American efforts to build a maritime coalition in the Gulf to counter Iranian regime efforts to impede the free flow of shipping through the Strait of Hormuz have proven difficult and time consuming, but […]
IranSource by John W. Miller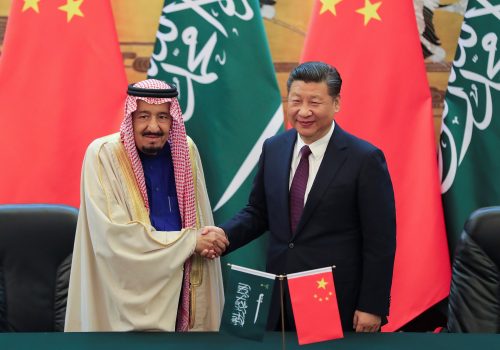 Fri, Sep 20, 2019
The attack on Saudi Arabia could be another factor that leads to a more robust approach to China protecting its Middle East interests.
IranSource by Jonathan Fulton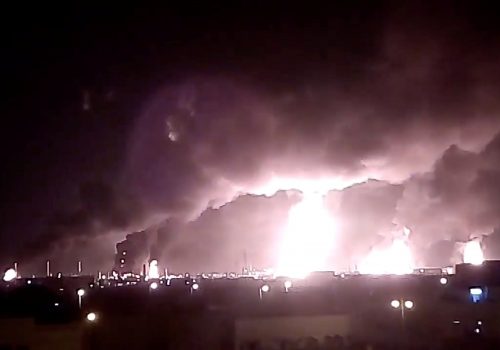 Thu, Sep 19, 2019
The attack on the Aramco facility illustrated the latest salvo in a dangerous new normal that has come about in the Middle East: a constant widening and deepening of the conflict between an Iranian-led axis and the United States and its allies.
IranSource by Borzou Daragahi
Implications for energy markets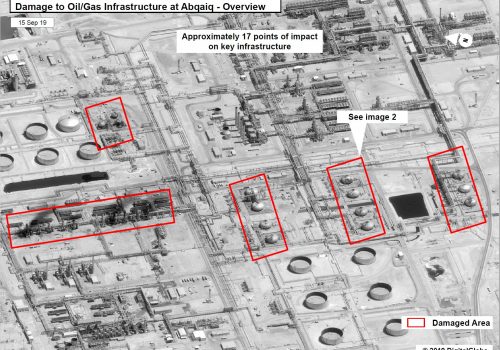 Wed, Sep 18, 2019
The precision of the aerial attack on Abqaiq, whether it originated in Iran or outside it, shows both a willingness to target strategic critical infrastructure and a capability for extreme precision.
MENASource by Thomas S. Warrick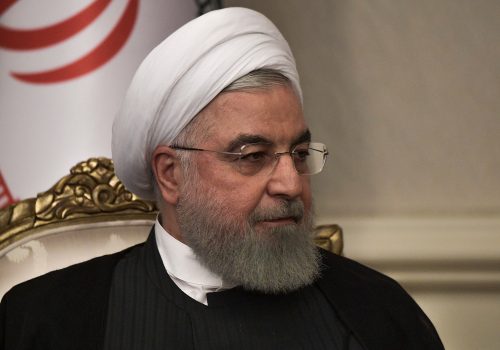 Thu, Sep 19, 2019
While previously mere threats against the safety of shipping were enough to send tremors through oil markets and spook past US presidents, Iranian leaders have seemed powerless to respond to the Trump administration's "maximum pressure" campaign.
New Atlanticist by Henry Rome and Robert Johnston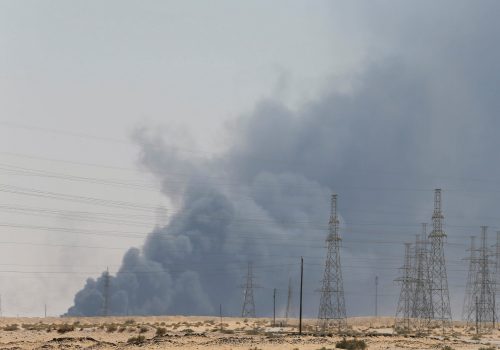 Mon, Sep 16, 2019
Atlantic Council experts react to the September 14 attacks on Saudi oil facilities and what it means for global energy markets and the wider region.
New Atlanticist by David A. Wemer
Council experts in the news
Contact an Expert
Programs