Our inspiration: Brent Scowcroft 1925-2020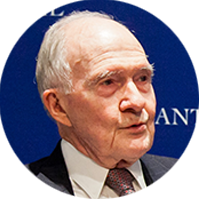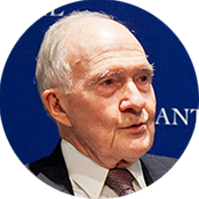 The Scowcroft Center honors the legacy of service of General Brent Scowcroft, who has died at age 95. The Center embodies his ethos of nonpartisan commitment to the cause of security, support for US leadership in cooperation with allies and partners, and dedication to the mentorship of the next generation of leaders. The Center has over 40 full-time staff.
Subscribe to The Strategist
We are proud to introduce to you The Strategist: a newsletter to catch you up on highlights from the Scowcroft Center for Strategy and Security.
Scowcroft Center initiatives
Shaping the Post-COVID World Together
Featured work
Explore the NATO 20/2020 podcast series
Featured commentary and analysis

Mon, Oct 19, 2020
Whether current US President Donald J. Trump is re-elected or former Vice President Joe Biden becomes the next occupant of the White House, the next US president will be confronted with a growing challenge from China, the lingering danger of an assertive Russia, and a broad range of threats complicated by the proliferation of new technologies.
New Atlanticist by David A. Wemer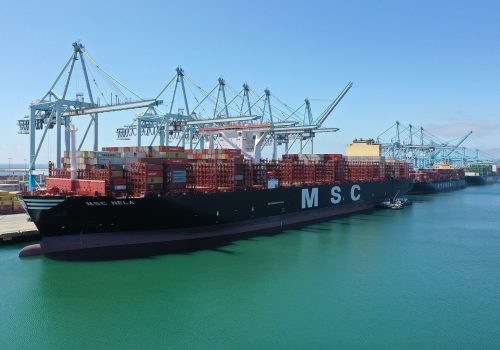 Tue, Oct 13, 2020
With greater than 90 percent of all global trade tonnage transported by sea and vital global energy networks, maritime infrastructure has never been more essential and yet also more at risk.
New Atlanticist by Cyber Statecraft Initiative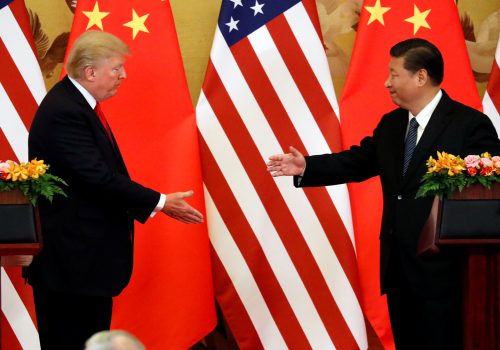 Mon, Sep 14, 2020
Over the past two years, the Scowcroft Center for Strategy and Security has hosted a series of strategy consortium meetings with small groups of experts and officials to discuss a comprehensive US and allied strategy for China. This paper provides a brief preview of an Atlantic Council Strategy Paper to be released this fall. Strategic […]
Strategic Insights Memo by Jeffrey Cimmino, Matthew Kroenig, Barry Pavel
Featured in-depth research and reports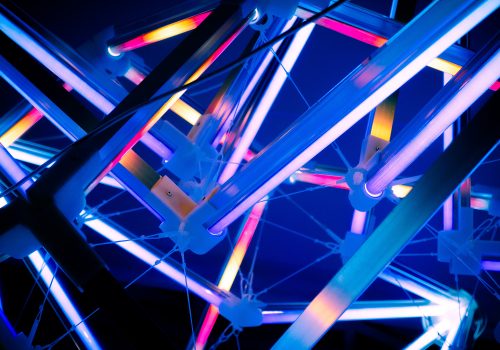 Wed, Dec 16, 2020
COVID-19, the kind of "grey swan" event that is predicted but never pinpointed in time, finally came calling in 2020. Drawing on years of foresight experience at the US National Intelligence Council, we are assessing the top 10 risks and opportunities in the new year, for the US in particular, but with global implications.
New Atlanticist by Mathew Burrows, Robert A. Manning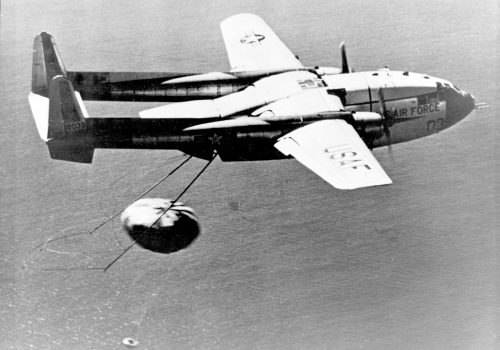 Mon, Dec 14, 2020
Defense organizations, by nature, confront unanticipated and highly impactful disruptions. They must adapt complex mission systems to withstand these disruptions and accomplish defined objectives. To ensure mission systems like the F-35 remain available, capable, and lethal in conflicts to come demands the United States and its allies prioritize the resilience of these systems.
Report by Trey Herr, Reed Porada, Simon Handler, Orton Huang, Stewart Scott, Robert Lychev, and Jeremy Mineweaser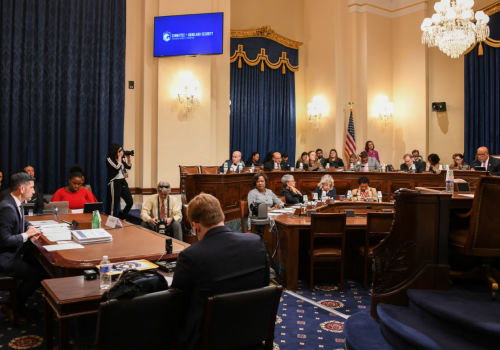 Tue, Dec 29, 2020
The Department of Homeland Security (DHS) is overseen by more than ninety committees and subcommittees–an oversight burden far greater than any other cabinet department. This issue brief proposes that Congress streamline its oversight of DHS to increase its effectiveness as a department with national security responsibilities.
Issue Brief by Thomas Warrick & Mark J. Massa
Leadership