Our inspiration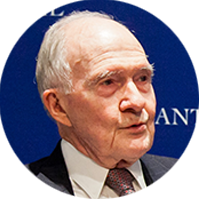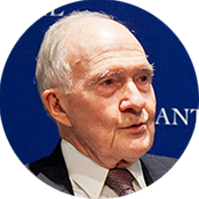 The Scowcroft Center honors General Brent Scowcroft's legacy of service and embodies his ethos of nonpartisan commitment to the cause of security, support for US leadership in cooperation with allies and partners, and dedication to the mentorship of the next generation of leaders. The Scowcroft Center currently houses four major practice areas: the Foresight, Strategy, and Risks Initiative; the Transatlantic Security Initiative; the Asia Security Initiative; and the Cyber Statecraft Initiative. It also collaborates on the Regional Security Program housed within the Council's Middle East Programs. The Scowcroft Center also houses the growing Emergent Futures Lab.
Subscribe to The Strategist
Scowcroft Center initiatives
Featured work
Featured commentary and analysis

Thu, Apr 16, 2020
Although the coronavirus pandemic has strained the medical infrastructure and economies of countries across Europe and North America, NATO allies "are coming to the rescue of those in need," NATO Deputy Secretary General Mircea Geoană said on April 16. Despite initial focuses on the dire situation within each country's own borders, Geoană reported that he has seen "this almost natural reaction to come to the assistance of our neighbors."
New Atlanticist by David A. Wemer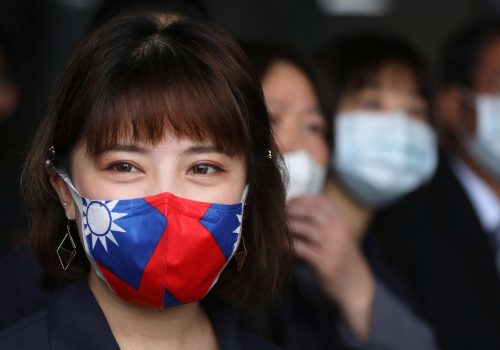 Tue, Apr 7, 2020
Early intervention, a flexible command structure, a comprehensive epidemic prevention strategy, integrated medical big data, and proactive information disclosure allowed Taiwan—which at its closest point is only eighty-one miles (130 kilometers) away from China and has a very high population density—to record only a few confirmed cases in recent months. There are a number of lessons to be learned from the Taiwanese government's effective response to COVID-19 that should be shared with other parts of the world fighting the ongoing pandemic.
New Atlanticist by Chang-Ching Tu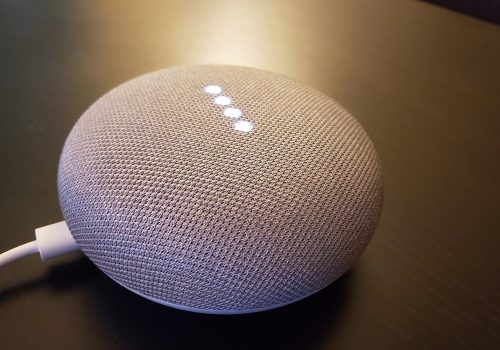 Tue, May 19, 2020
Many IoT devices are manufactured abroad and many of these are extremely low cost with little consideration made for security. There is nothing inherently untrustworthy or insecure about foreign manufacturing, and individual firm and product lines are much more fruitful levels of analysis in establishing good security practices from bad. Importantly however—the United States has limited means to enforce its standards in foreign jurisdictions, like China, where the bulk of IoT products are manufactured.
New Atlanticist by Trey Herr
Featured in-depth research and reports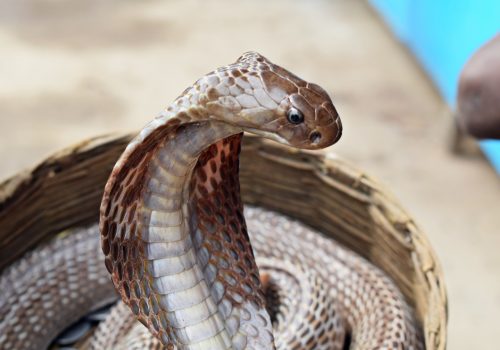 Thu, Apr 30, 2020
Unconfirmed rumors surfaced in mid April 2020 regarding the potential incapacitation of North Korean leader Kim Jong Un, leading to speculation about the ramifications of a sudden transition of leadership in Pyongyang. These rumors have once again raised serious concerns over the stability of the Democratic People's Republic of Korea's (DPRK) control of strategic weapons, including nuclear and ballistic missiles. These worries are familiar to the international affairs community from multiple earlier crisis moments. In particular, the international community's fears surrounding a North Korean transition of power are compounded by its questions about control of offensive cyber operations capabilities.
Issue Brief by JD Work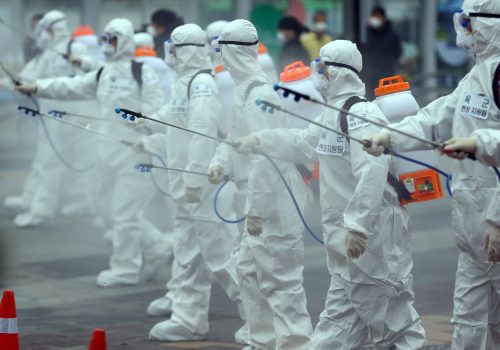 Thu, Apr 23, 2020
This paper is a preliminary look at the geopolitical implications of the COVID-19 pandemic and sketches three scenarios for the possible direction of the global system post-COVID-19.
In-Depth Research & Reports by Mathew J. Burrows, Peter Engelke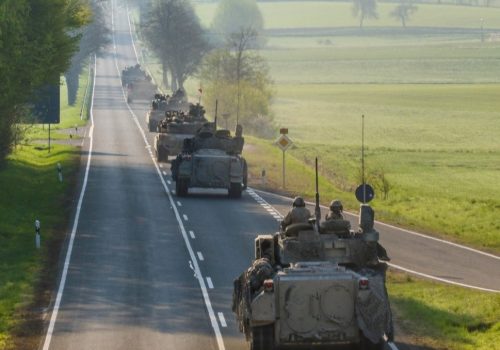 Wed, Apr 22, 2020
Military mobility is the logical and critical next step to enhancing the twenty-first-century conventional deterrence posture throughout Europe, an essential part of the formula for keeping the peace.
Report by Task Force Co-Chairs: General Curtis M. Scaparrotti, USA (Ret.) and Ambassador Colleen B. Bell
Leadership