Our inspiration: Brent Scowcroft 1925-2020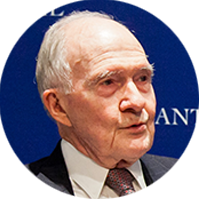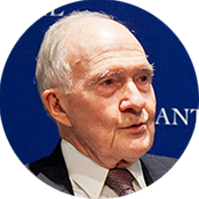 The Scowcroft Center honors the legacy of service of General Brent Scowcroft, who has died at age 95. The Center embodies his ethos of nonpartisan commitment to the cause of security, support for US leadership in cooperation with allies and partners, and dedication to the mentorship of the next generation of leaders.
Subscribe to The Strategist
We are proud to introduce to you The Strategist: a newsletter to catch you up on highlights from the Scowcroft Center for Strategy and Security.
Scowcroft Center initiatives
Shaping the Post-COVID World Together
Featured work
Featured commentary and analysis

Wed, Jul 22, 2020
Driven by rising temperatures and melting ice, the vast Arctic region is changing—and so are the military priorities of the United States and its two biggest adversaries: Russia and China.
New Atlanticist by Larry Luxner

Mon, Jun 29, 2020
On May 13, 2020, the Scowcroft Center for Strategy and Security hosted a strategy consortium with a small group of experts and officials to discuss the evolution of the Russia-China relationship and how the United States and its allies should navigate it. This paper summarizes many of the points made during this meeting. Background: The […]
Strategic Insights Memo by Stephen J. Hadley, Paula J. Dobriansky

Tue, Jul 7, 2020
The White House's lead coronavirus-response coordinator has criticized Chinese officials for a "delay in information" on the outbreak of the virus in January, which she argued hampered the ability of other countries to respond effectively to the pandemic.
New Atlanticist by David A. Wemer
Featured in-depth research and reports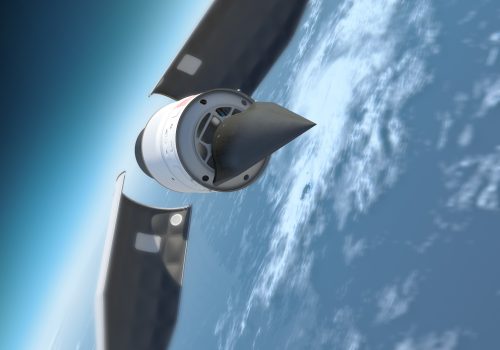 Mon, Aug 17, 2020
Hypersonic weapons are nearing maturation, but debates about their military relevance are often defined solely by technology. This primer situates hypersonic weapons within the regional context of the Indo-Pacific to provide a foundation for strategic analysis.
Report by John T. Watts, Christian Trotti, and Mark J. Massa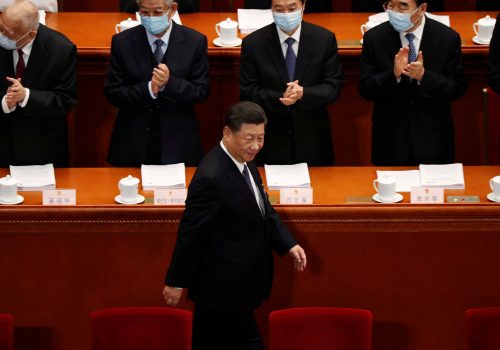 Mon, Aug 24, 2020
Beijing is pursuing a China-centric strategy aggressively and in a fashion that is causing significant collateral damage to nations around the globe. Thus far, the transatlantic partners have no comparable strategy to counter these challenges. A new transatlantic approach is needed.
In-Depth Research & Reports by Hans Binnendijk, Sarah Kirchberger, and Christopher Skaluba

Thu, Aug 13, 2020
The Department of Homeland Security (DHS) needs to refocus its mission to lead the defense of the United States against major nonmilitary threats.
Issue Brief by Thomas Warrick & Caitlin Durkovich
Leadership